3 Reasons Why You Should Become A Personal Trainer
02/12/2019
I set up my personal training business LEP Fitness nearly eight years ago. It's been one of the best decisions I've ever made (after marrying my wife! I have to say that by the way, because she'll be reading this article once it goes live! lol!)
BUT all jokes aside, becoming a personal trainer and setting up my business has changed my life (in a good way). If you're contemplating whether to become a personal trainer, then I've written this post to try and convince you to take the leap of faith!
3 Reasons Why You Should Become A Personal Trainer…
#1 Fulfilling – Watch People Transform
You start working with a client who's overweight, chronically fatigued, massively lacking in self-confidence, BUT then 3-6 months later, that unconfident person has disappeared, and a new person emerges… 
Your client looks different (2-3 stone down) but also feels amazing, and is now empowered with a newfound sense of confidence in all areas of their life.
How would that make you feel, knowing that you played a KEY role in transforming a person's life?
It's not just weight loss – it can be muscle-building or seeing somebody get fitter, stronger, more flexible, etc. It could be seeing your clients improve in their individual sport. Or it could be helping them to complete a specific event like a Tough Mudder race, or the Percy Pud race – which is held in Sheffield every December.
#2 Do What You Love & Get Handsolmely Paid For It
I would bet that if you're reading this, you already enjoy working out and take pride in your physical appearance?
Whether that's having big muscles and looking like a bodybuilder/physique athlete, or whether you are just naturally fit-looking, and toned, I bet you love training and the benefits it brings to your life?
Well, then why not make it into your career and help others to do the same?
If you love working out and want to teach other people to do the same, then why not do it and get handsomely paid for your efforts?
You could be earning 30-50k a year within your first 1-2 years of becoming a personal trainer. A top personal trainer can make over 100k a year (£2k per week!).
If you're serious about starting a personal training career, then I'd recommend checking out my articles for personal trainers. There are over 100 free articles on my site – covering both the training and business side: cancellation policies, podcast/book recommendations, marketing, legalities (insurance, qualifications, etc.), payment strategies, content tips, you name it! 
#3 Flexible Hours – Work When You Like
If you set up your personal training business, then you can choose what hours you work. For example, you could work 4 hours per day and charge £75 per session (£300 a day!). You could only work mornings i.e., 6am-10am, or evenings (5-9pm) or only during the day (9-5) – the options are endless. 
Ok, to begin with, you're going to have to work your socks off, it may take you 3-10 years to build up a successful business that allows you to work less, but there are plenty of opportunities for growth and flexible hours to suit your lifestyle.
For example, you could eventually hire another personal trainer and lower your workload. You could get your own private personal training studio and hire 5-10 personal trainers. Other options include running boot camps, and group personal training – earning more per hour (£75-£100).
Finally, you could even travel the world and run an online personal training business – now this does give you flexibility!
Final Words
I could go on all day about the benefits of becoming a personal trainer! BUT If you love working out, like teaching, want to make a BIG impact on other people's lives, and want to earn good money, then personal training could be a great career for you.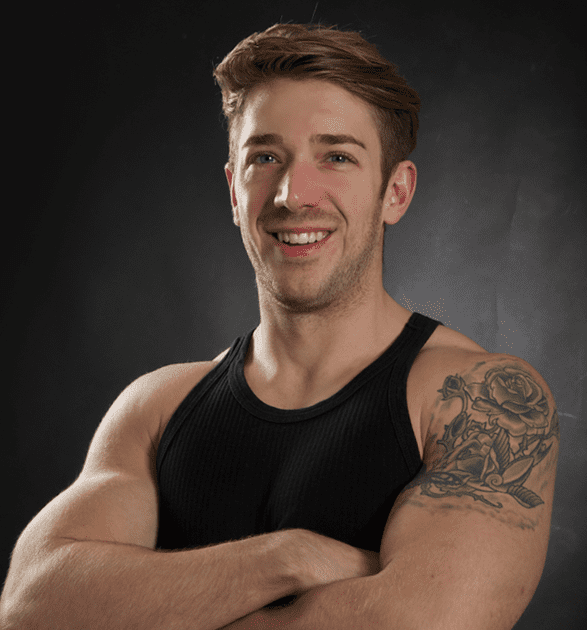 Nick Screeton – owner and founder of LEP Fitness – a personal training business in Sheffield. Alongside running a 1-1 coaching business, Nick also helps other personal trainers to grow their businesses. He's an author of the book The Ultimate Guide To Building Your Personal Training Business – and has an Instagram page where he is constantly sharing content to help fellow personal trainers learn new things, and take their business to the next level.