5 benefits of having your own personal training studio…
24/04/2019
If you've been in the personal training industry for a while, have a full diary (25+ sessions per week) and are thinking of renting/buying your own space then it could be one of the best decisions you ever make!
Before jumping in at the deep end and getting your own personal training studio I'd recommend reading this post (it gives you some important things to think about).
The benefits of having your personal training facility can be enormous, in this post we're going to look at the positive aspects…
5 benefits of having your own personal training studio…
#1 Earn More
If you work at a commercial gym or for another personal training company your rate is dictated by somebody else. There are far too many trainers being paid poorly (in some cases below £10 per hour!) – for a highly skilled profession you should be getting paid a lot more.
If you've been in the fitness industry for longer than 2-3 years, have gotten some really good results and have at least 3,0000 personal training sessions under your belt… you should be at the minimum earning £30/40 per hour. When you have your own PT studio you can dictate what rate you charge. 
#2 Expand Your Business
You also have the opportunity to hire other trainers when you have your own PT facility. What often happens with good trainers is that they get fully booked up, meaning that they can't take on any more clients and have to create a waiting list. Whilst this is a great place to be it also means that you are turning down business. If you hire another trainer it's a great opportunity to expand your business, and increase business turnover/profit.
#3 Personal Pride
When you own something you are more likely to take pride in it. When you have your own personal training business and have your facility it's 'yours' it's like an extension of who you are – a representation of you.
You are far more likely to take pride in what you do and go the extra mile to impress people with your facility and offer a high level of service. This pride and passion makes you stand out from uninspired personal trainers in commercial gyms, who are overworked, and underpaid – therefore provide a poor level of service.
#4 Choose Your Own Equipment
This is the exciting part, what equipment do you choose? Whilst getting gym equipment can be expensive, you can get good financing, or you could start with basic equipment and build up as your business grows. I started with a couple of old rusty kettlebells, but over the years I've added: rowing machine, ski machine, dumbbells, squat rack, boxing pads, bench, gym flooring, mirrors, kettlebells, battle ropes, you name it!
#5 Work When It Suits You
Lots of commercial gyms require you to work outside of your personal training sessions – for example on Saturday and Sunday mornings! At the gym I attend, the trainers have to work an extra 40 unpaid hours per month on top of their PT sessions in order for them to use the gym facility with clients. If you charge £30 per hour that means you are missing out on £1,200 per month (40 hours x £30).
When you set up by yourself you are no longer dictated by the gym that you work for, you don't have to work extra unpaid hours on the gym floor, and you can choose the hours you do your personal training sessions. Ok, for most personal trainers (me include) you are likely to have to work either early morning (before 9am) or evenings (after work 5pm onwards) – sometime both! But owning your own personal training studio definitely does give you more flexibility overall. 
Personal Trainer Ebook…
If you want to learn more about how to build a successful PT business then check out my ebook – The Ultimate Guide To Building Your Personal Training Business – It's 85 pages! and full of knowledge and wisdom to help fellow PT's. I literally share all of my tips which i've learned over the last 7 years of running LEP Fitness.
Thanks for reading,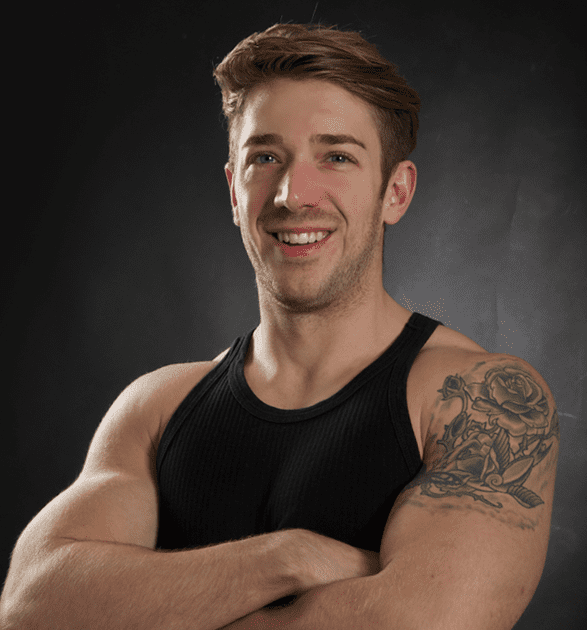 Nick 🙂
About Nick
Nick owns a personal training facility in Sheffield. To date Nick has over 10,000 hours worth of experience with 1-1 PT clients. He's worked with a wide variety of people, from old to young, fit to unfit and experienced vs unexperienced. Along his 10 year career Nick has learned lots of valuable lessons and is now trying to help other personal trainers grow their PT business. If you want some help with this then please get in touch with Nick today at: nick@lepfitness.co.uk – or click here