5 Best Podcasts for Personal Trainers…
25/10/2018
Listening to podcasts is one of the best ways to learn.
Most of us require travel time to get to our place of work, and this is the perfect time to gain new knowledge by listening to a podcast.
As a personal trainer myself, who runs a PT business and is always looking to improve both my skills and knowledge…
Podcasts are one of the four most significant things that I incorporate into my weekly schedule to keep myself growing as an individual.
I split up my learning into four compartments:
Podcasts
Books
Audiobooks
Hiring coaches and attending courses
I know 100% that if I do the above, and consistently that I'll continue to improve.
In this post, I'm going to share with you the 5 best podcasts for personal trainers so that you can up your game, improve yourself, grow your business, make more money, and, most importantly, lead a more exceptional quality of life!
#1 Phil Learney
If you haven't come across Phil Learney, then I suggest that you check him out!
Phil is one of the most knowledgeable and respected coaches in the UK – he's like a fitness Encyclopedia! What's great about him is that he's very down to earth, honest, relatable, and puts things into 'layman's terms', making things very easy to understand.
I rate both his older podcasts (done around 3/4 years ago) but even more so his more recent ones (2018), where he shares some fascinating stuff about working with obese clients and how best to understand them both psychologically and physically. This podcast series is perfect for the personal trainers out there working with your average everyday client.
#2 Mark Coles
The Mastery podcast by Mark Coles is incredible. In a nutshell, it's a podcast for personal trainers looking to get to the next level of their career/business development:
Whether you're just starting and looking for your first couple of clients, or whether you're an established personal trainer with a full client base, who's looking to take on another trainer or move into a private personal training facility….this podcast is a MUST listen too!
Mark's a super passionate bloke, and you can't help put leave feeling inspired after listening to one of his podcast episodes. I'll often listen to them in the morning on my walk to gym, before my PT sessions. My sessions and business are so much better, thanks to listening to this podcast series.
#3 Ben Coomber
I first listened to one of Bens podcasts about five years ago and was pretty much hooked straight away! What I like is the diversity of topics covered, it's not just about fat loss and muscle building, but he also interviews really interesting guests, talking about supplements, mental health, psychology, etc, etc.
#4 London Real
The host of London Real (Brain Rose) is a fantastic interviewer who has guests on the show like Ross Edgley, Dorian Yates, Chris Eubank – basically all sorts of successful athletes, sports stars, triathletes, etc.
There are also lots of highly successful business people on there too, like the crazy Dan Pena! And industry-leading experts in psychology – people like Dan Ariely (author of Predictably Irrational). There are interviews with sleep experts, health practitioners, etc. If you're a personal trainer with a thirst for knowledge…then go and check this podcast channel out.
#5 Joe Rogan
Joe Rogans podcasts are long, BUT I love them! Some are 3 hours + and may take me a week to get through, but they are worth it!
Like Brian Rose on London Real, he has really interesting guests on his show. I particularly recommend listening to the David Goggins podcast episode – extremely motivational, especially for any of you out there struggling with the challenges of life.
David Goggins is the guy who used to be morbidly obese but ended up training himself to be the ultimate athlete, running 100-mile races, and doing all sorts of crazy sh*t lol! it's a great episode, and I'd recommend starting with this episode.
FINAL WORDS…
I hope you've enjoyed reading this post?
It's essential to take immediate action, and my advice would be to download one podcast from each of the above series. Then work your way through an episode of each, and set yourself a goal to listen to them all over the next 1-2 weeks.
I can guarantee that you'll have gained new knowledge, insight, and inspiration, and you'll be a better personal trainer because of it.
Learning is the key to mastery when you commit to constant and never-ending learning it's simple…
YOUR GOING TO GET BETTER RESULTS.
Good luck on the journey, if you've found this post useful 'please comment' or 'share' this with a friend whom it could help.
Thanks for reading,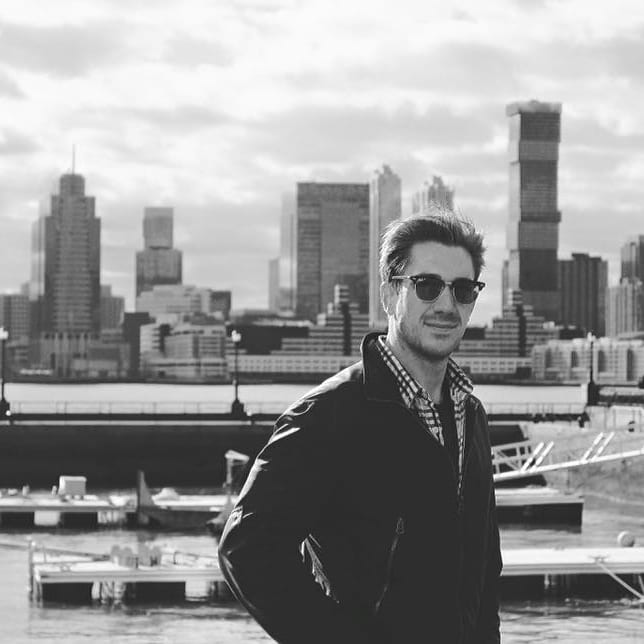 Nick 🙂
Want more help growing your personal training business?
If you want to earn more money, get more clients, and build a highly successful personal training business, one which could see you earn £80,000+ per year, then check out my ebook – The Ultimate Guide To Building Your Personal Training Business – I'll share all my secrets with you, so that you can get a full diary of paying clients, and improve the efficiency of your business. You'll be fully booked up in no time, and have a business to be proud of, one that transforms lives, and generates an amazing income.
To pick up your copy of the ebook, click here.