5 Tips For Running A Successful Personal Training Business…
26/04/2019
Running a personal training business can be hugely rewarding – not only do you get to see clients transform their mind and body, but It can also be a very lucrative business which pays well and allows you have an excellent quality of life.
Whilst there are many upsides, running a personal training business can also be extremely stressful and wear you down. I know what it's like to be at the extremes…
Broke, struggling to find clients.
And…
At the opposite end of the spectrum…
I know what it's like to be doing 50+ sessions per week – feeling totally burnt out!
Having run a personal training business 'LEP Fitness' for the last 7 years I've learned many valuable lessons. The aim of this post is to share some of my key tips…
5 Tips For Running A Successful Personal Training Business
#1 Self Development
Your business will grow as you grow. As a personal trainer you need to commit to CANI – Constant And Never-ending Improvement.
You must commit to learning, mastering your craft – not only the training and nutritional aspect, but the business side too: marketing, website(s), social media, etc, etc.
There are lots of ways to invest in your own 'self development' – which include: reading books, listening to podcasts (check out the 5 best podcasts for personal trainers), attending courses, and hiring a business coach.
#2 Investing Back Into The Business
When you start to make money invest it back into your personal training business. Don't go and blow your savings on a flashy car to impress your mates, don't waste it on clothes – leave your ego at the door.
Instead, use the money you make to attend courses so that you become a better coach, invest in better equipment for your clients, get a business website, and keep looking for ways to improve your business offering. The more you invest in 'you' and 'your business' the more it will grow.
#3 Provide A 5 Star Service
There are thousands of personal trainers all wanting clients. Those who succeed are not only the most knowledgeable or hardest working, but they are also very good at pleasing customers.
It's not just about getting results (although this is super important) but it's also about looking after your customers and providing a 5 star service. From the moment your client enters the door your sole intent should be to help them achieve results, and make their training experience with you amazing.
A good personal training business will think of everything, because they want the best for their clients. For example they give clients a fresh towel at the start of a session, make sure their gym is sparkling clean, and present their business in the best possible light. A good personal training business will pay attention to every detail – both big and small.
Provide a 5 star service and make-sure you get plenty of great testimonials from your customers…
Benjamin – "I'm really glad I made the decision to train with Nick. I feel so much more confident and healthier in myself, and I am beginning to see results from 6 weeks into the sessions in my body shape, weight and fitness. Nick is a very dedicated trainer who knows what he's doing and who tailors each session to the individual's needs and level"
#4 Time Saving Systems
When you become fully booked up (25-30 personal training sessions per week) you'll realise how much of your time is taken. Not only do you have 25-30 hrs of PT sessions, but you also have to write custom meal plans, workout routines, communicate with clients outside of sessions, do your accounts, social media, blogs, etc, etc – before you know it you could be spending 50+ hours a week.
It's important to have systems in place, which help save you time. For example scheduling your content using the Buffer App, or being super organised with client folders, and templates.
You could also benefit from a PA to help with some of your work load. Your personal assistant could answer new client enquiries, schedule your content for you, and do lower skilled jobs that take up your time. You can then spend more time growing your business.
#5 Planning For Future Growth
What are the goals for your personal training business over the next 6-12 months? Do you have any? If not then you need to set some goal(s) – if you don't you'll stagnate and some other personal trainer who wants it more than you will outshine your business.
Some ideas…
Maybe you want to hire another personal trainer, or increase your turnover by 20%, perhaps you want to create passive income streams like e-books, you could also consider online personal training or group PT. Make-sure that you have a goal moving forward and you constantly plan for future growth year in year out.
Extra Help For Personal Trainers…
Thanks for reading, if you're a personal trainer then feel free to check out my other blogs for personal trainers, I've written about lots of topics that could help you, including: marketing, e-books, sales, business tips, running a PT business, managing clients, scaling your business, etc, etc 
I would also highly recommend picking up my e-book – The Ultimate Guide To Building Your Personal Training Business. The book is 85 pages and teaches you everything you need to know to build a successful PT business. If you read and apply the strategies in this ebook… You'll be able to attract more customers, increase revenue and build an awesome personal training business!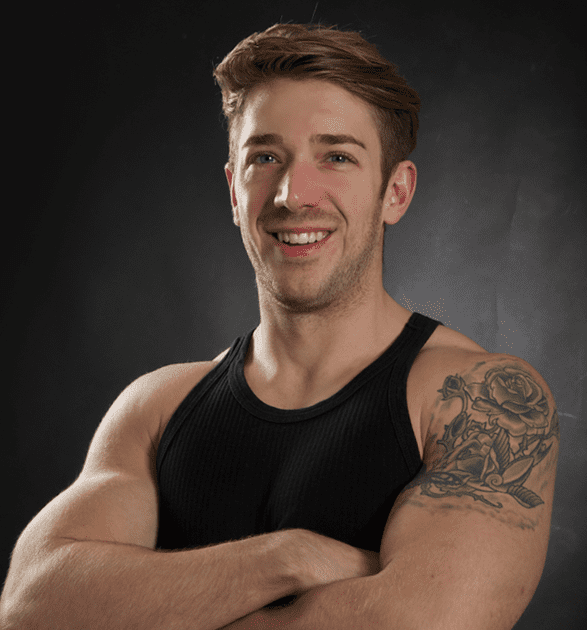 Nick 🙂