5 Vegan Keto Supplements to Try…
17/10/2020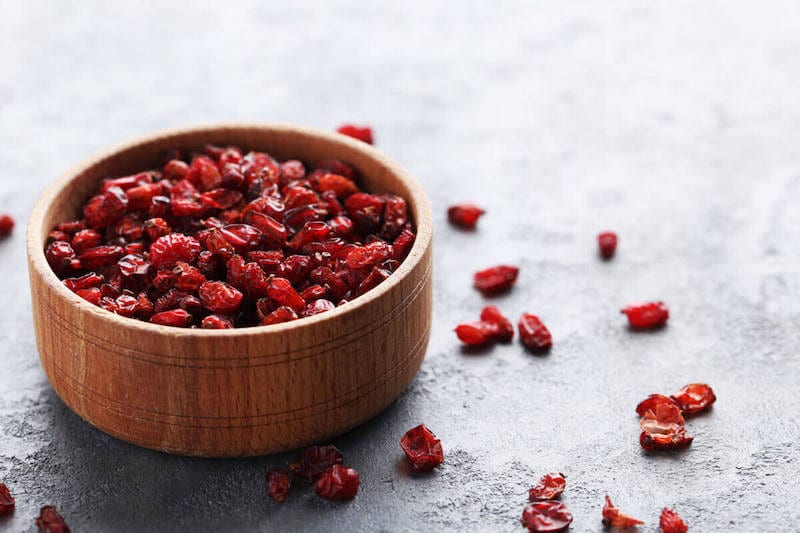 Keto diet is the term that's getting tossed quite a bit by health professionals and conscious fitness enthusiasts for having highly impressive and appreciative effects on weight loss while also promoting general health.
That's all right but what is a keto diet? A ketogenic diet is similar to the Atkins diet and quite synonymous to low-carb diets. It involves a high-fat dietary plan while drastically reducing the carbohydrate intake to about as low as 25-50 grams. The cutting down on carbs puts your body into ketosis, which is a metabolic state where your body burns fat for energy instead of tapping into carbohydrates.
Plant-based keto diets reduce the risk of type-2 diabetes, cancer, heart diseases, Alzheimer and premature death which is why veganism is becoming increasingly popular. Thus, choosing vegan keto dietary supplements will not only help you crush your weight loss goals but help you be the fittest version of yourself. Below is a list of 5 vegan keto supplements you can try to start with your long-term keto diet plans.
#1 Berberine Supplements
Berberine, a highly efficacious nootropic that seems to be getting all the buzz these days and rightly so. This bioactive compound derived from several plants, especially a group of shrubs called 'Berberis', has been shown to lower insulin levels, impacting the body positively at a molecular level.
But how does Berberine connect to keto? Taking some of the best Berberine supplements are one of the best keto hacks that help you on your journey to lose weight (if that's why you opted for a ketogenic diet). If you don't lower your insulin levels, there's probably nothing that can help you lose fat and live healthier. Thus, if you want your body to go through proper ketosis, Berberine supplements are one of the few additions that you can include in your arsenal. Berberine is one keto supplement that helps with adrenal fatigue. Stacking Berberine with vegan protein provides impressive results in athleticism and helps build lean muscle mass.
These plant-based supplements can improve health longevity with the activation of the mTOR pathway, reduce cognitive decline and have shown potentially positive effects on cancer too.
Keto diet is unambiguously the best long term diet for weight loss, and overall health and a berberine supplement is the nutritional icing on the ketogenic cake.
#2 Superfood Supplements
Since you'll be deprived of most food that you usually consumed before going all keto and vegan (if you weren't already), superfood supplements will help you fill that void when you miss out on healthy polyphenols, phytonutrients, antioxidants and essential vitamins and minerals that come from veggies. Although most veggies are high in starch and carbs, they also contain a lot of important electrolytes and dense nutrients that are important for your body. Superfood supplements pick out only the important health benefits from these veggies and pack them into a nutrient-dense formula to support your keto diet by constantly supplying your body with the crucial minerals and nutrients it needs.
Superfood powders are filled with wholesome vitamins and minerals that ward off diseases and protect us from free radicals while efficiently detoxifying our body. Since a ketogenic diet limits the carb intake, keto adopters can easily incorporate superfoods in conjunction with fatty foods to achieve ketosis easily without any impediments of calories or carbs. 
Superfood supplements like berry supplements, prebiotic greens supplements, avocado and olive oil-rich supplements with liberal doses of good and healthy, naturally occurring fat, support your keto journey and are obviously the best part of keto diets.
#3 Vegan Protein Powders
When you want a protein shake after an intensive workout, a vegan protein powder (look for products with fewer carbs and calories) can be the best supplement to stack upon. Protein is an important part of a keto diet, and whey protein has earned its name as the best vegan protein. Grass-fed whey protein supplements are even better to fuel your body- they are gluten-free, and the milk from which the protein is extracted has no steroids or chemicals since the cows are never fed these harmful substances.
Sunflower protein and chia protein are the other alternatives you can choose when following a keto diet. On a typical ketogenic diet, only 25 to 50 grams of carbohydrates are allowed; thus you should always go for protein isolate in place of concentrate since the high amount of lactose and carbs in the concentrate can take you out of ketosis.
You can add the vegan protein to a vegan 'full-fat' dairy such as coconut yoghurt for a high fat intake along with a big protein punch.
#4 MCTs or Coconut Milk
MCTs (Medium Chain Triglycerides) are saturated fats that have a unique molecular structure that makes them a powerful and effective part of ketogenic diet. MCT supplements come in either powder or liquid form (as oil). They can be easily absorbed by the body, and they come associated with a lot of benefits such as increased energy, with anti-microbial properties. When taken with the purpose to assimilate it in a keto diet, MCT supplement aids in weight loss by burning calories.
MCT oil supplements can be taken with coffee, or added to a protein shake or mixed in salad dressings. MCT oil powders can be blended with raw desserts or mixed in stews or soups that are low in carbs.
MCT supplements may cause discomfort to people (who are just starting out) and can cause nausea or diarrhoea; thus, you can use whole coconut milk as a replacement to MCTs. Coconut milk can also be a great replacement for dairy products that are rich in sugar and produce a reversing effect on keto diets. Coconut milk makes one of the best fat-rich foods, that has about 40-60% MCT along with other nutrients filled to the brim, to help you on your keto journey.
#5 Omega-3 Fatty Acids
Yes, there are vegan Omega-3 fatty acid supplements that aren't derived from salmons or krills, so you can totally crush your keto goals with this high-fat option that has multiple health benefits other than aiding in weight loss. All vegan Omega-3 supplements (EPA+DHA) are derived from algal sources that are just as effective as fish-based Omega-3 supplements. These plant-based fatty foods support heart health by lowering the risks of strokes and arrests. They support eye health and reduce inflammation and depression.
Vegan Omega-3 supplements are a great source of saturated fat to add to your keto diet without having to gulp down too many fatty foods that may make you feel too full.
Wrapping Up
In the past few years, many people have gone vegan while adopting a healthy keto diet, which has led to the wealth of vegan keto products in the markets that are readily available as OTC supplements, now. Be it cutting down fat from your body or getting the best out of your meal, these vegan keto supplements will definitely help you, no matter w