5 Ways To Make Money As A Personal Trainer…
05/05/2019
Personal training can be a great career, not only is it extremely satisfying to see people transform their body shape, and improve fitness, but there are also lots of ways to make it into a great living too! In this post i'm going to share 5 Ways To Make Money As A Personal Trainer…
One to One Personal Training
Probably the most common and obvious route to take. This is where you coach people face to face. It's just you and the client. The aim is to help your client reach their goals as quickly as possible.
You do this by… teaching them how to perform exercises correctly, providing encouragement and support during sessions, and also designing each client a tailored workout program to follow in their own time – to help them maximise and speed up results.
Group Personal Training
This is similar to one to one personal training but with more people in the session. With group PT you typically work with anything from 2-4 people (any more and it becomes a fitness class!).
Group PT can be a great way to help more people and is more sociable. Not everybody wants to train 1-1 (it can be intimidating) but there are lots of people who like to train in small groups, for example: husband and wife, friends, mum and daughter, father and son, and all sorts of different combos. You can also charge more per hour doing group PT – so it's good from a business perspective.
Online Personal Training
One of the great things about the internet is that there are lots of ways to make money online – you don't need to work in a commercial gym or have your own personal training studio, instead you can become an online personal trainer.
I recommend starting out as a face to face coach to gain experience, BUT eventually, and if you desire… you could move your business online and become an online personal trainer.
One of the appealing things about online personal training is that you can work from anywhere in the world, as long as you have a computer and internet connection!
Also, if you set up your business correctly it's much easier to scale i.e take on more clients compared to 1-1 personal training – some online trainers work with 100+ clients!
Blogging
This is something that i've profited from the last few years. When your fitness blog starts to grow you will get approached by companies who want you to advertise their products, write reviews and use your platform to help their own businesses.
There are lots of ways to profit from a fitness blog for example: you can advertise products, become an affiliate marketer, write guest blogs for other companies, and charge for people to add links to your site.
E-books
A couple of years ago I designed an e-book called The 28 Day Keto Challenge – basically a fat loss program to help people lose weight. I had reached maximum capacity with my personal training business, and was doing 30/40 sessions per week and couldn't take any more clients. Creating an e-book was a way to increase profits and help more people.
I've sold thousands of copies thanks to my fitness blog and it's allowed me to increase the revenue of my personal training business.
You can sell e-books to clients and to people who visit your website. It can be a great way to create a passive income stream alongside your coaching business.
To read more about ways to increase your PT business turnover via e-books please check out this post – The Ultimate Guide To Building Your Personal Training Business. I share all of my tips and tricks on how to build a successful personal training business.
Thanks for reading! Good luck with your PT business – whatever route you take!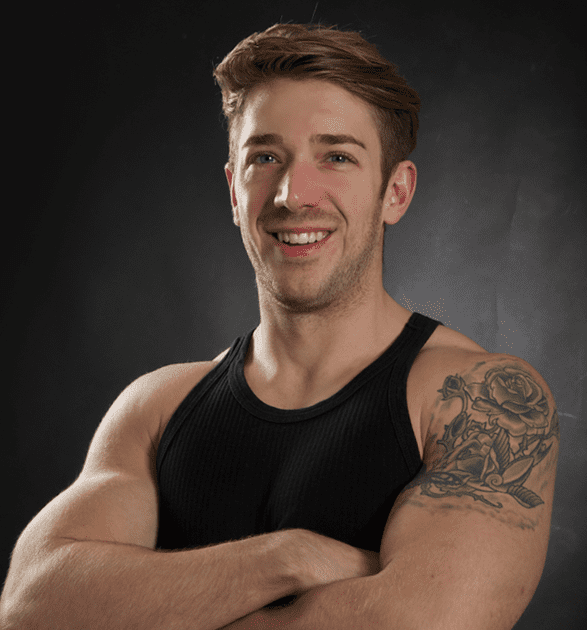 Nick 🙂
About Nick
Fitness instructor Nick Screeton works from his own private personal training studio which is based in Sheffield. He helps people of all ages, sizes and varying fitness levels. Not only does Nick help people to improve physical attributes i.e fat loss, muscle building, and sporting performance, but he also helps people mentally too, helping his clients to improve their self esteem and confidence.