7 Tips To Ensure You Stick To Your Workout Regime…
20/01/2017
Sometimes, even just the thought of putting on your workout gear can fill you with dread!
If you aren't mentally prepared to dedicate your time to exercise, there's a good chance you're going to start skipping workouts. If you feel this has been the case recently, here are seven tips to ensure you stick to your workout plan and get those results which made you start in the first place!
1) Get the gear
Just having the right workout gear can get you excited for a gym session. This could be anything from a brand new pair of running shoes to some moisture wicking men's gym clothes. 
2) Stay warm
In winter, it's easier to skip workouts, especially those dark, freezing cold early mornings! The ones where we have to get up at 6.30am and scrape the wintry ice of the car before driving to the gym! Make sure you stay warm by putting more layers on, thermal tops and jumpers often do the trick. You could also place your gym clothes on the radiator when you wake up so that by the time you've finished in the shower they'll be warm and you'll be all snug!
3) Put it in the diary
For many of us, our diaries or organisers on our phones are what we live by on a day-to- day basis. We put in social events, holidays and meetings at work so that we remember and stick to them. The same principle must apply when it comes to exercise. Pencil in when you plan on working out and make it happen. 
4) Grab a Workout buddy
Working out with a friend or partner on a similar 'GET FIT' mission is great when it comes to ensuring you stick to your work outs. It will help make you more accountable because you'll feel guilty if you bail on each other.  Another benefit to having a workout buddy is that you can push, support and guide each other through the session. 
5) Take some progress photos
If your aim is weight loss or muscle building, then a 'before' photograph can be the motivation you need to continue working out regularly. Take new photos every 2-4 weeks. You'll be surprised at how much change can happen if you stick to your routine. The results will also spur you on to continue your fitness endeavor.
6) Be a little selfish
For many people, their excuse to not stick to a workout routine is that they have too many other commitments. So instead of agreeing to do everything, say no once in a while and make time for yourself and for your workout.
7) Ease yourself in
Lots of people throw themselves in head first, planning to do six days a week of exercise twice a day! But if you're new to the gym, it's not sustainable. Instead start with 3-4 days per week with rest days in between to allow your body time to adapt, adjust and recover. 
This article was written by Patrick Vernon.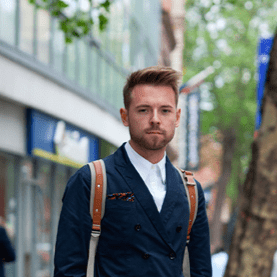 If you would like to write a guest post for LEP Fitness please Contact Nick