Benefits Of Bootcamps After Lockdown
08/05/2020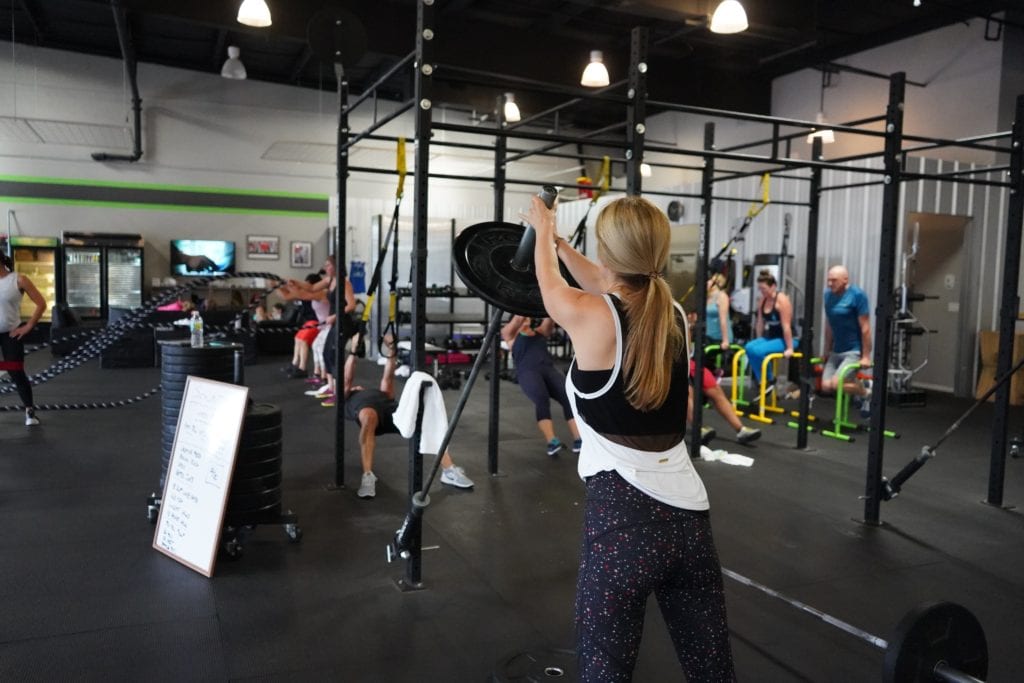 As of writing this post, we're in Covid-19 lockdown (it's nearing the end of week seven)…
Are you getting frustrated with not being able to attend the gym?
Are you missing your fitness classes and weekly bootcamp sessions?
If you said YES, you're not alone.
When will it end?
Hopefully, over the next few weeks and months, things are going to ease up, and we can get back to some normality.
But as of writing this (8/5/2020)…The gyms are shut. 
And…unfortunately, I don't think they will reopen anytime soon, and when they do, I think they will be very different (not in a good way). I've shared my opinion on what I think is going to happen to gyms in this post.
Due to social distancing measures…I think fitness classes and bootcamps at gyms will not be in operation for the rest of the year (I hope to be proven wrong). That said there are other options to consider, and the two main ones I believe are worth pursuing are:
Virtual Personal Training 
Outdoor Bootcamps
I've already covered virtual personal training, so today I wanted to focus on Outdoor Bootcamp training and why this could be a key component to boosting your fitness in 2020…
Why Bootcamps?
How do you get fit, tone your muscles, and have fun all at the same time?
Bootcamp classes.
Bootcamp classes are popular because there are lots of people in each class. Lots of people don't want to train alone and prefer a group class. I think bootcamp fitness classes are going to be one of the most popular fitness choices for people once lockdown finishes.
I must add that when I say bootcamps, I mean outdoor bootcamps where social distancing can be applied. Businesses will have to rethink how they run their classes, but I do believe they will be very popular when lockdown ends.
I'm sure you'll be familiar with what bootcamp classes involve? But if not, I'd recommend reading this article for a quick overview on what to expect.
Anyhow…Let's jump into why bootcamps can be of enormous benefit to you and your life…
5 Benefits Of Bootcamps
Train With Friends – get fit with your friends, family members, and work colleagues.
Affordable – bootcamps are must cheaper than one to one coaching and group personal training.
Flexible Training Hours – most Bootcamps run sessions throughout the day i.e., before work, after work, and during the day. You can pick times that suit your schedule and personal preference. 
Mental Boost – listening to upbeat music, and moving your body for 30-60 minutes will give your mind a surge of feel-good endorphins. 
Meet New Friends – I know social distancing may last a while, but it doesn't stop you from making friends. You'll get to meet people who share the same interests as you and become part of a positive fitness community. 
To back up these claims, I'd recommend reading this article by Time – who wrote a piece on the scientific reasons why bootcamps are good for you.
If you are still undecided whether or not bootcamps are right for you…
Then why not book in for a free trial session? Most bootcamp providers will offer free sessions, and in some cases… a free month trial – what have you got to lose?
Disadvantages of Bootcamps
Like anything, there are pros and cons to bootcamps. What are the negatives to bootcamps?
One of the downsides is that each class may have 20-30 people in it…you'll therefore get little (if any) one on one attention. This means if you are inexperienced, you may get injured if you do the exercises incorrectly. That said, an excellent bootcamp instructor with lots of experience will be able to cope with this and ensure safety and high-quality service.
Apart from that, I can't think of any other drawbacks.
If you're hesitant about bootcamps and are unsure of how much they'll improve your fitness, why not do one to boost your mental health?
I know many of you may be struggling with your mindset at the moment, so here's an extra section I've added to try and help you during this difficult time…
Extra Resources To Help You During Covid-19…
As well as keeping fit and staying safe…don't neglect other areas of your life. If you're like most people right now… you may be worried about…
Finances – Are you worried about money? Maybe you've lost your job or have been furloughed and are therefore losing 20% of your income. If you're concerned about finances, then check out what help is available to you during this time. The government is offering advice and support for employers, employees, and businesses. 
Personal Relationships – Are you arguing with your partner all of the time? Are you feeling insecure about your relationship and worried that they might leave? If so, I would recommend reading the relationship advice provided by ReGain. Their website is an excellent resource to rely on during this period. 
Mental Health – are you struggling with depression, and uncomfortable feelings? It may be worth speaking to an online therapist or reaching out to an expert for some advice. Don't suffer in silence. Mental Health Support can be found here:
Boredom – there's only so much Netflix and TV you can watch before enough is enough. How about ditching the TV for a good book? There are lots of motivational and feel good books that I recommend, such as: 
Mindset – Carol Dweck
The Chimp Paradox – Dr. Steve Peters 
The Secret – Rhonda Byrne
Think & Grow Rich – Napoleon Hill 
The Values Factor – Dr. John Martini 
The bottom line is to focus on all of the things you can do, rather than what you can't do.
Stay active, stay positive, and focus on the factors that you can control.
One thing that is guaranteed to lift your mood is exercise, so make it a part of your daily routine, whether that's a virtual personal training, an outdoor bootcamp, or just going on a 30-minute walk each day…
Make it a daily priority. Your mind and body will thank you for it.