Body transformation Sheffield
Hello, it's good to meet you…
My name is Nick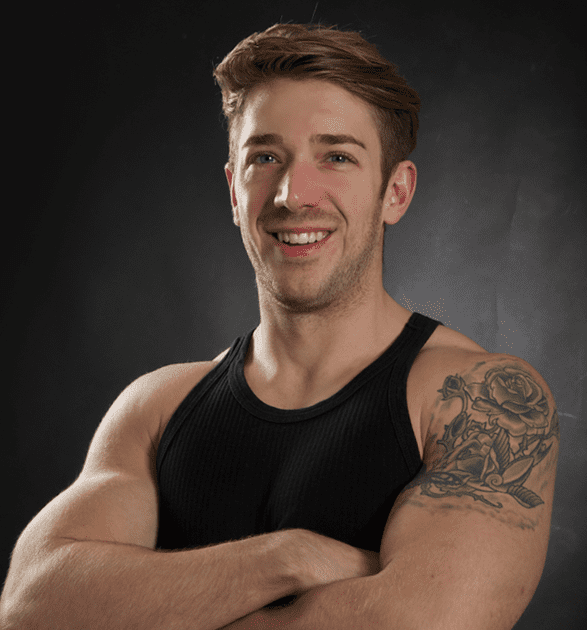 I'm a Sheffield body transformation specialist with over 10,000 hours worth of coaching experience. I'm on a mission to get you results so that you not only look the way you want…but feel amazing too.
I feel your pain…
Have you tried lots of diets in the past?
Have you started and stopped a dozen different exercise programs?
Perhaps you've joined several different gyms, but the truth is you just can't seem to take the weight off (and keep it off).
Maybe you're even feeling a little frustrated with yourself and your inability to control your eating and your weight. You feel like no matter what you try…it's not going to work?
I know the struggles you face because I've been where you are now…
I used to binge on cake, biscuits, and chocolate (I could eat 10 bars in one go, I'm not exaggerating).
I would also hop from diet to diet.
I spent years binging, hiding wrappers from my parents (because I was embarrassed at my behaviour). I was ashamed and didn't want anybody to find out.
Thankfully, that's all a distant memory and has been for the last eight years.
I've overcome my struggles, and now I help people just like you to do the same. I've helped hundreds of people in Sheffield to overcome their poor relationship with diet and exercise, and I want to help you too.
What happens if you don't change?
What happens if you don't take action after reading this?
I can take a guess…
Five years will pass…
You either fail to take action…
Or continue to diet, spending hundreds (maybe thousands) of pounds on diet books, shakes, and supplements.
You'll probably lose some weight, then gain some weight…and then repeat the cycle. Then you'll eventually give up because you realise you can't keep going on like this.
Before you know it…
You've gained another 10-20lbs, and your confidence continues to decline. The added weight weighs you down mentally and physically, and it's impacting all areas of your life, from personal relationships to your career. The excess tummy roles haunt you throughout the day (and in some cases…during the night). Your self-esteem is dented beyond repair.
Do you want this to happen? Because the harsh reality is that it will happen.
If what you're doing right now isn't working, why would you continue on this path?
It doesn't make sense does it?
But this is EXACTLY what's going to stop you from succeeding.
The Solution…
Before going on any further…
I understand that you may feel scared. The first step is the most difficult, but once you take it…there's no looking back, and you won't regret it.
I promise that there will be no faddy diets or miserable exercising while working with me…
In fact, quite the opposite… you'll have fun, get results and enjoy the transformational process.
I want to help you get results so that you can lead the best quality of life possible…
So you can look in the mirror and like what you see and feel confident.
Does this sound good?
Is this something that you want?
Well…with my expertise and your commitment… it's possible. Together we can drastically improve your body shape and help you to develop a mindset that enriches your life.
*Satisfaction guaranteed or your money back
Time to get excited about your body transformation…

Would you like to transform your body?
So that, rather than avoiding the mirror…when you do look… you like what you see?
How about wearing clothes that you want? Rather than covering up areas of your body that you tend to hide.
It's not just about looks…
Do you want to feel good too?
Where you have more energy during the day and have a positive mindset that makes you feel happy?
If this sounds like you and you are serious about a body transformation, then you've come to the right place.
I specialise in body transformations but don't just take my word for it here's what clients have to say about their body transformation experience…
You can also check out the hundreds of testimonials on the site and the success stories of people who've transformed their bodies working with LEP Fitness.
Would you like to see a selection of body transformation results so you can see what's possible?
Ben sheds 20lbs of stubborn fat and gets ripped…
Caroline waves goodbye to 2 stone…
Elliott gets a six-pack and achieves an athletic body…
Emily loses 13lbs and completes her first ever pull-up…
Jan loses 29 lbs and develops a new love for exercise…
For more Sheffield Body Transformations, please check out the success stories and testimonials page.
Sheffield's Leading Body Transformation Specialist…
Unfortunately, there are lots of personal trainers who are happy to stick you on a bland diet (where you can't eat all of the foods you love) and stick you on a treadmill for hours…
Do you get results this way?
YES.
But at what cost?
Social Life – while your friends are ordering an alcoholic beverage… you're ordering a glass of water. How about when your friends all go out for a curry…but you order plain chicken and rice?
Mental Health – you may lose weight on a restrictive diet, but every other thought is about food. You crave comfort food more than ever, and you dream about chocolate cheesecake at night. Strict dieting torments you 24/7.
Binging – depriving yourself of certain foods will increase the likelihood of binging once your diet ends. Then you'll beat yourself up for having wasted all of your efforts. 
Weight Gain – most people who diet end up piling all the weight back on (and often more) because old habits creep back in. You can also damage your metabolism, making it easier to gain weight in the future.
Thankfully that's not how I operate.
I want to build you up, not break you down. I want your life to be better, not worse. Say goodbye to crash diets and unsustainable weight loss programmes…
The Penny Drops Here…
If you've had enough of experiencing the negative side of exercise and dieting, then it's time to leave those behind. You don't need to live this way.
You can still enjoy the foods you like and have a social life, and at the same time, lose weight and achieve a successful body transformation.
Hundreds of LEP Fitness clients have, so why can't you?
I will show you how to do it. I'll help you with everything you need from your nutrition and exercise…to boosting your confidence and mindset.
The best part is that I'll teach you how to keep your results for the longterm and build habits that become so automatic you know longer have to think about them… they just become a part of who you are… a new identity that makes you feel great both inside and out.
Interested? Please fill out the form below…
Four Benefits Of A Body Transformation With LEP Fitness…
#1 Compliments 
You'll receive lots of compliments from friends and family. They'll be asking you about your secrets and admiring your new look.  
#2 Confidence Upgrade 
Transforming your body is empowering, and it rubs off onto other areas of your life. You'll not only gain more body confidence, but you will develop mental strength too. 
#3 Wear Clothes You Like 
When was the last time you bought clothes that you wanted, rather than clothes that covered up the areas you dislike? Well, that's about to change. Be prepared to buy a new wardrobe of items that highlight your new and improved body shape.
#4 Inner Strength 
Life is full of ups and downs. One moment everything is going to plan…the next… tragedy, grief, disappointment, and heartache. When these situations occur, it's vital to be in the best position possible to cope. Transforming your body will give you added strength that is easily transferable to other areas of your life. A strong body is a strong mind. 
Private Body Transformation Gym | Sheffield
There's nothing more frustrating than queuing for gym machines after a long day's work or having to sit down on a sweaty bench that some fitness brute hasn't wiped down.
What about all of these attractive and arrogant people who are strutting about and making you feel intimidated/insecure?
NOT HERE.
The LEP studio is clean, private (just you and your coach), nobody is judging you, and you can be yourself.
You get to use top of the range equipment, just like the gym, but without hundreds of people wrestling for machines and staring at one another.
What's more is that you'll be taught how to use the equipment correctly, so that your body starts to change in a matter of weeks.
Your workouts will be set up to suit your needs, and they will be specifically tailored towards your goals and current level of fitness.
You'll be guided every step of the way, and we can go at a comfortable pace, progressing each week and building confidence and momentum along the way.
Before you know it, 8-12 weeks will have passed…
Your body shape will have transformed, and all of your friends will be asking you… "what's your secret?"
Start your journey today and don't look back…
Where is the LEP studio based?
The LEP Fitness Body Transformation Studio can be found here…
What makes a successful body transformation possible?
#1 Environment
Training alongside onlookers can be intimidating. It's essential to train in an environment that you feel comfortable in. 
Solution: I promise to create an atmosphere that inspires you and makes you feel welcomed/supported.
#2 Coaching 
There are far too many health myths. In the wrong hands, this can do more damage than good. 
Solution: I can assure you that I will put all of these myths to rest and show you what you need to do. I will support you every step of the way and explain things in Layman's terms (not fancy science lingo). 
#3 Hard Work
I'd love to wave a magic wand and give you the results you desire, but unfortunately, I don't have one. Nothing in life worth having is easy…otherwise, we would all be walking around with beach bodies. 
Solution: I promise to make your life as easy as possible. I will design all of your plans, support you outside of sessions, and answer any questions you have along the way… in return… all I ask for is your commitment. 
Story Of LEP Fitness…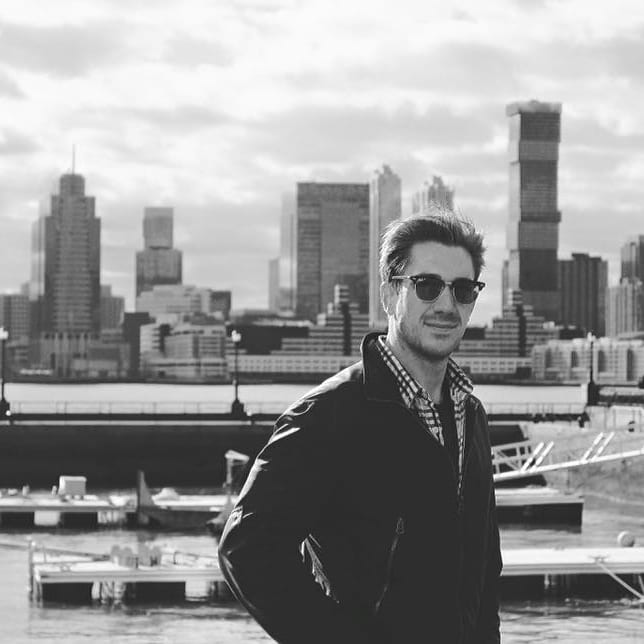 LEP Fitness is a Sheffield personal training service that's been changing people's lives for the better and delivering results since opening in 2012.
LEP stands for the Life Enrichment Program – focusing on building people from the inside out.
The visual results are life-changing, but what makes the biggest difference to the quality of your life… is your mindset. That's why we focus on both the body and mind to create the biggest change.
Since opening in 2012, over 14,000 sessions have taken place, with head trainer Nick Screeton completing over 10,000 of them.
Alongside Nick, LEP coach Ollie, a Sheffield personal trainer, works in the studio, helping clients to annihilate body fat and tone up.
If you would like to contact Sheffield's leading personal trainers today and start transforming your body, please get in touch below…
---