Can Personal Trainers Profit From Selling Ebooks? Yes, And Here's How…
29/08/2019
Personal trainers from all around the world can help more people, and earn tons of extra money by selling ebooks online.
In this post, we'll teach you all about ebooks, what you need to know, and what you need to do, in order to carve out a lucrative passive income stream for your personal training business.
Plenty Of Opportunities…
Whether you create an ebook that covers weight loss, muscle building, or just helping the everyday person, to improve their general health and well-being… there's a huge market place out there, and potentially thousands of customers who would be willing to purchase your ebook.
Boost Profits
Creating and selling ebooks can be a fantastic way to increase your overall turnover, from my own experience, it's been one of the best things I've done alongside running my one to one personal training business.
Designing and selling ebooks has allowed me to help more people, and make thousands of extra pounds in profit over the last 3 years…
Passive Income – Earn Money Whilst You Sleep
One of the great things about ebooks, is that once you've put in the work i.e. written and designed the book…that's it, all you've got to do is sell it!
It can be a great way to generate passive income. For example most mornings, well at least 5 out of 7… I wake up and have emails from Paypal saying that 'so and so' has bought your 28 Day Keto Challenge… basically… I'm earning money whilst I sleep!
Excellent Results
The past few months have been particularly good for myself, with me averaging between £400-£600 per month in extra income, all generated through my 3 ebooks…
High upside, with very little downside…
One of the main benefits of creating an ebook, is that it's free, all it requires is time and effort. It's not like you have to spend thousands of pounds on product testing, machinery, materials, packaging, etc, etc! All you need is a lap top!
What's the worst that can happen?
With ebooks, the worst case scenario… is that your ebook flops, and doesn't sell… and all you've lost is time! There's very little to lose, BUT so much to gain!
Helping You To Create Your Own Ebook…
In this section, I want to share some useful tips, so that you too can sell ebooks online and increase your profits. Let's dive in…
Super Easy…
Creating an ebook is super easy, all you need is a computer and software such as Microsoft Word, or Pages (on the Mac) – I used 'Pages' to design two of my ebooks, as it's extremely easy to use, add in pictures, and make your ebook look professional. The other option is to hire a graphic designer to make it look 'extra special' – although this will cost you money.
Ebook Ideas
The world is your oyster when it comes to creating an ebook, you could pretty much talk about anything, although it's worth doing some research before you start writing your ebook. Make sure there's a demand for what you are offering. You can do this by looking online – see if there are other products out there which are similar, and aim to improve upon what your competitors are doing.
Here are some ebook ideas, feel free to pinch them, or tweak them to your advantage…
Muscle Building Ebook Ideas
12 Week Muscle Building Program For Beginners
How To Gain Your First 10lbs of Muscle
The Ultimate Bodybuilding Guide For Teenagers
Fat Loss Ebook Ideas
30 Day Fat Annihilation Program
How To Lose Your First 10lbs
8 Week Home Workout Program
Be Creative…
Of course, the above are just some loose ideas, BUT hopefully you'll get some inspiration from them!
Within each book you could give your customers a diet plan to follow and workout program. You could include lots of different elements to your ebook, for example…
Exercise Portfolio – with picture demonstrations, and written words to teach people how to perform each exercise.
Video Guides – video demonstrations to show customers how to perform each exercise.
Diet Plan – a step by step diet plan
Shopping Basket List – give your customers a list of the exact ingredients and quantities that they need each week, so that all they have to do is buy the ingredients from a supermarket!
Recipes – 20-30 free recipes – fat loss, muscle building, etc – depending on the topic of your ebook.
Education – explaining/teaching your audience about the specific subject.
Extra Resources – book recommendations, people to follow on Instagram, websites, discount codes, tips to save time, ways to save money, etc, etc – offer as much value as you can!
Taking Action…
Once you've decided on your topic, the name of your book, and have completed your market research, you can then start to put pen to paper (or fingers to key board!) and start the writing process.
Time And Effort…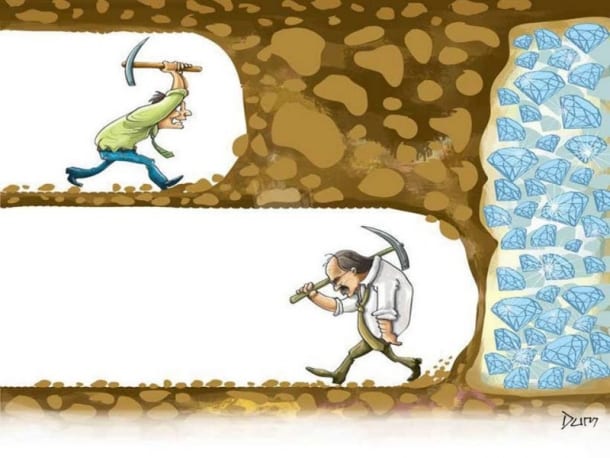 Time
Writing an ebook can take time, for example when writing The Ultimate Guide To Building Your Personal Training Business – it took me approximately 60 hours from start to finish. I spent around 2 hours per week, in between personal training sessions and writing fitness blogs. All in all… it took me around 6 months to complete!
Whereas with the 28 Day Keto Challenge, it only took me around 16-20 hours, and I did this over a 2 week period, staying up late, because I was keen to get it finished!
Effort
The main thing is to make progress each week, even if it's just 1 hour per week, make-sure to factor in time into your weekly schedule.
Ebook Process
Here's the step by step process I took with all of my ebooks…
#1 Coming up with an idea for an ebook
#2 Market research – looking at the market, competitors, strategy, etc
#3 Planning – chapters, ideas, content, etc
#4 Writing the rough draft – not being too strict, or worried about spelling mistakes, and just letting things flow
#5 Read though the rough draft and make tweaks where necessary
#6 Add in pics, edit the design, and make it look pretty!
#7 Another read over
#8 Send to a friend or family member for proof reading
#9 Make tweaks based on feedback
#10 Final read over and edit
#11 Save ebook as a PDF
#12 Start to sell!
IMPORTANT – Once your book is written, make-sure to proof read, for spelling mistakes, design faults, etc – get somebody that you trust to read over your book, and give honest feedback.
Selling Your Ebook
Once your ebook is finished, how do you start selling copies?
Here are some great ideas, most of which have worked extremely well for myself…
Blog
This has been the best selling route for me so far! On my website I have nearly 900 articles, and my site ranks well in Google. I have a number of popular articles which generate lots of traffic each month, so it means lots of people visit my site, and it gives me an opportunity to sell my products.
How have I sold ebooks via my fitness blog?
In order to sell my ebooks, I've written lots of free content, and then naturally mentioned my book within the articles that I write, for example…
The 28 Day Keto Challenge – there's an entire section of my website dedicated to talking about the Keto Diet….
There are currently 20 different Keto articles on my fitness blog, all giving away free tips to help readers. Then if the reader wants to opt in and try The 28 Day Keto Challenge, then they can buy it. I've sold thousands of copies of this ebook via the blog alone.
The same can be said for my other ebook The Ultimate Guide To Building Your Personal Training Business – there's another section of my site which is dedicated to solely helping personal trainers grow their businesses…
There are over 80 free articles to help fellow personal trainers, and so far, it's been a great way for me to sell the ebook.
Social Media
Now I haven't sold many ebooks through social media, and I don't claim to be an expert! Far from it! To give you the numbers… I've sold around 30 Keto plans via FB, and 3 via Instagram (so not a lot!).
With the PT ebook, I've sold 49 copies so far, thanks to using Instagram alone. I'm quite pleased with these numbers, as I've only been selling this ebook for a couple of months.
That said I'm no expert on social media – please check out this post for more social media marketing tips using Instagram. Social media can be a great way to sell copies and increase your PT revenue – BUT just make-sure that you know what you're doing, otherwise you could waste lots of time!
Email Marketing
After my blog, this has been the second most successful way I've sold my ebooks. I have different mailing lists which I've set up using Mailchimp, then at the beginning of each month, I will write and schedule 2-4 email marketing campaigns.
Similarly to the blog, I will give out lots of free information, and helpful tips, and then give readers the option to opt in, should they wish to buy my product.
With email marketing, like with blogging, it can take time to build trust with your audience. It may take you 5-30 emails before you start making sales, BUT if you build your email list, and provide value to your audience, plenty of people will eventually buy your ebook.
Reach Out For Help
Sometimes it's easier to reach out for help, especially if you're either lacking the technical skill or struggling for time. If you can afford it and don't want to spend hours each week working on the above, why not reach out and hire an agency? There are companies out there who specialise in helping you to sell your ebooks and workout plans, for example, I would recommend Workout Depot. Using specialist companies like this will help you reach more customers, expand your audience, increase your profits, and enable you to track your sales numbers.
Thanks for reading,
Nick 🙂