Hiring A Personal Trainer | 5 Advantages Of Hiring Your Own Coach
12/06/2019
Hiring a personal trainer could be one of the best investments you make in 2019. There are lots of advantages to hiring a good PT, in a nutshell… it's a sure way to speed up your results and dramatically boost your health, fitness and body shape!
In fact… you'll be able to get results in a fraction of the time compared to trying to figuring it all yourself – there are too many articles and contradictory pieces of advice online, leaving you confused and non the wiser! It's smarter to save yourself time (and headaches!) by just reaching out and hiring an expert.
Making A Difference…
I've been a personal trainer for nearly 10 years and have helped hundreds of people transform both their mind and body! It's the best job in the world and it makes a humongous difference to people lives – check out the hundreds of testimonials on my site. In this article I will explain why hiring a personal trainer could be one of the best investments you ever make…
Hiring  A Personal Trainer | 5 Advantages Of Hiring Your Own Coach 
#1 Experience
An experienced personal trainer will have at least 7,000 sessions under their belt, that means they'll likely have had experience with a wide variety of people and be able to get results with clients, otherwise they wouldn't still be in business!
At the end of this year i'll have personally completed over 12,000 x 1-1 personal training sessions. I am extremely proud of this achievement and have become a master at my craft through hours and hours of coaching people face to face. When somebody walks in I can tell what they need to work on straight away and can create a plan of action for them, which if followed… will get the client results in a fraction of the time it would compared to them doing it alone.  
#2 Support
A good personal trainer will support you, not only physically, but mentally too. For lots of people it's very difficult changing their body shape and improving fitness. There are physical limitations such as carrying excess weight (which makes training harder) but it's also about improving psychology and building in good daily habits. A good personal trainer will help you improve your mindset, and support you from start to finish.
#3 Accountability
Hiring a personal trainer isn't cheap. Most of my clients will spend £1,500 per block of sessions, that's a lot of money to be spent if you don't give 100%. When you invest money into personal training sessions you are far more likely to give 100% because you are parting with your hard earned cash, and if you don't work hard and turn up to your sessions you may as well either throw your money down the drain, or just not invest in the first place!
It's not only the money, but also time accountability too. When you book in with your personal trainer each week you are committed to a certain time to workout. By booking in each week your fitness becomes a priority and you'll be far less likely to bail – because 1) you don't want to waste your money and 2) you don't want to let your trainer down.
#4 Extra Help
An experienced coach knows that there's much more to helping people than providing a 1 hour personal training session 1-3x per week. For example there's nutritional plans, workout programmes and extra resources that clients need to help them get results and sustain them…
For example I will help clients with their nutrition, and design workouts for them to follow outside of our sessions. The workouts I give clients could be for the gym or at home, and if the client travels a lot… I will give them 'on the road workouts' – it's about catering to the needs of each client and doing whatever is necessary to help them achieve their goals. 
Alongside the one to one personal training sessions, nutritional help and workout programmes, I also give clients recipe books – 120 free recipes to help them!
#5 Tracking
It's hard to know if you are on track and improving. Yes, you can see your body shape change and that your clothes start to feel looser (if weight loss is the goal) or tighter (if you're trying to build muscle!). BUT that said it's not always easy to know if you are on track, especially in the first 2-4 weeks, and if you don't see results quickly enough you'll likely give up!
A good personal trainer will track your results from start to finish, taking weight, measurements, body fat readings, fitness tests, etc. A good coach will keep you on track and ensure that you are heading in the right direction, and if you're not… they will be able to point you in the right direction and change course depending on what's required.  
Thanks for reading,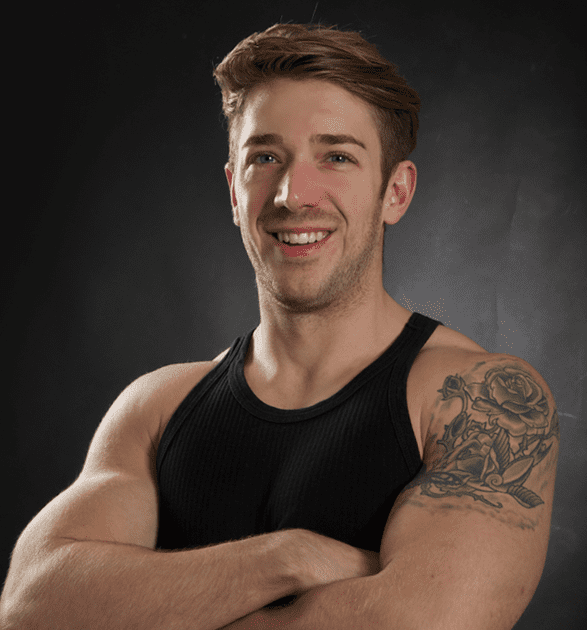 Nick 🙂