How To Follow A Keto Diet When You Have Limited Time To Cook…
13/03/2019
The Keto diet is great for fat loss because it cuts out most carbohydrates, which means that you eat less calories, which means you lose weight!
The trouble is like with most weight loss diets you have to spend time in the kitchen cooking and also spend time doing meal prep. For most people they're too busy and don't have the desire to cook, especially after a long day at work!
In this post i'm going to give you some tips and teach you How To Follow A Keto Diet When You Have Limited Time To Cook…
#1 Keto Breakfasts
For breakfast you could have things like scrambled eggs, which only take a couple of minutes to prepare, or boiled eggs, where you cook them in a large batch (lets say 6-10 in one go) and then that means you have 2-4 days worth of breakfasts ready to go! For example I like to boil up some eggs, and then I will heat them in the microwave for 60s in the morning and eat before my morning personal training sessions.
#2 Keto Snacks
There are so many low carb snacks to choose from and this is usually the easiest and tastiest part of the keto diet.
My favourite snacks are things like the Grenade Carb Killa bars, they're absolutely delicious and only contain around 14g of carbs (which you can easily fit into a keto plan – i'd recommend trying to stay under 30g of carbs per day when on a keto diet).
I'd recommend buying in a box of Carb Killa's – enough for the month, so that you can take them to work with you, and keep some in your car glove compartment box – as a snack on the way back from work, to stop you getting the munchies when you get home!
Other awesome snacks on a ketogenic diet include things like nuts: almonds, walnuts, brazil nuts, hazelnuts, pine nuts – pretty much all nuts! You can buy 30g snack packets at the supermarket, or service station on your commute to work.
I'd also recommend things like protein shakes, I particularly recommend Optimum Nutrition Gold Standard Whey protein because it tastes delicious and is made of high quality ingredients. Again the good thing about protein shakes is that they are really easy to prepare, just put your powder in a protein shaker the night before, and then take it to work with you and mix with 300ml of water when you want to drink it.
#3 Keto Lunches
You can either prepare your lunches at home and take to work, for example a chicken and bacon salad that you made the night before, or… you can buy keto foods on the go.
There are lots of low carb options at supermarkets and foods which you don't need to heat up or prepare. For example in places like Tesco and Sainsburys they do ready made chicken salads that you can pick up for £2-3 in a meal deal. You could have the salad with some nuts and a diet coke – to keep with the keto theme of high protein, high fat, low carbs.
#4 Keto Dinners
Something I love is cooking keto pizzas in bulk, storing them in the freezer and then cooking them in the oven after my evening sessions. They're really tasty and once you've done the initial cooking and prepped a few in advance at least you save yourself time during the week. No matter what you do on a diet there is always some time investment required (unless you can afford a personal chef! or pay to have your meals cooked and prepped).
Other easy to cook dinners are things like steak salads, all you have to do is fry a steak for 3-5 minutes and mix with a pre made bag of salad.
#5 Chef and Meal Prep Service
If you can afford to have a private chef or pay to have your meals cooked and prepped – Then why not?
If you're a high level business executive or athlete who can afford it and it frees up your time to either work more, train more, or spend more time on other areas of your life that you value… then it's a good return on investment. 
Keto alternatives…
Of course you don't have to follow the exact keto diet to get great results, there are lots of other alternatives, it's whatever suits you best and works for your lifestyle…
For lots of people a calorie controlled diet works really well, this is where you can eat any food(s) you like, as long as they fit within your daily calorie budget.
That said, If you have what it takes to take a slightly more extreme approach, look into the all meat diet plan (also known as the carnivore diet). Websites like BioHackersLab have great content around this subject.
Why not pick up my 28 Day Keto Challenge?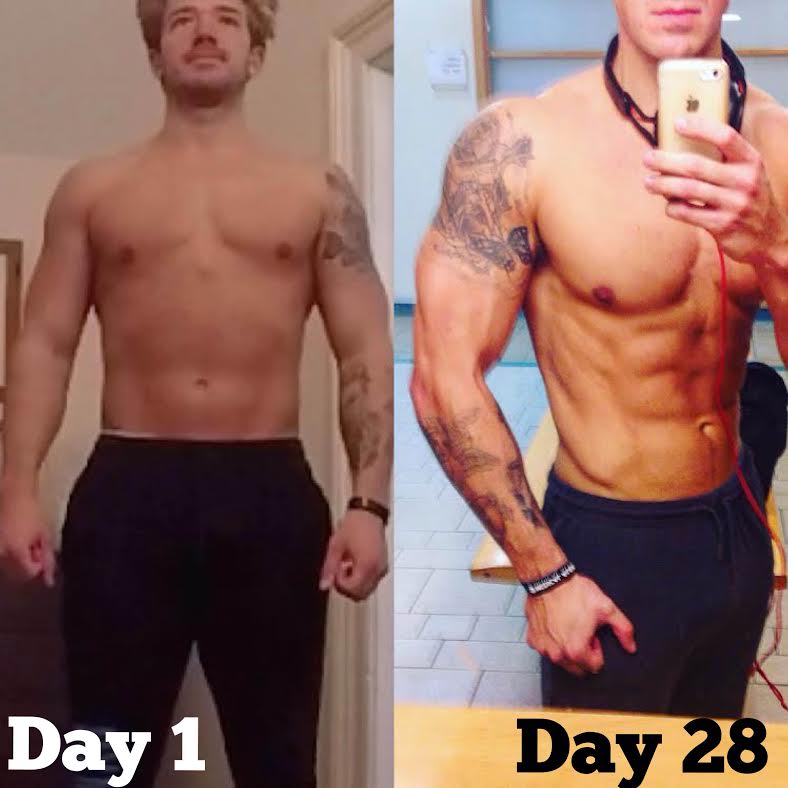 It's an e-book that tells you everything you need to know.
There's a diet plan to follow, where I give you a meal plan and 100 different foods to choose from so that you have plenty of variety, and flexibility but within a framework that gets results.
There's also an exercise plan in the e-book to help speed up your results, you can follow this plan either at home or at the gym (it's up to you!).
DON'T WORRY…
There's picture demonstrations and everything is laid out to you on a plate (pardon the pun). This is to make your life easier, and to save you hours and hours on the internet reading lots of misguided advice!
All you have to do is follow my instructions and watch the weight fall off!
For the keto meal plan it's just £10.99! That's less than a takeout!
To pick up your 28 Day Keto Challenge click the red button below…
Thanks for reading,
Nick 🙂