Don't Let Money Be an Obstacle: How to Get Fit on a Budget
26/05/2020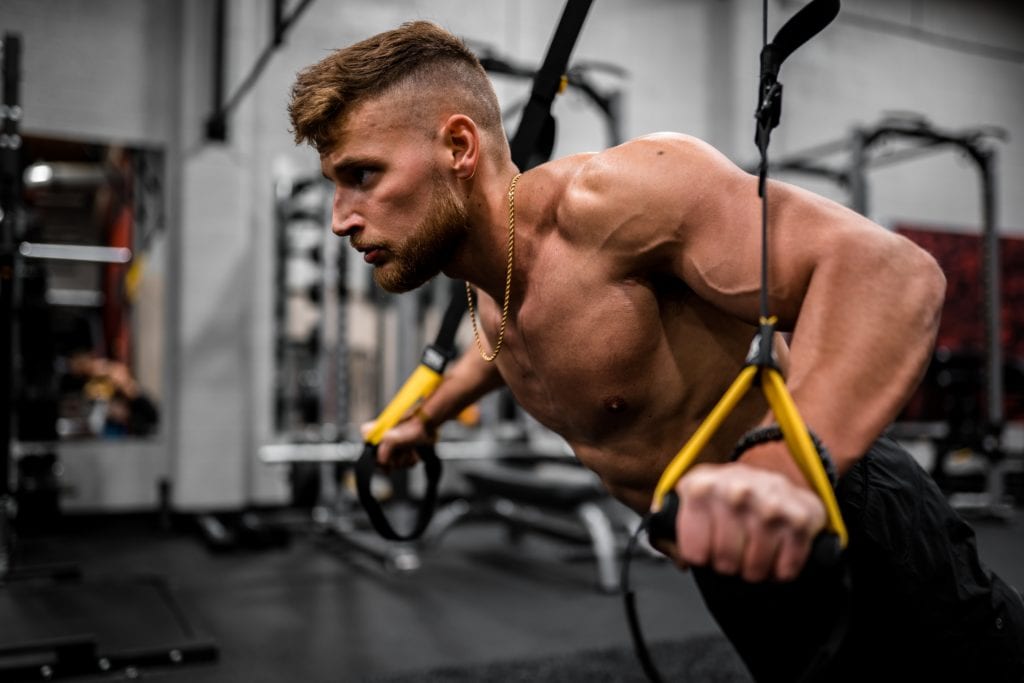 Many people want to get fit and stay healthy but struggle with the expenses that often come with it. Gym memberships can be pricey, especially if you don't use them enough, and healthy food and dietary supplements can put an extra strain on your pocket.
You shouldn't have to rob a bank to enjoy a healthy lifestyle, and the truth is that you don't have to. By making some smart choices, and putting in a little extra time and effort, you can eat healthily and get a wide range of exercise for very little expense. Don't let money be an obstacle to a healthier lifestyle; you can get fit on a budget.
Let the World be Your Gymnasium
Gym memberships are often the biggest regular expense that people associate with getting fit. These memberships can often be very expensive, and the cost will sometimes cover features and equipment that you don't intend to use.
The truth is, we live inside one big gymnasium. Gyms are successful because they are convenient, not because they hold the secret to a healthier lifestyle and physical fitness. You can run for miles and miles as soon as you step out of your front door if you want to. You can cycle, swim, and cross-train for free in the great outdoors. Just be prepared for changing weather, and have your route planned.
There are lots of activities that you can do in the great outdoors, some ideas include:
Running
Cycling
Swimming
Rock Climbing
Walking
Sports (football, tennis, cricket, rugby)
Kayaking 
Canoeing 
If you want to build muscle then you can do bodyweight exercises in a park, for example, you could do this circuit:
Bench dips x 15 reps
Bench step-ups x 20 each leg
Push-ups x 60s
Burpees x 20
Plank x 60s
Pull-ups x 10 reps
If you completed 3-5 rounds, you will get an effective muscle-building workout. The workout above targets all of the major muscles in your body: arms, chest, back, shoulders, thighs, and glutes. As well as building muscle, you will improve fitness and burn calories (which is crucial for weight loss).
BONUS WORKOUT: Here's an ab workout I did outdoors the other day:
You could do the above workout in a park or your back garden.
Make Savvy Savings on Supplements
Healthy food is often more expensive than pre-processed foods and is definitely worth the investment. If you are taking your fitness seriously, and perhaps trying to build muscle strength, then you will also need to supplements or specific foods to add to your diet, and these can be expensive.
By searching online for the best deals, using vouchers, and claiming a Muscle food discount code, for example, you can save a lot of money, and still get your body the supplements and proteins it needs to burn fat and help build muscle.
Supplements can play a crucial role when it comes to transforming your body shape and boosting your health and fitness, but don't go overboard…you don't need to spend hundreds on fancy supplements. The three ones that I would recommend are:
Whey protein (or vegan protein powder) – This will help you increase your protein intake to boost your strength and help your muscles recover in between workouts. The cost of a good quality protein shake is usually between £30-£50. 
Zinc & Magnesium – I would recommend picking up a tablet that contains both Zinc and Magnesium. Taking this will help your muscles recover and help you sleep at night (I recommend magnesium glycinate for a good night's sleep). The cost for this supplement is usually between £10-£15 for two months supply. 
Turmeric – is an effective anti-inflammatory which I recommend, especially if you are doing high-intensity training such as sprints, running, and weight training (CrossFit or bodybuilding). The cost for this supplement is usually between £15-£20.
Don't Fall into the Home Equipment Trap
Many people try to replace the gym experience by investing in equipment at home. It makes sense to have two or three pairs of dumbbells at home or some small simple equipment that helps you exercise, but don't start filling your home with 'exercise machines'.
Even if you can afford it and have a lot of space, these home exercise machines often end up collecting dust in a garage or at the back of a wardrobe and are not built to the same standards as professional gym equipment. The cheaper machines break quickly, and the more expensive ones never justify their price tag.
If you are going to buy some equipment for home and don't want to spend much, I would recommend:
Yoga Mat – so you can do core training and stretches 
Resistance Bands – try this free 8-week resistance band home workout plan
Spinlock Dumbells – you can train your entire body and build lean muscle
TRX Trainer – which you can attach to your door and workout your entire body
I get a lot of my personal training clients doing routines like the one below:
Reduce Your Food Bill
We all know that eating healthy can be expensive. It's very easy to spend £100+ on food, especially if you are living off organic food. That said, eating well doesn't have to be expensive, you can buy foods in bulk, and which are healthy…and don't break the bank.
For example, here is a list of affordable, high-quality foods to enhance your training performance and boost health:
Canned Tuna
Eggs
Porridge Oates 
Milk
Rice
Pasta
Bananas
Beans 
Potatoes 
Greek Yoghurt 
Living a healthier lifestyle, and having a fitter and healthier body, is one of the most positive changes you can make to your life. There are substantial psychological benefits to looking and feeling healthier, as well as the obvious physical ones. 
Don't let cashflow get in the way and start a healthier lifestyle for less with the help of this quick guide to getting fit on a budget.