How To Get More Personal Training Clients By Improving Your Professionalism
15/11/2019
If you want to charge a high rate for your personal training service, then you need to be professional.
I'm sorry, BUT you can't charge £50+ per hour if you're wearing a Gym Shark tracksuit and calling all of your clients 'mate' or 'buddy'! Nobody will take you seriously!
Here are 6 ways to improve professionalism and attract higher-paying clientele:
# 1 Uniform
Wear a smart and fresh looking tracksuit. Make sure to have your logo visible. If you want to stand out from most personal trainers, then take pride in your appearance – not only how your body looks, but also the clothes you wear and how you represent your brand.
Wear a matching tracksuit and tracksuit pants. I'd recommend buying 2-3 tracksuits to last each week, and I would also recommend purchasing some logo t-shirts and shorts for the summer months.
# 2 Professional Email Address
I mentioned this in my Instagram post the other day. Make sure you have a Profesional email address i.e., your name, then company followed by .co.uk e.g. my email is nick@lepfitness.co.uk
Having an email address such as johndoefitness@gmail.com is not professional, and it can be the subtle difference between somebody signing up with you or going elsewhere i.e., to somebody who's more professional!
Although subtle and small, these things can make a BIG difference!
#3 Body Language
Always hold yourself with good posture, smile, and present yourself in the best light at all times. Imagine you are meeting the Queen or somebody who you really admire.
People are going to be watching you at all times. Your body language says more than your actual words most of the time!
If you want to improve your body language, I'd recommend reading this book. I would also recommend watching successful people in interviews or when they do empowering talks. Good people to study are Barack Obama, Sheryl Sandberg, Winston Churchill, Martin Luther King Jr, and other successful leaders whom you may look up to.
#4 Speaking Professional Language
Don't call your clients 'mate' or 'buddy' – address each client by their name and be professional in your communication both on the gym floor and with outside contact text, Whatsapp, etc.
It's amazing how many personal trainers treat their clients like mates, and this is a BIG NO GO when it comes to trying to build a professional brand.
Use proper English and learn how to speak to people in a professional manner. If in doubt study somebody who does this very well and then learn from them!
#5 Professional Pics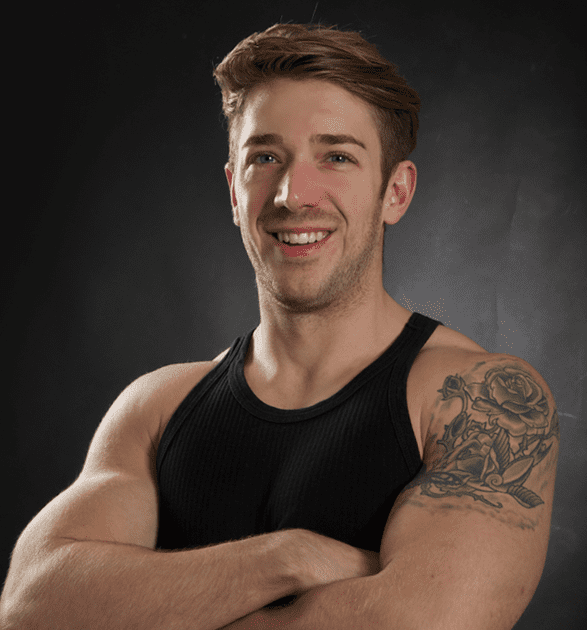 Get some professional pics of you and your business i.e., a headshot and some action shots of you training your clients.
Hire a photographer. It may cost you £300-£1,000, but you'll have a stockpile of professional images that will make you stand out from 99% of personal trainers online. You can then use these images on your website and social media to create a professional-looking brand.
#6 Grammar
Use impeccable grammar when you communicate with your clients. Always do a spell check with emails, articles you write, etc. My favourite tool is 'Grammarly,' which I run all of my content through to check for grammatical errors and make content improvements, etc.