How to keep your personal training business alive during COVID-19…
26/04/2020
How is your personal training business doing during COVID-19?
Are you still making money?
Or has business dried up like a raisin left in the sun?
How would you best describe your situation?
My business is dying, and I'm struggling to make a living.
Things have dried up, but I'm still earning enough money.
Business is booming, and I'm earning more money than ever.
If you said…
1 – I'm sorry to hear about your misfortune. But the good news is that there are other options to consider. You can turn this situation around. That's what this article is all about.
2 – Good job for adapting and hustling your way through this challenging period.
3 – Well done, you are probably in the top 1% of people. Please share your secrets with me?!?!
Nick! Why should we trust you? And read this article?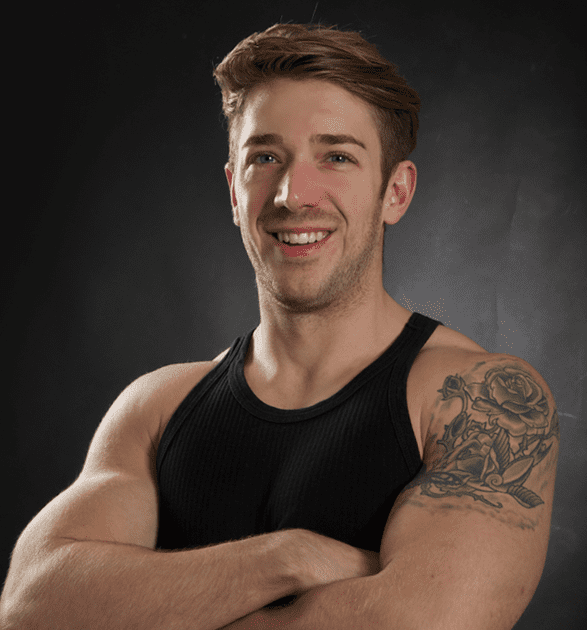 Hi, I'm Nick, a personal trainer in Sheffield. Five weeks ago, I was a successful PT, doing 35 sessions per week and had been for the past six years…
Then boom…
This thing called the Coronavirus pops up and forces me (amongst millions of others) to close my business.
WTF do I do now?
PANIC MODE.
I throw a hissy fit, panic, and lose a bunch of hair…
BUT then quickly realise that I have two choices…
Sink
Swim
I chose 2.
I quickly moved my business online, and although I'm doing fewer sessions (25 per week…instead of 35), I'm pretty pleased with how I've adapted…
I've also made up for lost income by selling ebooks and writing articles for health and fitness companies. So I'm pretty much in the same financial position I was before lockdown.
I want to share what I've done to help YOU.
Nick! Where's your proof?
I know you may be thinking this sounds too good to be true? Could I be making it up?
I promise you that I'm not.
Here's a testimonial video I put together last week of all my virtual personal training sessions…
Anyhow, let's dive into the solutions that are not only going to save your personal training business but allow it to thrive…
How to keep your personal training business alive during COVID-19
#1 Virtual Personal Training
Have you tried moving your sessions online?
I've spoken to lots of coaches over the last few months…
Some haven't done anything other than panic and blame the government/coronavirus. Others have adapted and successfully moved their PT business online.
Virtual training is your only option right now. Like it or not, it's going to be the best way to earn a living.
I was very skeptical at first…
I thought…
How the hell I'm I going to sell virtual PT?
It felt like a million steps backward compared to the service I was delivering before lockdown.
Before lockdown – clients were training in a private personal training studio. The studio… clean, fresh, with feel-good music playing in the background, a towel was given to clients each session, world-class equipment, and high-quality coaching.
After lockdown – clients training in their homes with ZERO equipment.
WTF! How am I going to make this work?
BUT it has worked. It's amazing what you can do.
How to sell virtual PT to your clients?
You've got to be optimistic about Virtual PT don't downplay it…big it up. Word it in a way that your customers can see the value in it…
Heres what I did:
I called up all of my clients. First of all, I checked in to listen to how each member was doing, how they were feeling, and any worries they had. I also asked if they had enough support for food, medications, etc.
Then I asked…
"How can I best support you during this time?"
I listened to what they said. I made notes for each client and then promised to deliver what they wanted and needed within the next few days.
Then I said…
"95% of clients are doing virtual online personal training, and it's working extremely well. Have you got any gym equipment at home?…"
If they said NO, I would say…
"No problem. There are hundreds of bodyweight exercises you can do. Also, if you'd like to buy some inexpensive but effective gym equipment, let me know… and I'll send you a link for some resistance bands. This will give you hundreds of additional exercises we can do. Does this sound good?"
Pretty much all clients said YES. So I sent them the link.
If the clients said YES I do have gym equipment at home, I made a note of what equipment they had and told them about all the stuff we can do via virtual training.
Once I established the equipment, I then said…
"How about we book in for a virtual training session? I know this is going to feel slightly different to your usual service, so I'd like to offer you a FREE session. You can then be the judge of whether it's going to be of value to you. Does this sound good? And if so, what day(s) and time(s) suits you over the next week?"
That was it.
I then had most of my clients move to Zoom sessions.
They have all loved it, and I've now been doing this for the last five weeks with ZERO clients drop off.
#2 Extra Support For Your Clients
You need to overdeliver more than ever if you want clients to come back to you once this lockdown period ends.
I'm not just talking about sending your clients a text message each week. You need to do much more.
All your clients should have plans to help them through this period. Whether that's a training program or a meal plan (or both), they need you more than ever. This is your chance to show your commitment to your clients.
IDEA: If you can afford it…why not buy all of your clients a pair of resistance bands (£15 each) and send them to their address? It may cost you £150-£300 but this gesture will go along way. It also creates an opportunity to book them in for virtual personal training.
You can then put together a resistance band workout video, upload it onto Youtube, and share it on your social media pages. Here's a resistance band video I recently put together…
Resistance Band Workout:
Once you've done the video, you can then send it to all clients and create a program for them to follow at home.
Alongside the above, you can also help clients by providing resources such as:
Book Recommendations – how about recommending some books on personal development to help support your client's mindset? Many of your clients will be struggling with their mental health. So share books to help such as The Chimp Paradox or Mindset by Carol Dweck.
Create a Lockdown Ebook – a PDF guide to help your clients with their fitness, diet, sleep, mindset, and anything that will help them during this time. You can then send it via email. This demonstrates how much you care about your clients.
Send Links To Articles – over the last five weeks I've sent tons of articles out to clients that. For example, I like this article intimacy versus isolation by Betterhelp because they go into depth on topics such as mental health and how to improve your mindset.
#3 Study, Learn & Grow
The likelihood is that you have more spare time?
99% of people do. So why not use your time to improve?
What about working on your business – reading books on marketing, sales, email marketing, content creation, copywriting, etc.?
Here are five books I highly recommend:
Write To Sell – The Ultimate Guide To Great Copywriting
The E-Myth
Book Yourself Solid
Dot.com Secrets
Change Maker
I would also recommend picking up my ebook, The Ultimate Guide To Building Your Personal Training Business. I cover everything you need to get a full diary of clients and earn a handsome living as a personal trainer.
Typically the ebook is £18.
However, I'm making it available for £9 (50% off) during the lockdown.
If you want a full diary of clients, swipe up your copy below, and I'll send it straight to your inbox.
*Satisfaction guaranteed or your money back.
#4 Write More Content
Now is a fantastic time to create killer content. Content that builds trust with your audience and eventually encourages them to buy from you.
You can use this time to write more blogs, articles, create videos, social media posts, etc.
Think about all the issues your clients and people are facing right now and then provide solutions.
Here are some posts I've written recently. Feel free to pinch ideas from these posts and put your own unique spin on them…
Ideas for content:
Mindset tips
Home workout routines
Mobility exercises
Stretches
Book recommendations
Quotes
Inspiring stories
Financial tips
Sleep tips
Diet tips
Relationship tips
#5 Find Creative Ways To Earn Money
COVID-19 is a time where you can be creative.
What about writing an ebook?
A couple of years ago, I wrote the 28 Day Keto Challenge, and it's since sold thousands of copies.
How about writing a fat loss ebook or a book on how to build your first 10lbs of muscle?
You can then sell your ebook online via your blog and social media channels.
How about selling:
Custom meal plans
Custom workout plans
Or you could explore new ventures such as:
Affiliate Marketing – MyProtein, amongst other supplement companies are worth researching. You get paid a commission for sales on products.
Investments – now is an excellent time to buy shares in companies. With the market being low, it's ideal for people who have the cash to buy shares in companies at a low price. I'd recommend reading the Dr. John DeMartini blog to find out more about how to do this.
Article Writing – why not reach out to health and fitness blogs and offer to write an article for them? You can charge between £40-£150 per post, depending on your skills and expertise. Since we've been in lockdown, I've written close to 30 articles for online companies – which has generated an additional £2.5k in extra income. Not bad, hey?
Link Inserts – if you have a successful fitness blog, you can get paid to insert links into your articles. Some personal trainers with high traffic blogs get between £10-£100 to add a single link. The amount paid will depend on their DA (read more about Domain Authority). Just be careful not to break the rules of Google; otherwise your site can get penalised.
Final Words…
Thanks for reading. I hope you enjoyed it?
Did I miss anything?
And have you got any specific questions or topics you'd like help with?
If so, please drop me a message below. I promise to get back to you ASAP.
Thanks again,
Nick Screeton (Founder of LEP Fitness)