How to kit out your own private personal training studio…
17/04/2019
If you're the type of personal trainer who's at full capacity, and working in a commercial gym you may already be considering setting up your own private personal training studio?
The advantages of this are ten fold, for one you can command a higher rate, most commercial gyms take at least 50% of your hard earned money!
Setting up your private personal training studio could be one of the best decisions you ever make. It will help you stand out from your competition, you'll be able to charge more, potentially hire staff, and expand your business (maybe you'll eventually own your own gym chain!) – the possibilities are endless. It really is a super exciting time for you!
If you've decided that you want your own PT studio that's awesome, and whilst it's extremely exciting, we also understand it can feel very overwhelming, for example choosing the location, figuring out your overheads, and choosing what equipment to buy! To name but a few of the potential stresses!
But rest assured that all of these things can be figured out, and the aim of this post is to help guide you with the equipment aspect, giving you some great ideas to kit out your PT studio without you needing to spend a fortune…
#1 Squat Rack
There are plenty of different squat racks available to suit your budget, for example you could spend £250 and get some squat stands, or spend a little more (£500) and get a quarter rack, which is great if you want a pull up bar to help your clients build their back and arms.
If you really want to impress you could buy a full squat rack, with safety bars, and pull up station – basically everything you need to train the entire body. For example you could do squats, rack deadlifts, pull ups, barbell curls, etc, etc!
If you want to maximise your squat rack…you could also buy a landline attachment (which fits neatly on the side), this will enable you to do lots of other exercises with your clients e.g. landmine shoulder press, landmine squat, curl, etc, etc – and it barely takes up any room, so it's good if you have limited space.
#2 Kettle Bells & Dumbells
Every PT studio needs Kettle Bells and Dumbbells! They are pretty much the bread and butter of most workout routines. Also, depending on your facility you may not have enough room for lots of machines, so you'd be better filling your space with equipment that serves multiple purposes.
With KB's and DB's you can literally do hundreds of different exercises – whereas with a leg press machine…you can only do one exercise…a leg press! If you're limited for space then be wise with the equipment you buy to get the most bang for your buck.
#3 Gym Accessories
Often machines and big pieces of gym equipment are expensive, there's a reason for this, it's because you are paying for the materials, production, and good quality. That said for the PT who's branching out to start their own PT business it's not always feasible to spend thousands of pounds on equipment, you have to be resourceful to begin with, and then as your business grows (which it will) you can invest more money on bigger equipment.
If you're on a limited budget you could therefore buy accessories like medicine balls, slam balls and a sandbag. You can do hundreds of exercises and buying them wont break the bank, you'll be looking at around a couple of hundred pounds instead of thousands.
The other option is to get the bigger/more expensive equipment straight aways via financing, lots of companies offer this, so you pay back monthly, spreading the cost over time.
Consistant Branding
Whilst choosing your equipment is important it's also imperative to be aware of how it will all look in your studio…
For example if you have lots of different gym brands, different colours, different quality of equipment, etc – it can negatively impact your service.
I believe it's good to have a consistent colour scheme where possible and to have top quality equipment making your gym look super professional. 
Want to build a successful personal training brand and earn over 80k a year?
If you said YES then you should check out my ebook – The Ultimate Guide To Building Your Personal Training Business – it's an amazing resource for fellow PT's.
I literally share all of my secrets, tips and business strategies – teaching you about branding, SEO, websites, advertising, cancellation policies (saving you thousands of pounds each year!), growing your business, making money from blogging, ebooks, etc, etc – it's 85 pages and it will drastically improve your PT business! Read more about the ebook here – I promise it will not disappoint!
Thanks for reading,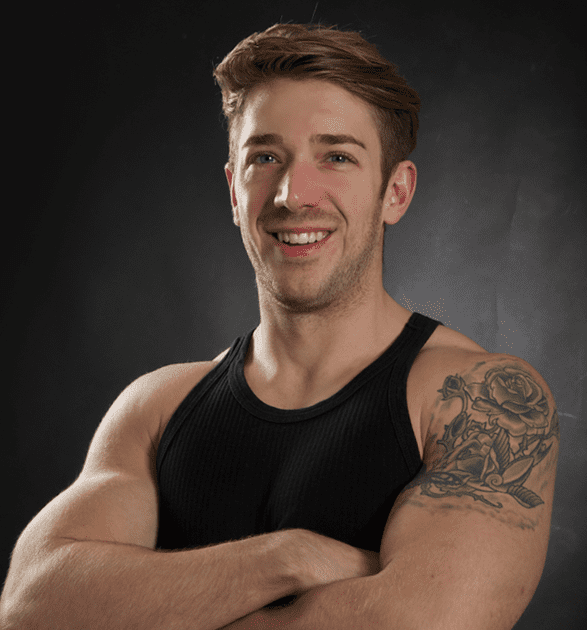 Nick 🙂
P.S. if you're a personal trainer who wants to learn more about the business side of running a PT business then why not check out my blog for personal trainers – there are over 50 FREE articles which can help you and your business. I'm also currently writing a book on 'How to Build Your Personal Training Business from Scratch' – which will be released end of May – so stay tuned!
About Nick…
Nick is a personal trainer based in Sheffield, UK. He has a wealth of experience in the fitness industry, completing over 10,000 x 1-1 personal training sessions. As well as having the knowledge, skill and experience to help people both mentally and physically, Nick is also an established writer – writing for fitness companies from around the world. Nick's aim is to help as many people as possible reach their full potential both physically and mentally and he does this by helping people face-to-face but also sharing his knowledge, insights and wisdom via his health and fitness blog
If you'd like to get in touch with Nick, for either private coaching, business help or fitness and health writing – then please feel free to contact him at: nick@lepfitness.co.uk