How To Lose 14lbs of Weight in Just 28 days…
22/05/2019
Is it really possible to lose 1 stone (6.3kg) in less than a month?
In short…
YES.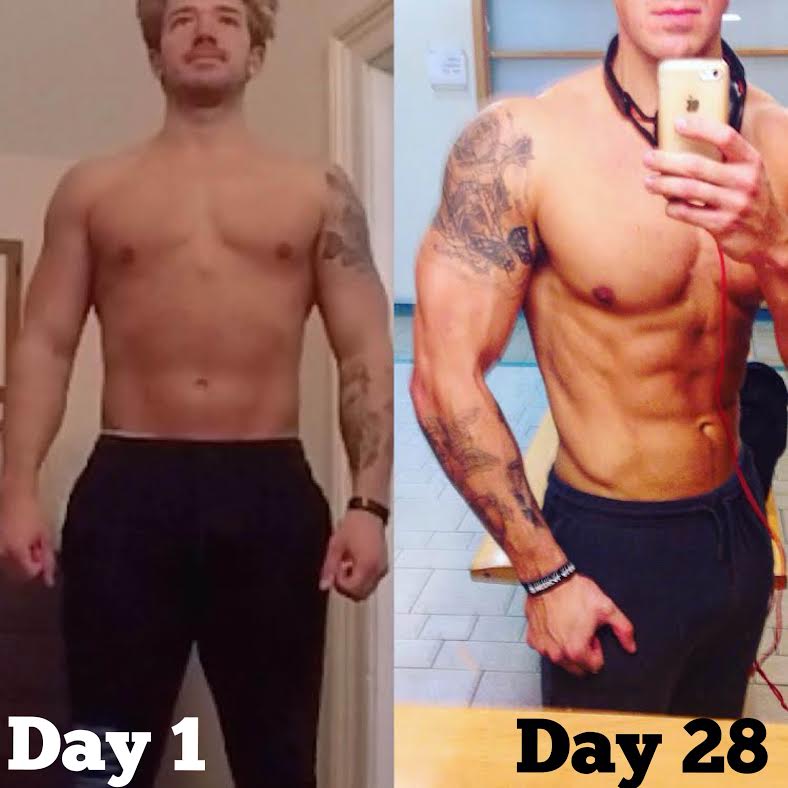 It's very possible, I'm not going to lie though… it wont be easy and you will have to go to more extreme measures. Whilst I'm not always a fan of extremes, I do think they serve a purpose, especially for those who need and want a dramatic weight loss.
Whilst I generally prefer more sustainable diets – which are done over a longer period of time, I do think that an intensive 4 week diet can be really beneficial for lots of people.
In this post I'm going to give you some tips, that if followed… will help you shed some serious weight over the next 28 days…
#1 10,000 Steps Per Day
The first thing that you are going to need to do is increase your daily output. For the next 28 days I want you to walk 10,000 steps everyday – 280,000 steps in total in 28 days! This equates to around 70 mins of walking per day and will see you burn between 250-350 calories each day.
The good thing about walking is that it's low impact, and doesn't take it out of the body in the same way as HIIT training or other high impact activities like running, playing sport, etc.
In order to track your daily steps I'd recommend buying a Fitbit or a watch with a pedometer built in it. You could also use your phone, the iPhone has a 'health app' which automatically tracks your steps.
#2 Weight Training
The other thing you're going to do is lift weights 4x per week for between 30-45 mins. If you don't know how to lift weights properly then hire a personal trainer – even just 4 one to one personal training sessions could give you the education and confidence you need. A good personal trainer will design a plan to suit your current level of fitness and give you exercises that suit your body shape and goals.
When you lift weights I'd recommend doing full body workouts, something like this:
Leg press 3 sets x 10-15 reps
Push ups 3 sets x 10-15 reps
Lunges 3 sets x 20 reps
Lateral pull down 3 sets x 10-15 reps
Seated hamstring curl 3 sets x 10-15 reps
Crunches 3 sets x 20-30 reps
The above is just an example of something I would do with one of my one to one personal training clients – it may not be suitable for you, and that's why it's best to hire a personal trainer.
#3 Keto Diet
Alongside the extra steps per day, and weight training program, the biggest (and most important!) is the diet! You need to create a calorie deficit, otherwise you wont lose weight more – read more about the science of fat loss here
One of the fastest ways to drop weight is to cut out carbs, because it's easier to create a calorie deficit as you are removing a food group, which means you're going to eat less overall calories. Carbs are also very easy to over eat, for example chocolate, sweets, pizza, pasta, etc – so it stops people from binging (which leads to weight gain).
I'd recommend following a keto diet for the next 28 days, this is where you consume lots of foods which are high in protein and fat. For example…
Chicken, turkey, steak, mince, eggs, protein shakes, protein bars, nuts, etc. Alongside these foods I'd also recommend eating lots of green vegetables: spinach, salad, green beans, broccoli, etc. Whilst green veg are super healthy – all veg is good, so don't be afraid to eat other vegetable choices too: peppers, onions, tomatoes, sweetcorn, etc
Ok, following a keto diet isn't particularly exciting, but it really does the job if results are your number one goal. You will suffer following a plan like this but you are guaranteed to get amazing results if you can sacrifice 4 weeks of solid commitment.
There are lots of blogs on my site which tell you how to successfully follow a keto diet, but if you want to save yourself time and want a system that gets results – then why not buy the 28 Day Keto Challenge which I offer…
WHAT'S IN THE 28 DAY KETO CHALLENGE?
A 28 Day Written Plan of action – A personal road map guaranteed to achieve success
A Ketogenic Diet Plan – A meal plan to help you shed layers of fat
7 Day Training Plan for the gym
7 Day Training Plan for at home (if you don't want to go to the gym)
Basically everything you need to know to shift some serious timber! whether you're a man, or woman, old, young, fit, or unfit this plan will get to work on exterminating stubborn body fat!
Usually the plan is £10.99, however I'm making it available on this post for only £7.49!
Swipe up your copy below and ill send it straight to your inbox so you can start losing weight tomorrow!
Thanks for reading,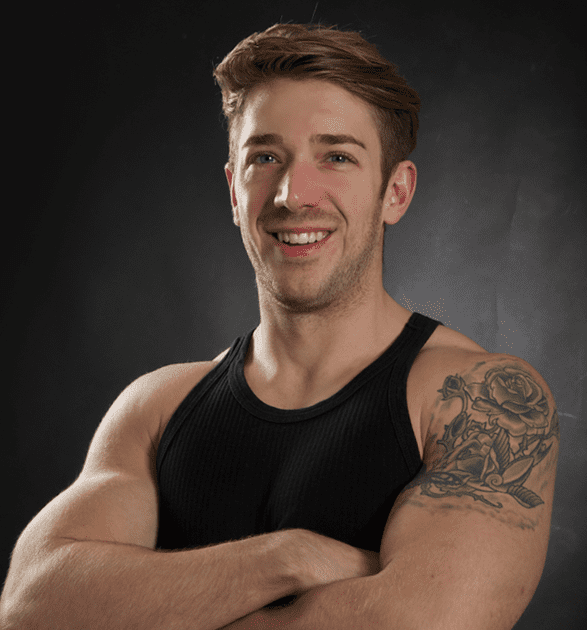 Nick 🙂