Importance of Fitness and Wellness for Women and Moms
28/08/2020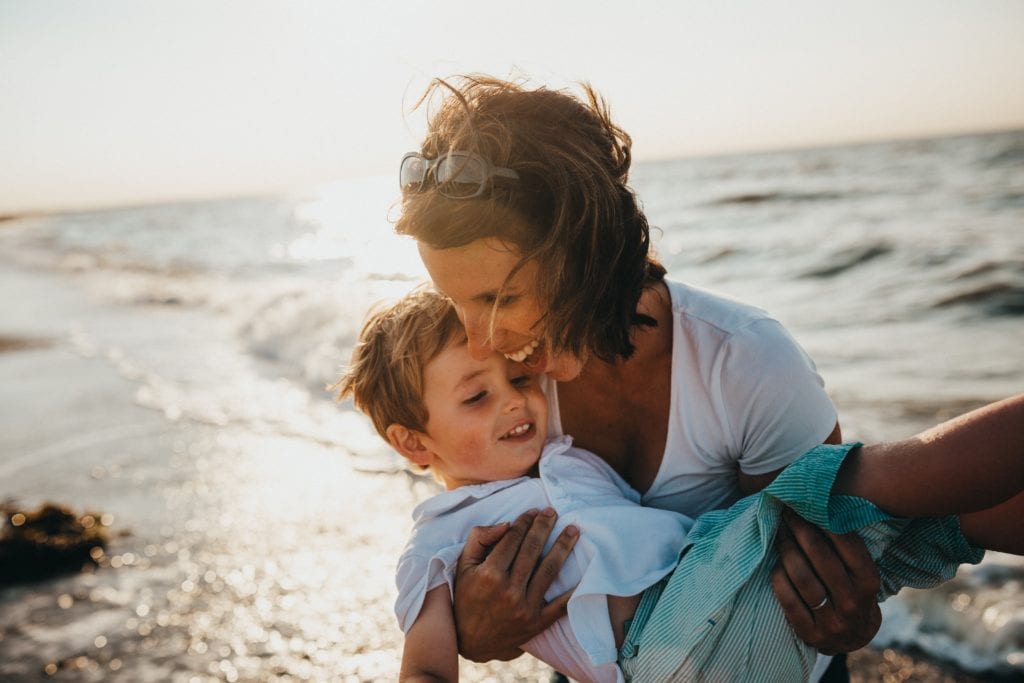 Fitness is an essential part of any health regime, and while you might associate the word with working out strenuously and regular trips to the gym, it doesn't have to be so.
You can include gym sessions in your fitness routine – indeed, we recommend you check out those local to you as you might benefit from the advice of a personal trainer – but a lot of your basic fitness can be home-based and straightforward.
For women – and especially for Moms – fitness needs to be kept on top of there's a lot of physical and mental strain in being a Mom as we're sure you know?
We found this great advice on women's fitness tips that includes some sensible and easy to achieve exercises and other fitness advice, and we'll talk about some of them below.
So, why is fitness so important for women and moms? When we mention fitness, you probably think of your physical condition. That's just one part of it. Looking good means feeling good, and you need to think about your mental fitness too.
By keeping fit physically, you can also work on your mental condition: looking good makes you feel good about yourself, and achieving your goals adds to that.
Let's look at a few of the tips that you can follow to improve your physical and mental health.
Start Small and Build Up
Many women make a mistake to set the bar too high in terms of what they want to achieve and, perhaps more problematic when they want to get there.
Let's say you've recently had a child and want to get back to your pre-pregnancy state. It's not going to happen in a few hours or a few days. It's going to take a good length of time and quite a bit of effort before you even start to see the difference.
This is one reason why many women who start a fitness routine become disillusioned and give up. Getting to your desired dress size may be your ultimate aim, but it's not the first step.
Start by setting yourself a goal that you know you can achieve, say in the first week. Your first goal could be to workout 3-4x over the next week. You could set yourself a step goal i.e., to walk 5,000 steps per day. Maybe a small weight loss goal, such as lose 1lb in the next seven days. Start small and build up over time.
After your first week, you'll start to feel better… you get to the end of the week, and you find you've lost a pound, if that was your aim you'd feel great – you've achieved something. If you have done better than your aim, then that is even better.
If you take small steps each week, can you imagine where you will get to in 3 months from now?
Imagine you lost 1lb a week for 12 weeks? 12lbs…That's a lot of weight loss.
Imagine you walked 5,000 steps per day for 12 weeks, that's 420,000 steps!
While your goals may take you time, if you keep winning each day and sticking to positive daily habits, you will reach your goal in time. As each week passes, you will gain confidence both mentally and physically.
Keep A Close Eye on Fitness, Nutrition and Wellness
Nutrition, fitness, and women's wellness is something we like to talk a lot about at Fit Healthy Momma because it is every bit as important as your workout and exercise. A well-balanced meal means you get the right nutrients, and we have plenty of advice for you to take on board.
It's not just what you eat that you need to think about, but when and how much. We recommend you talk to a nutritionist – or you can find plenty of information online about what to eat and how much – and we advise that you remember to eat something after every workout, run, or whatever exercise you are taking. Your body needs to replace what it's lost and regain the energy expended.
Regular meals are also important, so try not to snack throughout the day – tempting though it may be – and you'll find that a correct and balanced diet has you feeling a lot better in yourself.
Embrace the Outdoors
Did you know that it has been proven you will shed more calories running outdoors on a cold day than you will doing the same run indoors or at the gym?
It's just the way the body works! Run outdoors – it's also the best way to breathe in air and get your lungs working for you – or take a bike ride.
Or, you could go for a brisk walk, as all these help get your body working as it should. If you're not confident running on your own, find a Run Buddy and go together – it makes sense if you want to stay safe.
Hire An Expert
If you need extra motivation, expert advice and can afford it, why not hire a personal trainer? By investing money, you will be more likely to keep yourself accountable, and you will get faster results by hiring an expert that knows what they're talking about.
You could go and see your personal trainer face to face, or you could book in for some virtual personal training at home. I know lots of personal trainers train mums at home, with their children still in the room. It's practical, saves travel time, and all it requires is a good internet connection.
You don't need much equipment to workout from home. You could do some resistance band workouts and do bodyweight exercises such as planks, squats, push-ups, lunges, burpees, etc. If you have the money for a home gym or want more to work with, then you could buy some dumbbells and a bench. 
The above are just a few of the tips we came up with, and there are plenty more at the links we gave you. Remember to take it easy, to begin with, set goals that are achievable, and make sure you eat well. Our final word – sleep is important too, so when the day is done, make sure you get a good night's sleep to be ready for the next day.