Jan Loses 30lbs In 2 Months Training With LEP Fitness…
27/04/2018
"A Journey Of A Thousand Miles Begins With A Single Step"
Jan arrived at LEP Fitness in January 2020. He was frustrated with his poor level of fitness and unhappy with his body shape.
He was also fed up with always feeling tired and lacking in energy!
Enough was enough!
Now was the time to get fit and abolish the excess weight dragging him down both physically and emotionally.
It was time to start a new chapter for Jan, time to shed some weight and boost his morale with a new identity..
Jan Tried Personal Trainers Before LEP Fitness…
Jan had worked with personal trainers in the past and lost some weight, but struggled to keep it off. This was due to unsustainable dieting, combined with a busy work schedule, which involved lots of traveling.
Jan, like lots of people, was used to eating poor quality foods from service stations and fast food outlets. Combine this with very little daily activity, and you've got the perfect recipe for weight gain!
During Jan's initial consultation he said he wanted to lose two stone (28lbs) BUT that he was only in Sheffield for two months!
That meant he would need to lose 14lbs per month (3.5lbs per week!)
A tough task. But doable, I told him.
Understandably, Jan was skeptical about hiring another personal trainer, and whether he had enough time to lose two stone in just eight weeks.
"Nick, is this possible?" he asked.
"Do you think I can do it?"
"Is there enough time?"
"YES!" I said.
I assured him that it was possible, providing he followed the plan and did everything asked of him.
Rapid Results & an Ephinany Moment…
Within the first few weeks, Jan had already lost half a stone (8lbs). That was when the penny finally dropped. A light bulb went off in his head. You could see that it was the first time he believed his two stone weight loss goal was possible!
Fast forward eight weeks later, and Jan has lost 30lbs (2lbs more than what he was hoping for!).
He's also lost 15cm of his waist!
Jan Loses 30lbs In 2 Months Without Dieting – Here's How…
Jan trained with me 3x per week for 45 minutes and then went to the gym to train 2x per week. So over the eight weeks, he has completed 40 total workouts.
During Jan's LEP Fitness personal training sessions, we focused on weight training, sticking mainly to heavy compound lifts such as the bench press, row variations, chin-ups, and squats. These compound lifts recruit lots of muscle, which is crucial when it comes to transforming your body shape.
Here's a snippet of one of Jans personal training sessions:
Outside of our personal training sessions, Jan went to the gym, where he focused on a mixture of HIIT and LISS cardio. HIIT cardio stands for High-Intensity Interval Training, and LISS stands for Low-Intensity Steady State Cardio. Both are effective for improving fitness and burning fat. Jan used machines such as the stationary bike, cross trainer, and the treadmill to blitz extra body fat outside of his LEP personal training sessions.
Weight Loss Without Dieting
Unlike lots of personal trainers, I didn't restrict Jan to a diet. I didn't ban any foods, and I encouraged him to eat the foods he enjoyed!
I didn't make any changes to Jan's diet other than setting a calorie goal each day.
To begin with, Jan started on 2,000 calories a day, and each week I would make small changes to keep him losing weight, but prevent him from being hungry.
At times I lowered his calories, and at other times I increased them so that he could train hard and build muscle while simultaneously burning fat.
Throughout the process, Jan managed to lose weight week in week out and build muscle all over: chest, arms, upper back, and legs!
Jan also used the famous LEP Fitness recipe books to help him choose foods that he enjoyed and that were conducive towards losing weight.
If you'd like a copy of the LEP Recipe books (7 books and over 210 recipes to choose from!), you can pick them up for just £7! That's only £1 per book!
"I would Highly Recommend LEP Fitness To Anybody."
Here's what Jan had to say about his training experience with LEP Fitness…
Here's Jan's written testimonial…
"In just two months, not only have I lost two stone, drastically increased my strength and confidence, but I also feel so much better and fitter on a day to day basis!
I've achieved much more than I could have imagined! I felt nervous about getting a PT due to body confidence, but at the initial consultation, I felt at ease talking with Nick about where I was and what I wanted to achieve – since then, the results have been amazing!"
Online Personal Training Via Zoom
As of writing this article, we are currently on lockdown. It's the first day of lockdown here in the UK (24/3/2020), and we've been instructed to stay at home unless it's for essential items (food, medicine, etc.).
At this moment in time, all gyms are shut, and I've had to shut down the LEP Fitness private personal training studio, which is based in Sheffield.
Due to the enforced shut down, I'm currently working with clients via Zoom, an easy to use app that enables you to get in shape while on lockdown.
What is Zoom personal training?
Imagine a one to one personal training session, but instead of being face to face, you are using an app (a bit like Facetime!) and working out in the comfort of your own home.
Right now, It's your best bet at staying fit, both physically and mentally!
If you'd like to book in for a Zoom personal training session with me, please get in touch below. Your first session will be FREE! And I know you're going to love it!
Thanks for reading,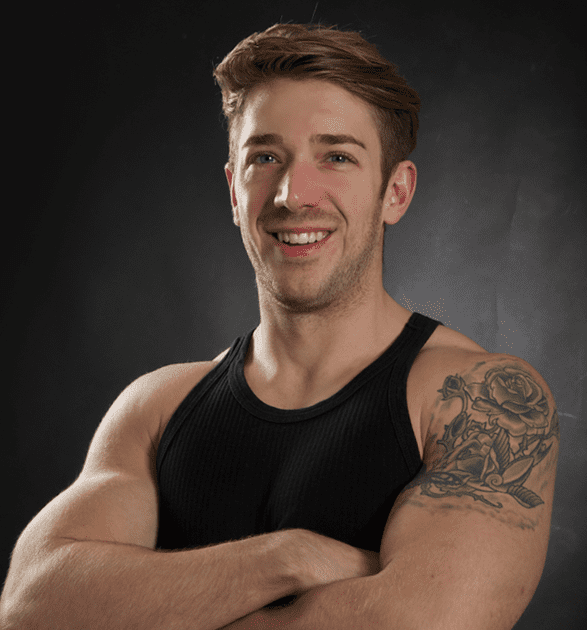 Nick Screeton (Founder of LEP Fitness)