Joe Wicks Is Being Hated On By Personal Trainers Right Now But Why?
29/03/2020
He's funny, good looking, has a friendly face, surfer hair, David Beckham like designer stubble, and 'most' people would say he's a very likable cheeky chappy…
Men want a body like his.
Women… don't mind staring at his lean body! Lol!
Introducing…
Joe Wicks, aka The Body Coach.
Who is Joe Wicks?
Joe is 33-years-old and from Epsom in Surrey. He's a famous British fitness coach with over 3.2 million followers on Instagram!
He's the modern-day Mr. Motivator, only much better looking and not as cheesy (sorry Mr. Motivator!)
790,000 households participated in Joe Wicks Live PE Lessons!
Last week Joe Wicks started his free live PE lessons to help children and families get/keep fit at home. This is due to all schools in the UK having been closed down due to the COVID-19 epidemic.
On Monday, Joe did his first 30-minute live fitness workout on Youtube, which went down an absolute storm! Families across the entire UK tuned in to watch his live fitness class…
790,000 households (according to The Independent) joined in to jump on the spot, squat, lunge, and do all sorts of unique bodyweight movements!
Joe got the nation's heart racing as he pranced about in a tight fitted gym top! His live workouts have caused a wave of feel-good endorphins surging around households up and down the country!
It's just what our nation needs at this moment in time. We all need exercise more than ever, not only for our physical health, BUT mental health too!
It's a genius idea from Joe because it's encouraging people to move, burn calories, blow off some steam, create a dopamine high, and it also creates a positive fitness community spirit for all of us in the UK!
Bitter Personal Trainers All Over The UK…
On Monday 23rd March, the nation eagerly awaited Boris Johnson's speech at 8.30 pm.
As soon as the 'nation speech' was announced earlier in the day, I think most people knew what was coming! It didn't take Albert Einstein to figure out that we were going into Lockdown!
Lockdown was inevitable, but it was put into action much sooner due to idiots (pardon the French!) still going on beaches in mass crowds and partying like it's 1999!
What on earth were you thinking? Have you not been watching the news?
Anyhow, I digress…
Boris closed all gyms down last Friday, and on Monday, shut down all non-essential businesses.
That meant personal trainers all over the UK had to shut up their gyms/personal training studios. Lots could go out of business! Due to not being able to train clients for at least the next three weeks!
Imagine then, waking up the next day, feeling depressed that you can no longer trade… and then seeing this good looking fellow (aka Joe Wicks) with long wavy hair and a million-dollar smile… doing jumping jacks, frog jumps and all sorts of weird movements… and getting millions of views!
It's a bit of a kick in the teeth, isn't it?
Joe's taken the heart of the nation, and it's inevitable that he'll be adding more money to his already impressive 14 million pound net worth!
Despite Joe Wicks stating this week that he will be donating everything he makes from PE live to the NHS – read more here He'll still be selling thousands of books and getting people signed up for his online personal training programs!
There are lots of envious personal trainers out there who can't stand Joe Wicks's…
But Why?
Joe Wicks Is Being Hated On By Personal Trainers Right Now But Why?
#1 Financial Jealousy
The first reason is jealousy!
As I said, Joe is going to profit when most personal trainers arent!
Despite Joe donating all profits to the NHS, he will be doing wonders for his reputation and will ultimately profit financially. Good intentions or not… personal trainers up and down the country are jealous because while they're struggling to pay the bills, this guy on TV doing bunny hops and burpees, and living in a million-pound house in Richmond is living the life of Riley!
#2 Faulty Training Methods
Most personal trainers will disregard Joe's Fitness training methods, claiming that they are not optimal, and some would even say they are DANGEROUS (for example, an obese person jumping on the spot could seriously damage their knees!).
Personal trainers will criticise Joe's core underlying core principles, such as:
HIIT Training
Joe claims HIIT training to be the best type of exercise for rapid fat loss! He believes 20-30 minute HIIT workouts are all you need…
Whereas lots of personal trainers would argue this not to be the case…
They would say longer workouts are needed, and a different style of training is more optimal, such as heavy resistance training.
The Naughty Step
Joe Wicks doesn't like weighing scales…he calls them "the naughty step"
He isn't a fan of taking bodyweight! Joe prefers to focus on your clothes fitting better, and how you look and feel.
However, most personal trainers would say that weighing clients is imperative and better than guessing.
Doesn't Count Calories Or Weigh Food
Joe has come under lots of scrutiny because some of his Lean in 15 meals are over 1,200 calories!
While lots of people will lose weight following his methods, if you overconsume calories… you won't… no matter what diet you follow! Read more about The Science Of Fat Loss here.
Joe is all about eating healthy, nutritious foods, such as his Fish finger sandwich – view more recipes here. He doesn't ask people to weigh food or use apps such as My Fitness Pal to track calories!
Most personal trainers would argue that calorie counting is the most accurate way to ensure weight loss.
There are lots of holes in Joe's methods, there's no doubt about it, and these holes are being exploited by personal trainers up and down the country.
#3 Marmite Personality
I've spoken to a bunch of LEP Fitness clients over the last month about Joe Wicks, and there are split opinions. Some of my clients love him and have been following his live PE workouts this week, BUT then other clients can't stand him!
Lots of people find Joe's personality infectious (pardon the corona pun). He's friendly, warm, endearing, funny, and likeable.
BUT others view him as irritating with a strong cockney accent and annoying voice!
What Is Good About Joe Wicks?
As a personal trainer myself and having completed over 11,000 x one to one personal training sessions, I must admit that I think there are lots of gaps to Joe Wicks's training methods…
BUT that said, I do really like the guy and what he's done and is continuing to do for our nation.
He's helped thousands of people to lose weight and get fit.
He's changed many more lives than any other personal trainer in the UK!
This deserves respect.
Every day he's getting hundreds of thousands of people up and moving.
Boosting mental and physical wellbeing when we need it the most…
After completing his live PE lessons, there's no doubt that the people who do it are going to feel better throughout the rest of their day!
Children will have more energy and be happier.
The parents who participate will be better able to cope with the stress and strains of home life.
People across the UK will be sleeping better, thanks to Joe, and waking up in the morning looking forward to his morning workouts.
Amazing, I say!
Stop hating, start appreciating!
To all of those personal trainers out there hating on Joe Wicks, I would encourage you to see him in a different light and appreciate what he's doing for our nation!
We can all learn a lot from Joe and his methods.
What makes him appealing to the everyday public is that he isn't your typical meathead personal trainer. lol.
Most personal trainers think looking muscular and ripped, wearing stringer vests, and showing off will attract clients…
When, in fact, it does the total opposite!
Joe doesn't show off, like most PT's. His ego is in check, and that's why so many of the nation connect with Joe.
They want to work out with him. They 'know, like, and trust' him.
Take note fellow PT's and apply some of these principles to your own business, instead of wasting energy on hating him!
I bet your business will grow tenfold!
What are your thoughts?
What are your thoughts about Joe Wicks?
Do you like him or not
Have you ever followed one of his workouts or bought a Joe Wicks program?
It would be great to get your opinion!
You can contact me here or message nick@lepfitness.co.uk.
Thanks for reading,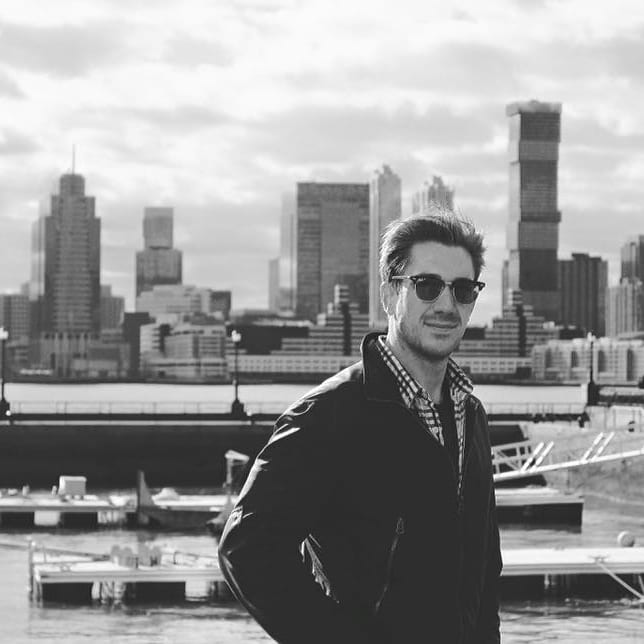 Nick Screeton (Founder Of LEP Fitness)