Mindset Hacks To Help You Achieve An Amazing Body Transformation…
09/09/2019
If you want to lose weight, drop a dress (or jean!) size, have firmer muscles, and build both inner, and outer confidence… then this post will 100% help, and has been written for you!
Before diving in to some serious life changing knowledge bombs, let's look at what's needed to achieve an amazing body transformation…
The 3 biggest problems you face (and in no particular order) are…
#1 Creating A Calorie Deficit – consuming less overall calories in order to lose weight.
#2 Exercising – making time for exercise, 3-5x per week, and doing specific exercise(s) that give you the most bang for your buck! For weight loss… it's weight training and cardio.
#3 Mindset & Habits – arguably the biggest factor that STOPS people from achieving their weight loss/body shape goals.
My Experience And Why I Can Help…
For those who've never worked with me, or who've never read any of my health and fitness blogs (there are over 900 FREE articles on my site by the way!)… I'd like to quickly introduce myself…
Hi, I'm Nick, and…
I've been helping my clients at LEP Fitness to solve the above problems for the last 7.5 years! I'd say the thing(s) which I'm best at… are 'motivating and inspiring' people to achieve goals they didn't think were possible.
I work on improving the body (exercise and nutrition), BUT also… developing the mind – helping clients to improve their self esteem. I help people to develop life changing habits – which then ultimately leads to an amazing physical transformation.
Once you work on, and improve your inner confidence/self esteem, and develop positive daily habits…anything is possible. BUT don't just take my word for it… check out the hundreds of testimonials on my site.
Get The Mind Right And The Body Will Follow…
It all starts with improving the mind, and building positive habits, then the other stuff (exercise and diet) becomes far easier, and more sustainable.
In this post, I thought I'd share some incredibly valuable Mindset Hacks To Help You Achieve An Amazing Body Transformation – these tips have helped my clients, and will certainly help you too…
#1 Understand The Power Of The Mind
The mind is INCREDIBLY POWERFUL and is responsible for everything: from your memory, actions, habits, behaviours, beliefs, you name it!
When you drive to work, you often don't even think about it…it's automatic. When you eat a takeout every Friday, it's a habit, because you've been doing it for the last 5 years…it goes without being questioned. These are just a couple of examples, BUT most of the time, we repeat what we do each week…and therefore get EXACTLY THE SAME RESULTS. We need to change our beliefs, habits, and behaviours, in order to GET A BETTER RESULT.
In order to change the mind, we first have to understand it. One thing I advise my clients to do, is to spend time reading and listening to resources that will educate them on improving their mindset.
I'm a HUGE fan of books, and some of my favourite books, and ones which will help you to develop a bullet proof mindset are…
Think & Grow Rich – Napoleon Hill
Mindset – Carol Dweck
Change Your Thoughts Change Your Life – Wayne Dyer
The Power Of Now – Eckhart Tolle
The Chimp Paradox – Dr Steve Peters
I would recommend picking up the books mentioned above, and spending 10-20 mins each day reading a chapter. The more you develop your mind, the better your physical results – trust me it works! Also, if you don't like reading, then listen to an audiobook instead – all of the books above can be downloaded.
#2 Private Mentoring
The second tip, and one of the most valuable things that's helped me to improve myself as a person, and grow my personal training business… is to reach out and hire a private mentor.
Hiring an expert, somebody who's been there, done that…and got the t-shirt! Is KEY. You want somebody to guide you, and give you direction, somebody that knows where you want to end up, and how to get there, BUT somebody who also knows how to reverse engineer, to where you are now, and provide a step by step road map.
Your journey could take some time. I find that most people need at least 6 months, BUT for some people it takes years.
My Experience Of Hiring Mentors
I can vouch for private mentoring, I've helped hundreds of people transform both their mind and body shape – it works!
I've also been helped by mentors myself…
In 2016 I hired a life coach and did 30 sessions
In 2018 I hired a business/life coach and did 15 sessions
I've also hired personal trainers in the past, the best in the country, in order to learn as much as I can, so that I can help myself and my clients.
I've figured out that I've spent close to £80,000 on my own education (university, coaching courses, private mentors, books, etc) – it's been worth every penny! I would strongly encourage you to hire an expert, whether that's a personal trainer, life coach, business mentor – or all 3! Whatever you are looking to develop, invest in some expertise and somebody who can guide you, and take you to your destination far more quickly, than going it alone!
One of my biggest regrets is NOT HIRING A MENTOR SOONER – I was too stubborn, BUT as soon as I hired my first coach…I knew instantly (after the first session!) that this was going to be the best investment I ever made! And it was!
Putting It All Together…
I can guarantee that if you spend 10-20 mins per day studying the mind, reading the books I've recommend, and at the same time hire a private personal trainer, or coach – and you do this CONSISTENTLY for the next 3-6 months… you will see a MASSIVE CHANGE to the following areas of your life…
Self Esteem 
Confidence 
Body Shape
Health
Fitness
Mental & Physical Well-Being 
Work Life
Home Life
Relationships
Mood
Energy
Here's to your future progress!
Thank you so much for reading, if this post helped please drop me a message! I would love to hear from you.
Also, If you'd like to work with me privately, and experience all of the benefits in this post, then again.. please get in touch today. Let's get started on your life changing transformational journey…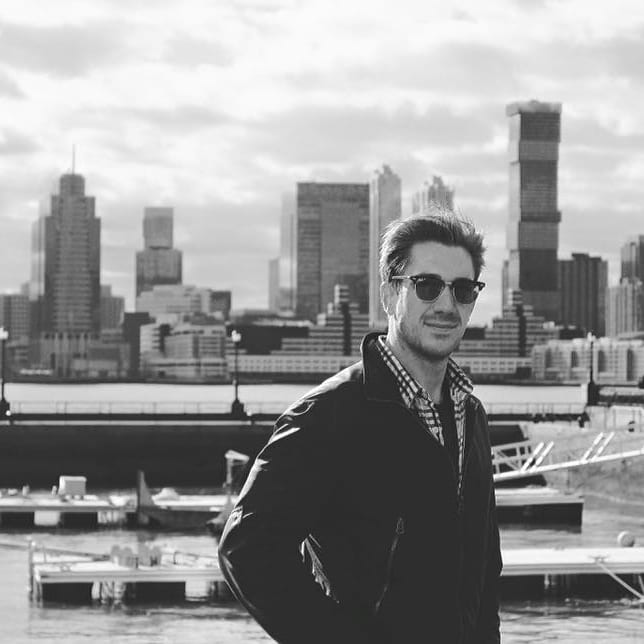 Nick 🙂