Pregnancy And The Keto Diet
14/06/2020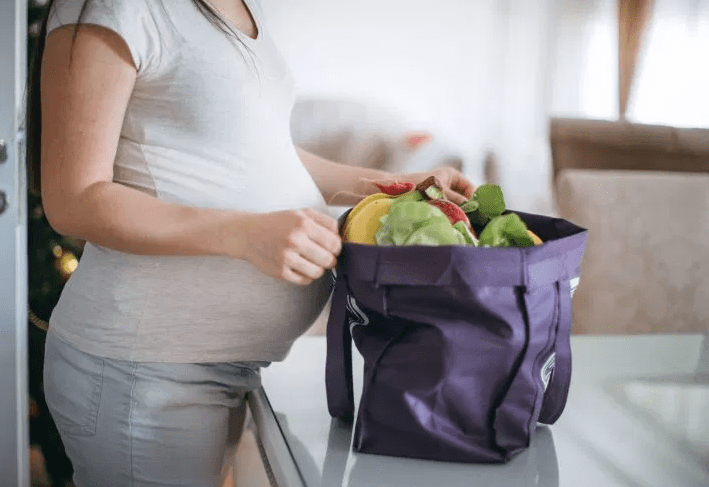 Pregnancy is an extremely challenging time for most women. As your bump grows, your body is placed under more and more stress. It's common to experience the following issues:
Lower back pain
Hip problems
Upper back tightness
Joint aches and pains
Shortness of breath
Food cravings
Mood swings
Hormonal imbalances
Consuming a healthy diet is vital because it gives the mother energy and gives strength and proper nourishment to the baby.
But what about the keto diet…and is it safe during pregnancy?
That's what we're going to look at in this post…
WHAT IS A KETO DIET?
A ketogenic diet typically requires you to consume 70% of your daily calories from fat, 25% from protein, and just 5% from carbohydrates. A Keto diet requires you to eliminate nearly all carbs, including fruits, whole grains, and some vegetables.
Most people tend to go on a keto diet to lose weight. So it's not ideal when pregnant. If anything, you want to eat more during pregnancy to support the growth of your baby. It has been estimated that a pregnant woman needs 300 extra calories /day.
WHY YOU SHOULD AVOID THE KETO DIET WHEN PREGNANT…
According to the research of Dr. G. Thomas Ruiz, a Keto diet is not safe for pregnant women and can do severe damage.
As far as pregnant women are concerned, cutting out carbohydrates is not a good idea because as a pregnant woman, you need more energy as you are not only eating for yourself, but your baby.
When you remove carbs, your energy levels will crash, which could harm both you and your baby.
Some research has been carried out on pregnant mice that were kept on a ketogenic diet. The results were shocking as the mice experienced numerous problems with the baby, including slower growth, smaller heart, brain, and spine. It was also observed that there were behavioral changes in postnatal life.
How to eat instead…
Rather than following an extreme diet such as a keto meal plan, or the 5:2 diet, instead, it's best to eat a mixture of protein, carbs, and fats. Eating high-quality foods high in nutrients is sensible. There's no one size fits all approach, and it's best to seek professional help from your doctor or a qualified nutritionist.
Alongside a balanced diet, you can also exercise, again it's best to get some advice from a qualified fitness professional.
Many women also take prenatal vitamins, which we're going to talk about in the next section…
WHAT ARE PRENATAL VITAMINS, AND WHY ARE THEY ESSENTIAL?
Warning: Before taking supplements, please seek your doctor's advice first.
Supplements that contain daily vitamins and minerals that a pregnant woman needs before and during pregnancy are prenatal vitamins.
Most nutrients come from the foods that you eat and consume, but consuming prenatal vitamins also play a pivotal part in the process. Folic acid is one of the most important prenatal vitamins to take during pregnancy.
Your nurses, doctors, healthcare workers, midwife, etc. will also recommend other vital prenatal vitamins with folic acid and vitamins such as iron. Iron helps the body make the blood to supply oxygen to the fetus. Iron also prevents anemia, a state in which blood has a lower number of healthy red cells.
Lots of doctors also recommend Calcium and Vitamin D as well as folic acid and iron. These vitamins help and promote the development of the baby's teeth and bones. You may also look for vitamin C, A, E, zinc, and iodine.
Pregnant women should be cautious about their diet. Taking extra dosage and non-recommended nutrients and vitamins could negatively impact you and your baby.
WHICH PRENATAL VITAMINS ARE BEST? WHEN SHOULD ONE START TAKING PRENATAL VITAMINS?
Your body can have some deficiencies that you are not aware of. A doctor's consultation will reveal these deficiencies, and prenatal vitamins will help your body achieve adequate vitamins. Several brands manufacture prenatal vitamins. You need to choose what is best for you and also look for you and your requirements.
Author:
Samantha Kaylee is the Head of Digital Marketing at Dissertation Assistance – A platform trusted by students for its best quality write-ups. Samantha has an excellent reputation and lots of experience in the health and fitness industry. She shares her thoughts and opinions in her online articles.