Setting Your Personal Health & Fitness Goals For 2016…
07/01/2016
Step By Step…
With the New Year well underway, you might already be struggling to achieve the 'get fit and healthy' resolution you made on January 1st – but don't worry, you're not alone. Keeping up the enthusiasm and momentum of getting in shape can be hard, which is why it's essential to set personal health and fitness goals that will put you to the test but will also allow you to reap the rewards and make you feel better in the long run – so here's how to do it…
Set Manageable Targets 
When it comes to sticking to your goals, the most important thing to do is to set manageable targets. If you're overweight, for instance, and want to lose four stone, don't just write 'lose four stone' on a piece of paper and stick it in the draw! Instead, set yourself a smaller, more realistic weekly target (perhaps of two to three pounds) and see if you can drop that amount pretty much every week. If you were to lose 2 lbs per week for 28 weeks you'd have lost your 4 stone. Breaking things down into stages will make things seem more manageable and stop you from giving up a week or two down the line.
Similarly, if you want to run a 10k this year or a half marathon, it's no good pulling on your trainers and trying to run that distance straight away – particularly if you've not done any exercise in a long time. Do so and you'll probably find you get 1km down the road and feel like packing it all in. Instead, take it a kilometre at a time, gradually building up your distance over numerous months. There are many fitness tracking devices such as pedometers and Fitbits that'll monitor your steps and distance with ease so you can keep tabs on your improvement.
Don't Deprive Yourself
Deprive yourself of foods that you like and you'll probably find that at some point you'll fall off the wagon, BIG time – you know like eating one chocolate finger then thinking that (you already broke your diet!) it won't matter if you eat an entire packet of fingers, then 4hrs later you binge on a box of cheese & crackers, half a chocolate cake and, well…. a small village! We've all been there, but the trick is to not deprive yourself of what you fancy but to eat everything in moderation. A few chocolate buttons won't make you pile on the pounds, but throw five packets down your neck and there's going to be consequences.  
Be Practical By Investing In Health Insurance
As well as deciding how much weight you want to lose and how many calories you want to eat,  if you can, set yourself the goal of investing in some health insurance. Insurance brokers such as Howdengroup.co.uk, can help find a policy to suit your needs and this could potentially save you a lot of money in the long run – especially if you have a sudden health scare and need to be treated privately.
Moreover, if you're lucky enough to have a personalised benefits package at work, it might be worth tailoring it so that you're covered for accidents and emergencies. Sure, insurance can all seem like 'ifs' and 'buts' when you're filling in the paperwork, it's a useful thing to have, especially when life can change in an instant – you need to be prepared.
Make It Fun
The important thing to remember when setting your Personal Health & Fitness Goals For 2016 is that your journey should be fun. If you don't like spending hours at the gym surrounded by Lycra-clad exercise enthusiasts, don't! Instead, arrange to go for a nice, country walk with your loved one's or do other activities that make you smile. Playing the game Twister – apart from being extremely fun, can burn up to 200 calories in just 30 minutes! Playing active computer games like on the Nintendo Wii – Tennis & Boxing can burn 125 calories in just 15 minutes". Working out really doesn't have to be boring.
This article was written by Patrick Vernon.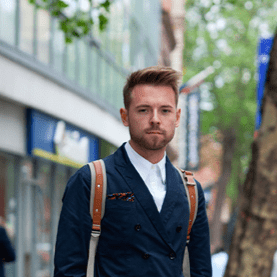 If you would like to write a guest post for LEP Fitness please Contact Nick