How Students Can Save 'Loads' Of Money & Get In 'Great Shape'…
12/11/2014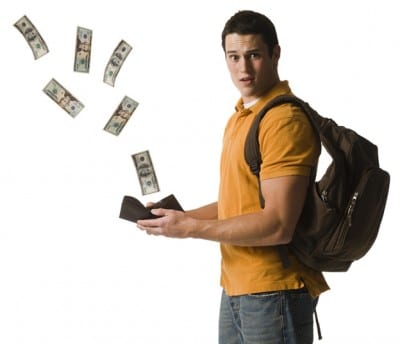 This time 2 years ago I was a student at Sheffield Hallam University. I lived off £25 per week, which was a struggle… putting it mildly!
I had always taken pride in my gym training and although finances were far from ideal, I still managed to get into the best shape of my life.
If you're a student, who wants to dramatically improve body composition and save money, then this article is written especially for you.
My Transformation…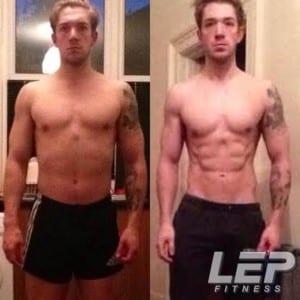 I want to share with you a few secrets and methods that I used to get in shape on a student budget.
How To Halve Your Food Bills…
It's no new discovery that Protein is key to your transformation. You need between 1g-1.5g protein per pound of body-weight per day to maintain and build muscle, that's if your looking to improve body composition.
Let's say you weigh 70kg/155lbs, that's a minimum of 155g protein per day. The best way to get this amount would be to eat whole protein sources. We all know that diet is absolute key when it comes to transforming your body.
We also know that getting in shape and buying quality foods can be expensive. This makes it hard to get the protein you need to enhance body composition.
9 of the Cheapest Sources of Protein…
Canned Tuna. 40g protein/can. Buy tuna in spring water or brine.
Whole Eggs. 7g protein/egg.
Whey. 1 scoop ON whey is 24g protein/30g serving.
Ground Beef. 25g protein/100g. Buy 80% ground beef and rinse the fat if lean beef is too expensive.
Milk. 30g protein/litre milk.
Frozen Chicken Breast. 25g protein/100g.
Cottage Cheese. 12g protein/100g.
Ground Turkey. 25g protein/100g.
Canned Mackerel. 23g protein/100g.
Save on Gym Memberships…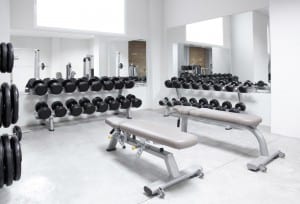 High end Gyms like Virgin, David Lloyd, etc can burn a hole in your pocket when you're a student. I remember paying 50 pounds per month for my gym membership (that was 2 weeks budget!). What I did and my advice to you would be to join a low cost gym such as Pure Gym (around 10 pounds per month), or join your University gym if you have one. Even University gyms can cost more money than a low budget gym, so take 5 minutes to research your local area. The 5 minute time investment you make could save you between £100-£200 pounds per year, not bad for a 5 minute investment.
The other option would be to do workouts at home with affordable gym equipment. For example you could try this 8 Week Resistance Training Program – resistance bands are usually less than £20 and you can do lots of exercises such as:
There are also lots of body weight exercises you can do…
Or you could purchase a TRX trainer and workout in your student digs…
There are plenty of options and ways to get fit that don't break the bank, some other ideas include:
Running
Walking
Playing sport
Bootcamp classes
Youtube workouts
Yoga
I'd also recommend checking out my 8 Week Transformation Program…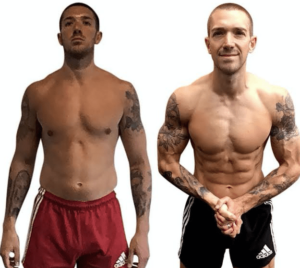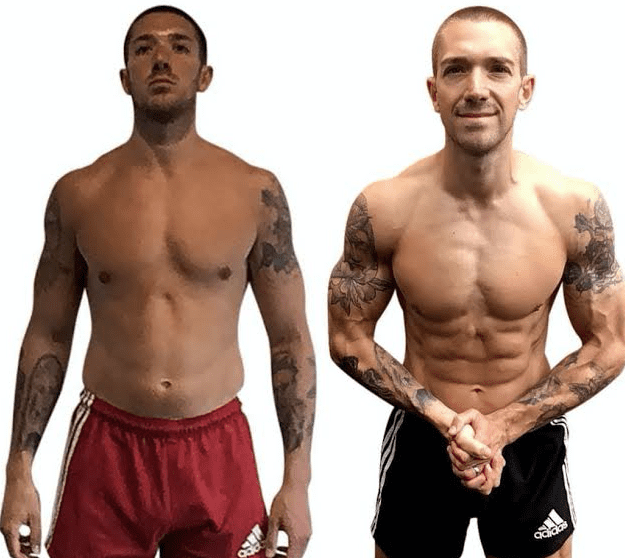 Read the full story of how I went from 20% body fat to 8% body fat in less than 60 days.
Nights Out & Clothes Do Not Improve Body Composition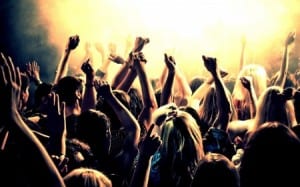 Going out and socialising is a big part of student life, it's fun and so it should be. Many students (me included), spend money on designer clothes and nights out. Now there's nothing wrong with this but if your looking to really improve the way you look, and want more confidence, and have a budget then it may be time to shift your prioritise slightly.
A night out could buy you a weeks worth of food, a new pair of shoes could buy you 3 months gym membership. As a student it's about making small changes that give you more bang for your buck! + When your healthy, eat well and train you will
Sleep better
Feel better
Look better
Have more focus (more focus = better grades)
Free Help At Your Fingertips…
The internet can provide you with pretty much any info you require with the click of a button. Use the internet to your advantage, to gain insight, and to save money on personal trainers.
You should be trying to improve your knowledge, so you can reap the maximum benefits from your training. Paying for a good personal trainer may could cost between 40-£80 pounds per hour. I would always advise learning from an expert, and here's a few ways you can do that on a budget:
Group Personal Training : sign up with a few friends, this could cut your cost by 75%
Tune into expert advice on Youtube. If your unsure of who to listen to please e-mail me your training goals and I will point you in the right direction.
Fitness Apps: great way to track calories, store information and learn. My Fitness Pal is a fantastic app to use for diet logging and calorie tracking.
Read : there are plenty of free resources available online. Again, if you are unsure of where to find this free info please get in touch and I will help.
It Really Works…
Last year I had 8 student clients who worked with me. They all had tight budgets, and hectic work schedules. However, they all shared one thing in common and that was the desire to transform and look for solutions instead of problems. We applied the tips from this article into an action plan and tailored it towards each student, depending on their goals, budget and time frame. If your looking for more specific guidance, then a Custom Meal Plan could be the best solution. Also, if you send me proof that you are a student (Picture : Student ID) then I will give you a 30% discount on a Custom Meal Plan.
Thanks, Good Luck! & Please let me know how you get on.

Nick Screeton – LEP