The 3 best gym facilities in Sheffield…
19/04/2019
If you live in Sheffield and are wanting to improve your health, fitness, and body shape then there are some great gym facilities available to you!
There are plenty of gyms in Sheffield which offer great facilities/equipment and at a budget to suit (from low cost to more expensive).
In this post I'm going to share with you the The 3 best gym facilities in Sheffield, I'm sure at least one of them will meet your needs…
Virgin Active
Probably the most expensive gym in Sheffield (if you know of any others then please comment below!) the price for a monthly membership is around £50 although you may at certain times of the year be able to get a better rate. Also, lots of teachers and a bunch of business employees around Sheffield get a staff discount – so check whether your entitled to this as it can help you save the pennies.
The gym itself is excellent, it's spacious, and light, with the main gym floor being on the second story – it's gorgeous on a summers day. There's also lots of equipment, especially cardio machines like treadmills, fitness bikes, cross trainers, and rowing machines. It's a brilliant gym for fitness classes (3 big studios) and ideal for families, as there's a creche facility and swimming pool.
The weights section is a good size (not the biggest) but still acceptable. If you're into your weight training you may be better off in a bodybuilding gym like Ultra Flex Gym or Iron Athlete Gym which are both based in Rotherham.
But if you're the average gym goer who likes a nice, pleasant environment to train, and likes high service quality then I'd recommend Virgin Active, at Broadfield Park.
PureGym
The new Pure Gym in Millhouses is a brand new facility with top of the range gym equipment to suit all fitness levels. Whether you're new to working out, or have been working out for years this facility offers a full range of equipment to help you get in shape. 
The other highly appealing benefit is the price, you can get a membership that only costs between £10-£15 per month (that's an absolute bargain!).
The only downside is that budget gyms like Pure Gym do tend to attract lots of people (because of the low price!) meaning that the gym can get very busy!
Added bonus: I also like the fact that it's near Costa Coffee (who doesn't like a pre workout caffeine hit?!?!) And also opposite Sainsburys making it perfect for those who want to coincide their gym routine with food shopping. For example you could blast out a HIIT session in the gym and then pop to Sainsburys afterwards for a chicken salad.
LEP Fitness
If you're looking for personal training in Sheffield then I'd highly recommend LEP Fitness – I started LEP Fitness nearly 7 years ago, and during that time I've completed over 10,000 x 1-1 personal training sessions.
LEP has gone from strength to strength over the years – I started out with a few rusty old Kettlebells and worked at Endcliffe Park, and now I have my own private personal training studio which is frickin awesome and contains all of the best gym equipment: rowing machine, ski machine, dumbbells, battle rope, medicine ball, bench, squat rack, barbells, step box, boxing pads, you name it!
If you're looking to get in shape and want some 1-1 coaching then get in touch it will be the best investment you make – but don't just take my word for it, check out the hundreds of testimonials on my website.
Other Areas To Consider…
Testimonials & Reviews – one of the best ways to pick a gym to suit your needs is to look for online reviews and testimonials. You can look at Google business reviews, Facebook, and customer reviews on websites.
Health & Safety – many gyms don't meet health and safety standards, mainly private gyms, warehouse facilities, etc. Many gym-goers have been injured due to training in an unsafe environment. If you've suffered a gym injury, I recommend contacting Tylers Solicitors to see if you are eligible to claim some compensation.
Try Before You Buy – before signing up to a 12-month membership, why not pick up a free day pass? It's worth testing the gym to ensure it's up to your standards and serves your needs.
Personal Training Standards – if you want to hire a personal trainer in a commercial gym, make sure the personal trainers are fully qualified and have a proven track record of results. Lots of personal trainers are under qualified and not insured. Make sure to do your research if this is your main reason for joining a gym. Most PT's will also offer a free trial session before you have to sign up to a block of sessions.
Thanks for reading,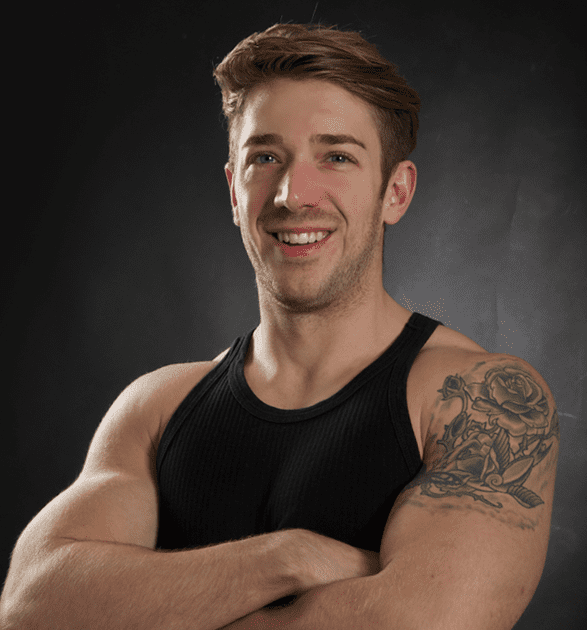 Nick 🙂
About Nick
Nick Screeton is a Sheffield based personal trainer who helps people get both physically fit and mentally strong. Not only does Nick help people lose weight, build muscle and get fit, but he also works on developing each clients mindset – helping members to develop confidence and improve self esteem. As well as completing over 10,000 x 1-1 coaching sessions, Nick also has a wealth of experience in psychology and life coaching and he's always continuing to invest money back into himself and the business to provide the best level of service to his LEP Fitness clients.