The 4 Biggest Things Most Personal Trainers Struggle With…
04/09/2019
I've been in the personal training industry for the last 10 years, and have ran my own personal training business 'LEP Fitness' – for the last 7 years.
I've been through lots of my own business struggles (especially in my first 3 years!) BUT… thankfully I've overcome all of the obstacles in my way, and want to help fellow personal trainers from falling into the same pitfalls that I fell into!
Just recently I've started a new business on my fitness blog, and Instagram, called ptbusinesstips my aim is to help as many personal trainers as possible to improve their businesses.
I'm mainly focusing on new personal trainers (1-3 years in the fitness industry) helping them to avoid common mistakes, BUT more importantly… teaching coaches how to build a kick ass personal training business – one that gets you lots of clients and earns you an amazing living.
The 4 Biggest Things Most Personal Trainers Struggle With…
1. Getting Enough Clients
For most starting out in their personal training career…the aim is to get a packed out diary – and to be fully booked up! Most personal trainers need between 8-15 clients (training 2-3x per week) to have a full diary.
It's super important to have strategies in place and ways to attract new clients to your business. Great ways to get clients are things such as…
Building Relationships – especially on the gym floor. Say "hello" to people everyday, start conversations, and build deeper relationships over time, remember previous conversations you've had with each person: their favourite football team, spouses name, children's name(s), where they work, etc – this takes time but is key.
Write Content Directed Towards Your Target Market – first of all make-sure you know your target audience – in my case I'm writing this post for personal trainers (who are 1-3 years into their personal training career) – it's a very specific target market. The same needs to apply for you, e.g. if your target market is women who want to lose weight, then write content that helps them to solve their problem(s) i.e. free recipes, fat loss workout tips, etc. With content, aim to produce at least 3-5 new pieces per week.
For more helpful tips on getting new clients, check out this post – How To Get 5 New Personal Training Clients Over The Next Month – I share some really useful tips, that if applied… will get you more clients over the next 30 days.
2. Keeping Clients
Lots of personal trainers keep a client for a few months BUT then they leave. You want to keep your clients longer (at least 6 months!).
TIP: Sell your clients longer term goals, rather than quick 6-12 week transformations (unless you want to be one of those quick 'Transformation Coaches'!) If you do your job well… clients will stay with you for a much longer period.
12 of my clients who train at LEP Fitness, have been training with me for 5+ years. Most of these clients only train with me once per week, BUT want to keep working with me because they love the service, and I keep them accountable to their goals. This means that just over a third of my sessions are taken care of each week from long standing loyal customers.
3. Money Management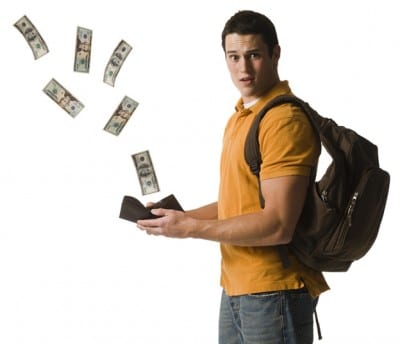 So many trainers struggle with this, living month to month, or in some cases day to day! Make sure you offer blocks of sessions (minimum sign up of 12 – ideally you want 24+). DO NOT OFFER PAY AS YOU GO SESSIONS (capitals intentional! lol) – they are not the way to build a business. Also, try and save 10-20% of your income for rainy days. I'd recommend reading the book Rich Dad Poor Dad – for amazing advice on money management.
4. Lost Revenue
Clients cancelling! This can be a real pain in the ass, and cost you thousands in lost revenue each year!
Last year I had 110 cancellations with my business LEP Fitness (approx £7,500 in missed sessions) – BUT thankfully I have a cancellation policy in place – which meant I didn't miss out on that income. A cancellation policy is key – message me privately if you'd like me to help you with a cancellation policy for your PT business.
Thanks for reading,
Nick 🙂
Do You Want more help growing your PT business?
Want to help more people and make more money?
Then why not pick up my ebook – it's 85 pages, full of knowledge: marketing tips, SEO, building a website which attracts clients, cancellation policies (saving you thousands every year!), how to convert 90% of your consultations into paying clients, how to make money from online personal training, blogging and ebooks.
Basically everything you need to know – I share everything I've learned since starting my own PT business LEP Fitness 7 years ago.
To pick up your copy of the ebook – click here – I'm extremely confident that this will be the best investment you make for your personal training business to date!