The Ultimate Guide To Building Your Personal Training Business
27/06/2019
Are you struggling to build your personal training business?
Are you finding it difficult to get new clients?
Want to grow your PT business, help tons more people, and make way more money?
If you said YES to any of the above, then please read on because I can 100% help you.
About Me
Before you read further, I want to assure you that you've come to the right place.
First of all, thank you for taking the time to visit my website, and for landing on this page – I can assure you that it will be worth your time.
My name is Nick, and I run a personal training business based in Sheffield called LEP Fitness. I've been running the business for almost 7 years, and it's grown enormously over that time frame.
I know what it's like to start a business from scratch, it's tough, and it can be very stressful. When I started out as a personal trainer back in 2012, I had no money and had zero clue how to run a business.
All I had was an idea, plenty of determination, an old pop up gazebo, and some old rusty dumbbells!
At first, I struggled to build my personal training business, it took me a good couple of years to see any progress because I made plenty of mistakes and had zero business experience!
BUT fast forward 7 years… and my business has grown exponentially. I have completed over 10,000 x 1-1 personal training sessions, and have made over 80k per year for the last 4 years – all thanks to personal training and studying the art of business.
I also now work from my private studio, which was built earlier this year…
I know what it takes to build a successful personal training business from scratch and want to help you to do the same.
If you want further validation and proof of my personal training work, please visit the testimonials on my site – there are over 100 testimonials.
The Ultimate Guide To Building Your Personal Training Business…
About 6 months ago, I decided that I wanted to write a book, sharing what I have learned over the last 7 years. The question I asked myself was this…
"Knowing what I know now, how can I help other personal trainers out there wanting to grow their business?
And that inspired me to write a book, basically…sharing all of my tips and secrets.
What's In The Book?
I wrote down all of the topics that I wanted to cover and then dedicated a full chapter to each subject. Here's a list of the chapters in the book and a summary of what you will learn…
About Nick
Brief intro – about myself and proof that I can help you build your personal training business.
My Story
How I set up LEP Fitness, my background story, and reason(s) for getting into the fitness industry.
Why Are You A Personal Trainer?
Getting clear on why you are in the fitness industry (very important) so that you can build a successful business.
Business Ambitions
Setting goals for your business, planning for success, and writing an inspiring mission statement to drive your business forward.
Business Logo
The importance of branding and why you need a company logo.
Uniform
Standing out from the crowd and looking professional. Tips on how to build a high-quality brand image.
Location
The best place to do your personal training sessions – based on your current starting point.
Insurance
Yes, boring, I know! But you must be insured – tips on the legalities of personal training.
Qualifications
Again, boring! But you must be qualified to give out advice.
Becoming A Stand Out Personal Trainer
How to stand out from the crowd. The PT industry is an extremely saturated market, and lots of PT's don't make it past year 1! In this chapter, I teach you how to stand out and how to become a highly successful personal trainer.
Personal Development
Why you need to work on yourself. "Your business grows as you grow" – tips for personal development. This will help you stand out from the crowd and attract more customers.
Looking After Yourself Physically
Why you need to practice what you preach.
Books
Over 25 book recommendations for personal trainers – mainly business books and personal development material to help you.
Podcasts
Podcast recommendations to help you become a better coach and grow your business.
Audiobooks
Over 20 audiobook recommendations.
Mentors
Why hiring a coach is the best decision you can make. Tips, advice, and how it's helped me grow my own business and why it will help you do the same.
Sales & Marketing
All businesses rely on sales and marketing – if you don't get this right…your business fails. How to make sales and market your personal training business.
Picking Up Clients (Without Spending Money)
How to get customers when you have no money to spend on advertising.
Marketing Your Personal Training Business
How to get people talking about you and interested in your services.
Website
What you need on your website. Tips and tricks to turn your site into one that converts people into paying customers.
Brand Consistency
Building a professional brand that stands out and looks the part across all platforms.
The Best Platforms To Grow Your Business
How to share your message across different platforms and build an audience that pays for your services.
Blog
Why blogging is key to improving your web rankings and attracting customers.
Facebook
How Facebook can help you get more customers.
Instagram
Using Instagram to build your brand and generate more leads.
Creating Great Content
60 free content ideas (which you can steel!) to help you build an audience and attract more paying customers.
E-mail Marketing
Why it's important and how to create successful e-mail marketing campaigns.
Google Adwords
Benefits of paid Google Adwords and how it can help attract more visitors to your site.
SEO (Search Engine Optimisation)
How to rank highly on Google so that you get more website visitors.
Running An Efficient Business
How to manage the day to day of your personal training business.
Consultation
One of the most essential parts of the sales process – how to get it right so that you convert 80-90% of your customer consultations into paying clients.
Consultation Questions
The questions I use in my consultations which give me a 90% conversion rate. I share the exact method I use to generate paying customers.
Cancellation Policy
The importance of having a cancellation policy in place – which will save you thousands of pounds each year in lost earnings.
The Fairness Policy
The exact cancellation policy I use with my customers – you can copy the e-mail I send to clients and use it for your own business. This will save you thousands of pounds each year!
Payment Methods
I discuss the different payment methods (cash, card, online, Paypal, etc) and the pros and cons to each.
Pricing Strategies
Pay as you go training, blocks of sessions, standing orders, direct debits – and the pros and cons of each. Lots of valuable knowledge shared in this section.
Invoicing Your Customers
How to invoice customers and keep track of payments.
Business Management
Managing money and statistics. Recording profit and loss, sales data, and keeping a strict eye on your business numbers.
Client Management
How to manage client data – getting organised and running an efficient business.
Support Outside Of Sessions
The importance of regular contact with clients.
Using Technology To Enhance Your Personal Training Business
A bunch of free apps that you can use to market your PT business, make it look more professional, generate more customers, save you time, and show off your 'before and after' pictures.
Expanding your Business
How to take your business to the next level once you get fully booked up.
Moving Into Your PT Studio
The pros and cons of having your own PT studio and when you should make the move.
Hiring Another Personal Trainer
How to grow your business, help more people, and increase turnover with an extra personal trainer.
E-books
Benefits of creating e-books and how to create a passive income stream to increase your earnings. I share plenty of tips about how to make extra money alongside your PT business through digital products.
Blog Opportunities
How to make money from your blog – links, guest posting, and advertising.
Group Personal Training
How to make more money via a group training set up. Increase your hourly rate with more people per session.
Online Personal Training
How to use online personal training to increase overall income alongside your personal training business. Pros and cons of this system and what to av.
Want to read these chapters in more detail?
If you are 100% serious about building up a successful personal training business and want to make a good living (30k-80k per year), then I would strongly encourage you to pick up The Ultimate Guide To Building Your Personal Training Business e-book.
The book is now available to purchase right here right now!
As of next month, the book will be £25 – however, as an introductory off, I'm making the book available on this post for just £18 !
That's an absolute bargain for what you get. I wish I had access to this book when I started as a PT – it would have saved me hundreds of hours of my time, thousands of pounds in client cancellations, and prevented many stressful months worrying about finances, and trying to figure out ways to get clients!
For just £18 (less than a large Domino's Pizza!), you can save yourself hours of stress and sleepless nights! You will have the tools to be able to take your personal training business to the next level. I can assure you that it will be one of the best investments you make to date.
Don't miss out on the discounted offer and swipe up your copy today…
FAQ's
Who's the book for?
This book is ideal for beginner personal trainers i.e., those who have just qualified. It's also perfect for those of you who have been in the industry for less than 5 years. If you want to get a full diary of paying clients, then this book will help. Also, if you are already at full capacity and don't know how to expand further… then there's an entire section of the book dedicated to expanding your business.
I'm new to the industry is this book to advanced for me?
Absolutely not, whether you are a beginner just starting out or somebody who's been in the industry for 5 years – there's lots of information that will help you.
Is it a big book i.e how many pages are in it?
The book is 85 pages long and just over 20,000 words.
I already have an established PT business, will I learn anything new?
I'm confident you will. You may be an established personal trainer BUT are struggling to take the next step or are overworked and stressed. In this book, I'll share tips for improving the quality of your life and improving the efficiency of your PT business.
How long will it take me to get results?
Like anything in life, it depends on how quickly you implement and take action. If you put in the work, you will be able to benefit immediately. Even just reading the book will educate, inspire, and give you plenty of ideas.
Once I've bought the book, how long does it take to arrive in my inbox?
Typically you will get the book sent to you within 2 hours. BUT at the very latest 24 hours.
Ready to grow your personal training business?
Thanks for reading,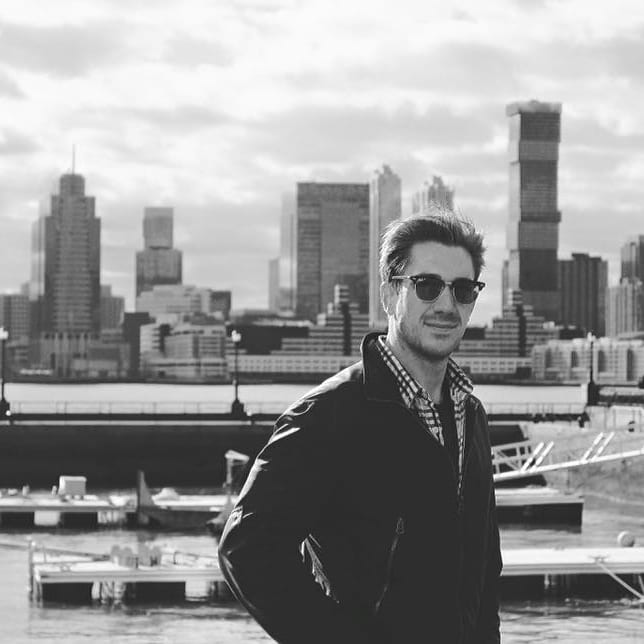 Nick 🙂