Top 40 Personal Trainers in the UK
22/06/2020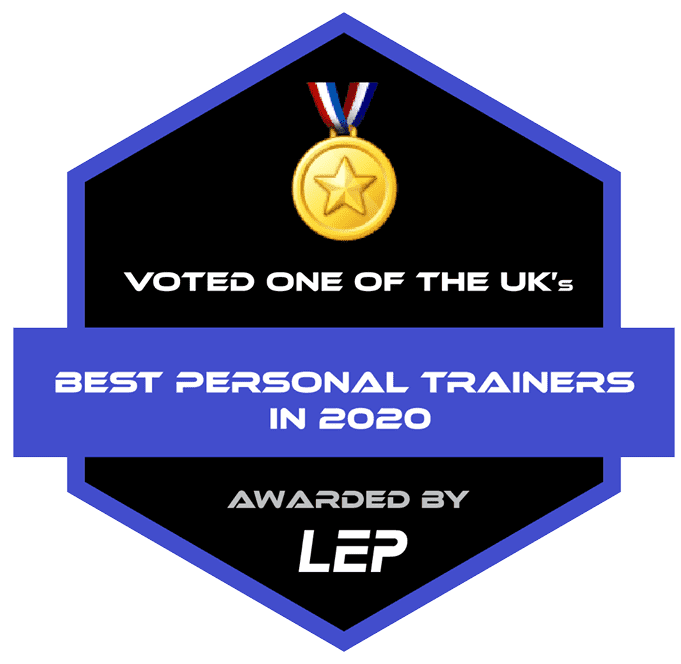 If you live in the United Kingdom and want to choose from the Top 40 Personal Trainers in the UK this post has been written for you.
I've chosen the best personal trainers from all over the country. The top 40 personal trainers have been selected based on the following factors:
Results – before and after pictures
Success Stories with clients
Testimonials – reviews on the website
Reviews – Google & Facebook reviews
Reputation – being well thought of in the fitness industry
Content – excellent social media and fitness blog
Media – featuring in newspapers, articles, magazines, etc
Facility – private gym, top of the range equipment, etc
P.S. The numbers on the award page aren't in ranking order, but instead have been awarded to the best PT from each major city.
So without further ado, let's look at the…
Top 40 Personal Trainers in the UK
#1 Team Breakthrough – Bath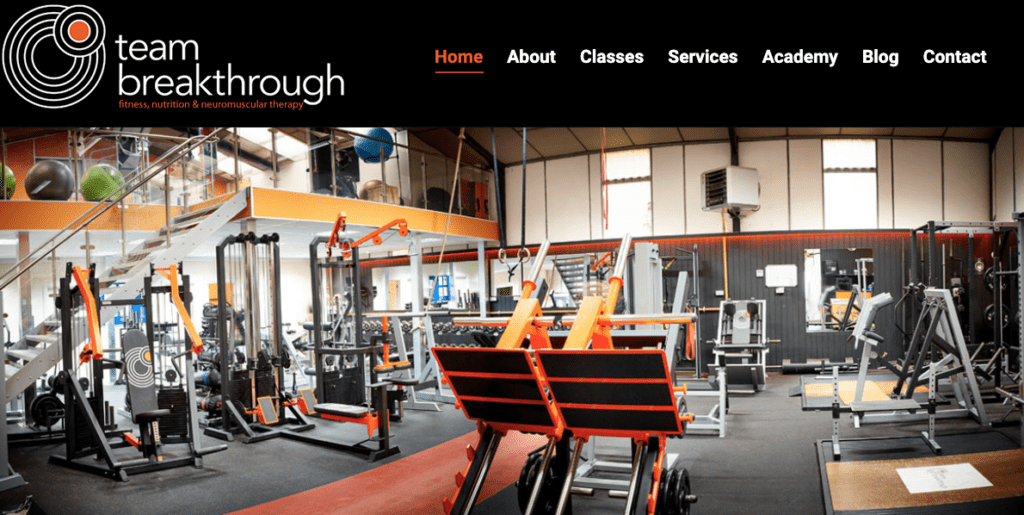 If you live in Bath and want to workout in a supportive and friendly gym environment, then you'll want to check out Team Breakthrough. They have a team of dedicated trainers and over ten different fitness classes to choose from.
#2 Body Revolution – Bradford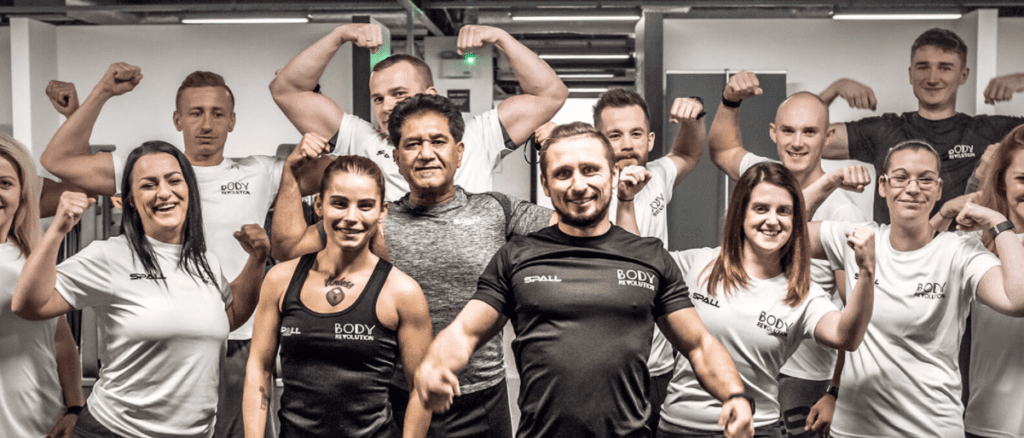 Head coach Mike has learned from the best coaches in the fitness industry, such as the world-famous strength coach Charles Poliquin (aka Strength Sensei). Body Revolution has made the top 40 list because of their impressive results, which can be found here. They are based in Bradford.
#3 Morgan Fitness – Belfast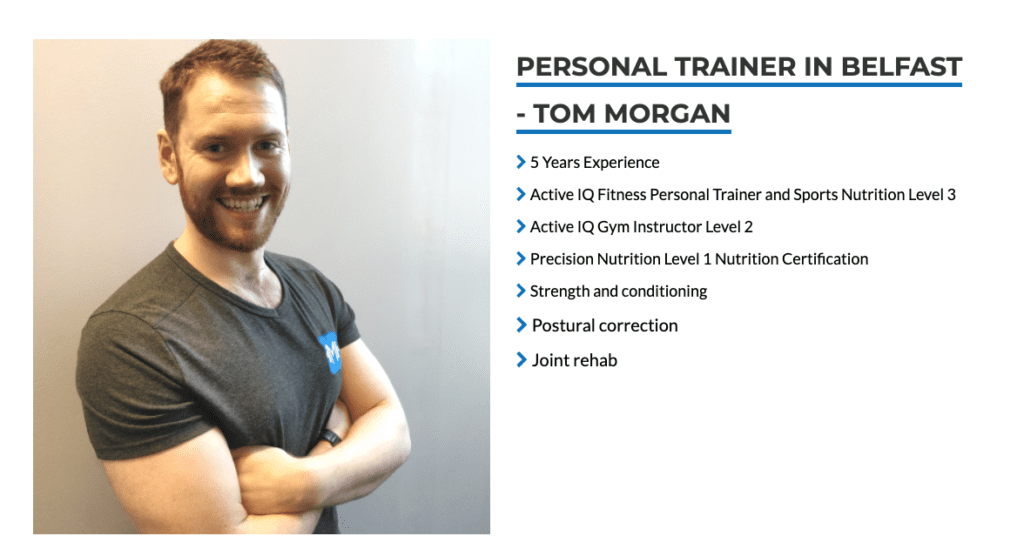 Tom Morgan
has an excellent private personal training studio in Belfast. Being in excellent shape himself, Tom knows exactly what he's doing and can help you get amazing results. With over five years of experience in the personal training industry, Tom is your guy if you live or work in Belfast.
#4 Henrietta Street Gym – Birmingham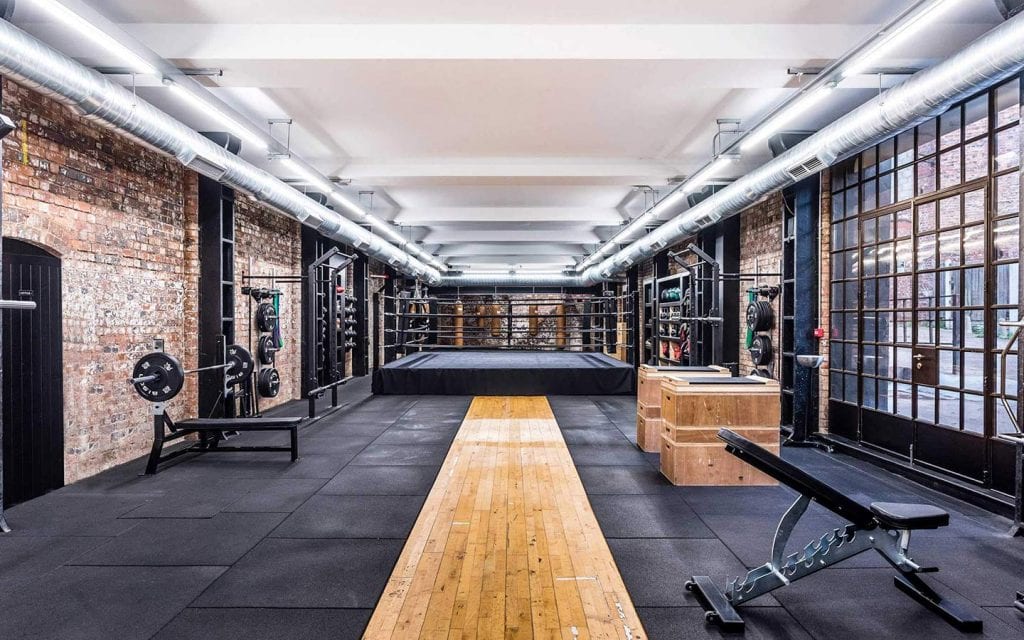 If you're looking for a super cool and trendy gym facility in Birmingham, then go and visit the Henrietta Street Gym. This stylish gym runs multiple bootcamps, HIIT sessions, and offers Kettlebell training/classes. It's run by a specialist boxer squad who are serious about creating the perfect training environment for results.
#5 Lee Donald Personal Training – Aberdeen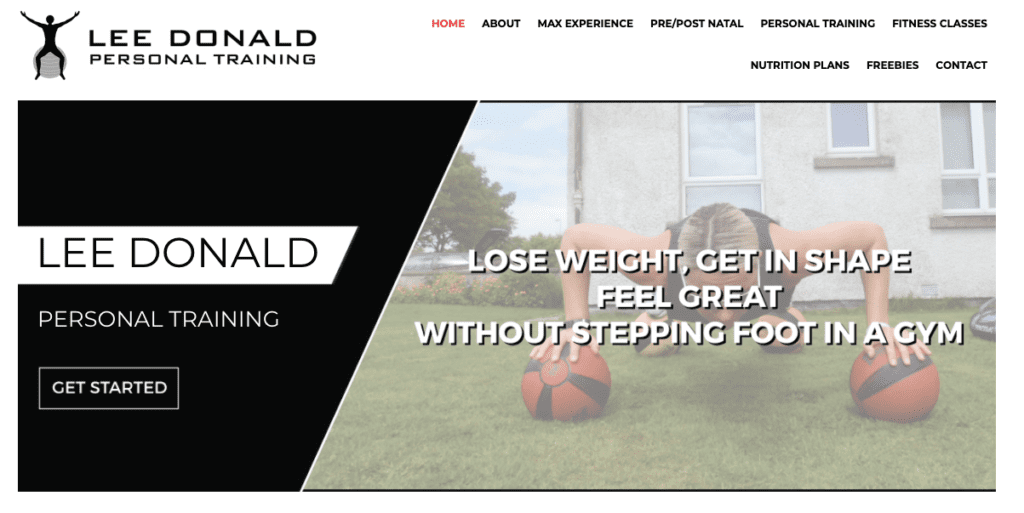 Lee Donald not only knows her stuff, but she's been through an amazing transformation herself. Unlike lots of personal trainers who've never known what it's like to be overweight and out of shape, Lee has, but more importantly, she's learned to overcome her barriers and now empowers other women to do the same. Alongside being a successful personal trainer in Aberdeen, Lee has also received multiple business awards for her entrepreneurship.
#6 Brighton Fit – Brighton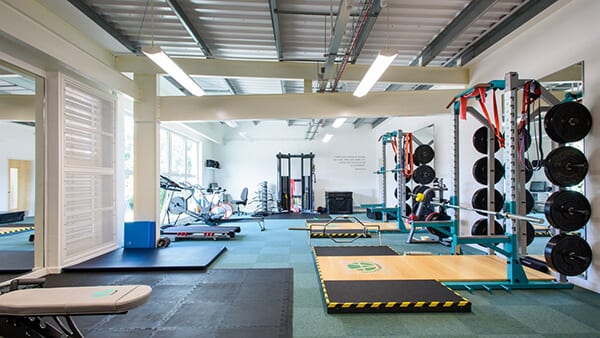 Brighton is one of my favourite places in the UK. It's where my mum is from and where my grandmother lives (Saltdean). I also went to college here (Varndean), so I have a particular fondness and place in my heart for this super cool city.
It's also a great place to get fit. If you're looking for a private personal training studio with everything you need to succeed and get amazing results, you must visit the Brighton Fit studio along the seafront.
#7 Pro Tom Fitness – Bristol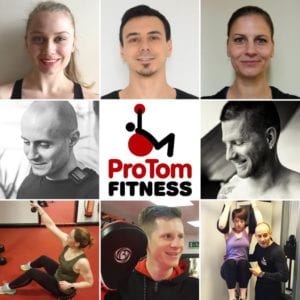 With 88 reviews on Google and an overall rating of 5 stars, Pro Tom Fitness is the place to train if you live in Bristol. Alongside 1-1 personal training, they also offer group sessions – perfect if you like the social aspect of training or working out with your friends.
#8 Rachel Amies – Cambridge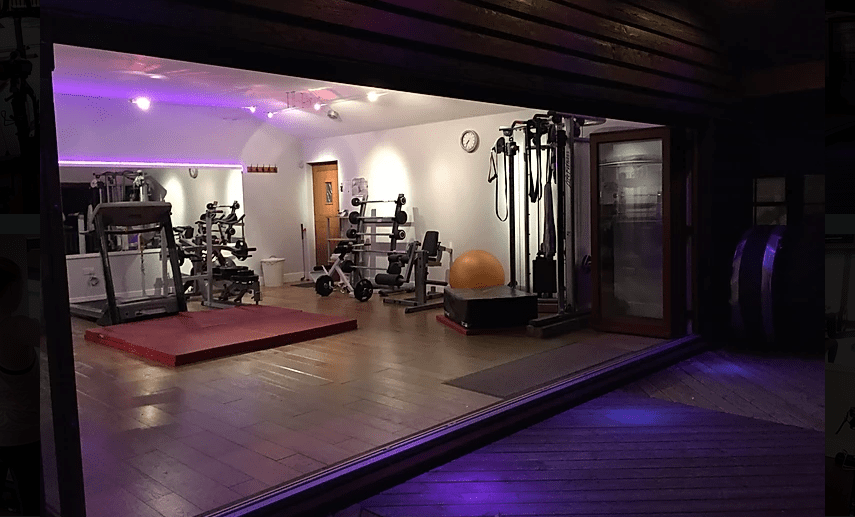 If you live in Cambridge and want to hire a personal trainer, look no further than Rachel Amies. Rachel is an avid weight lifter and empowers her clients mentally and physically, making her a stand-out personal trainer. Too many coaches focus on the diet and exercise part, but neglect the mental side. Rachel is very much about personal growth focusing on both inner and outer change.
#9 Sam Sterling Fitness – Canterbury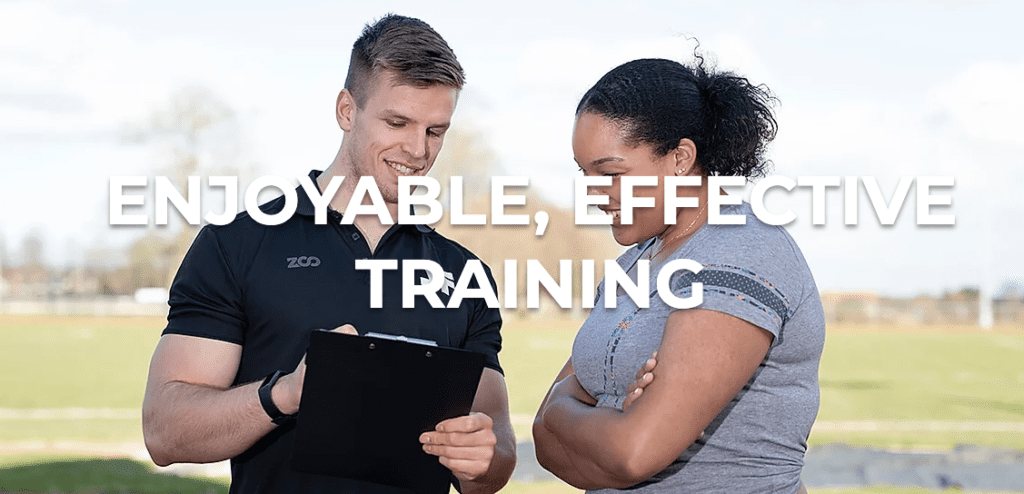 With a background in professional rugby, Sam Sterling is your guy if you want to build a head-turning, athletic physique. If you want a trainer who can help you improve your performance in sport (rugby, football, etc.), then reach out to Sam for some world-class strength and conditioning work. Sam is based in Canterbury but also offer online personal training if you live further afield.
#10 LEP Fitness – Sheffield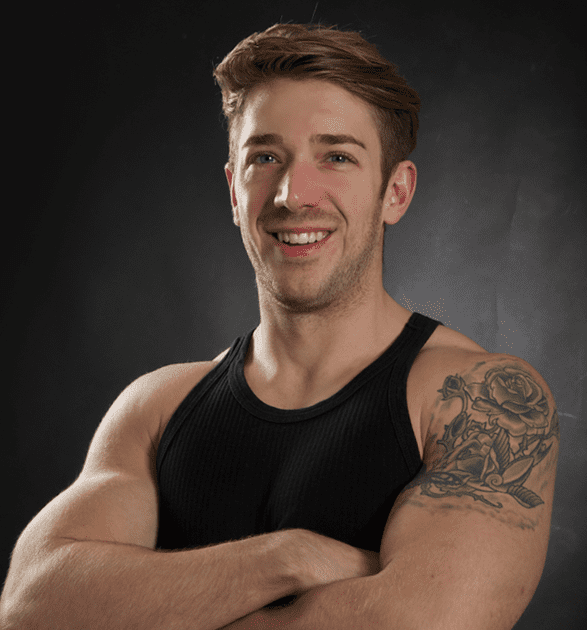 With over 100 testimonials on the LEP Fitness website and nearly 300 Google reviews, Nick has established himself as one of the best personal trainers in the UK and is based in Sheffield. Nick has completed over 10,000 x 1-1 coaching sessions and has a wealth of experience when it comes to body transformations.
#11 Natasha Beattie Training – Carlisle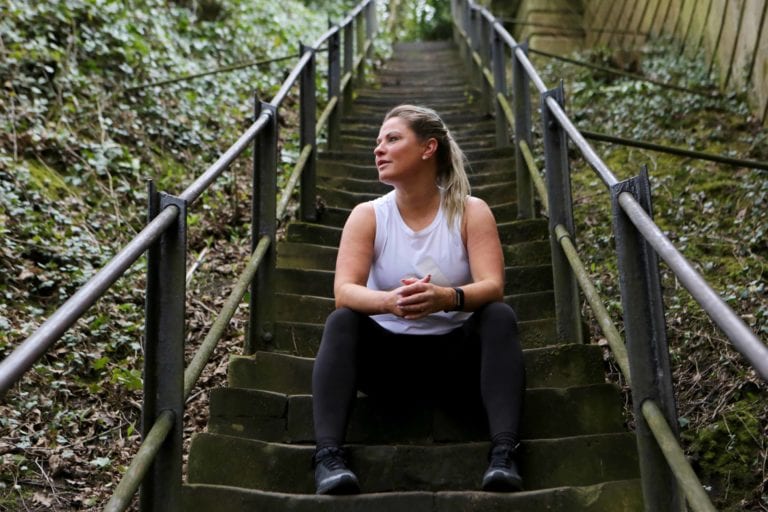 Natasha Beattie is a force to be reckoned with. With a super sleek looking website, a background in gymnastics, and impressive results to demonstrate her quality coaching, Natasha is the person to hire if you live in Carlise.
#12 Kristy Ellis Personal Training – Chelmsford

Are you based in Chelmsford? And would you like to train in a friendly and supportive atmosphere? Then why not reach out to Kristy Ellis Personal Training. They're a supportive team of personal trainers who are 100% dedicated to helping you achieve your goals. There are also 'discounts' available if you purchase a block of sessions.
#13 Nicola Kuntze Personal Training – Chicester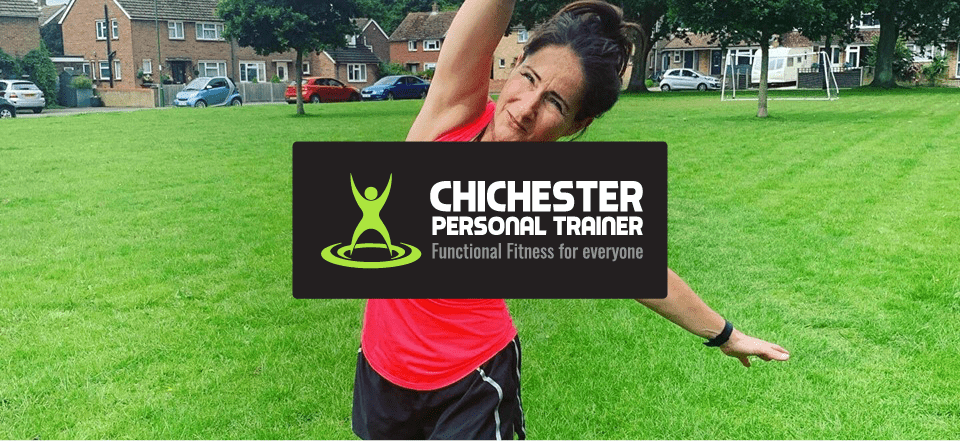 Nicola Kuntze has coached some seriously impressive people, from international hockey players to cricketers and tennis players. A family run business with a great philosophy and ethos – they make training fun and enjoyable, making your workouts work for you, rather than against you.
#14 Rich Levy Performance – Coventry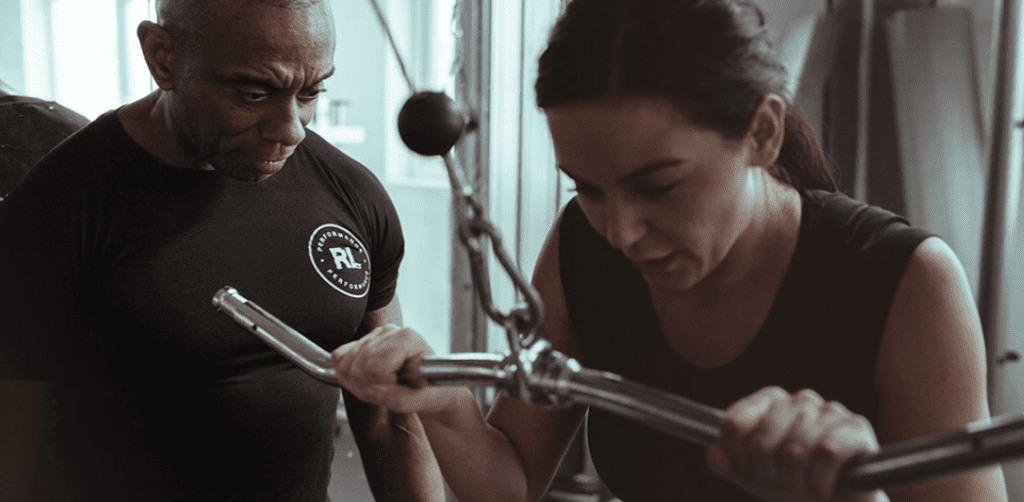 Rich Levy has a fantastic physique and has an excellent reputation. A Coventry personal trainer, with an impressive 67 reviews on Google, Rich is knowledgable and known for his results. He also has a fantastic blog that's worth reading.
#15 Cherie Carroll PT – Derby

When you type personal trainer Derby into Google, there's a reason why Cherie Carroll PT pops up at the top. She owns a private gym and calls the weight area 'The Tone Zone' (love the name). Zoe offers affordable personal training and well worth investing in if you want a personal trainer to help you achieve life-changing results.
#16 Tom Robinson PT – Durham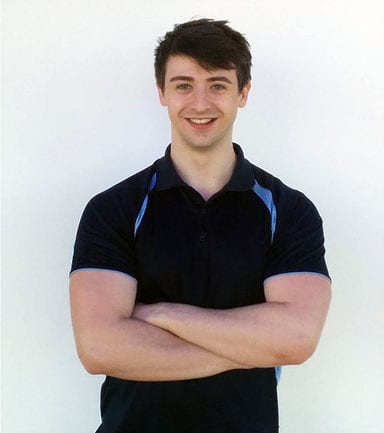 Tom Robinson is an experienced and friendly personal trainer based in Durham. You only have to go onto the home page of his website to see the page full of incredible transformations. Tom also offers mobile PT and corporate personal training.
#17 Fit And Happy – Edinburgh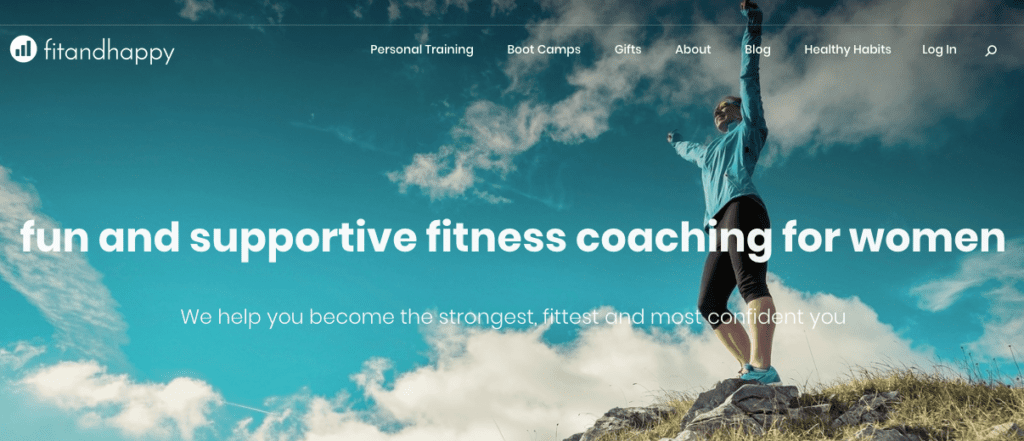 Fit And Happy the name pretty much sums up this exceptional personal training business based in Edinburgh. They're positive and upbeat and bring an aura of freshness into what's mainly a very serious industry. With Fit & Happy, it's very much about building you from the inside and outside. They will help you lead a happier, healthier, and more fulfilled life – so you can become the best version of YOU. They offer both bootcamps and 1-1 personal training.
#18 One 2 One Fitness And Lifestyle – Exeter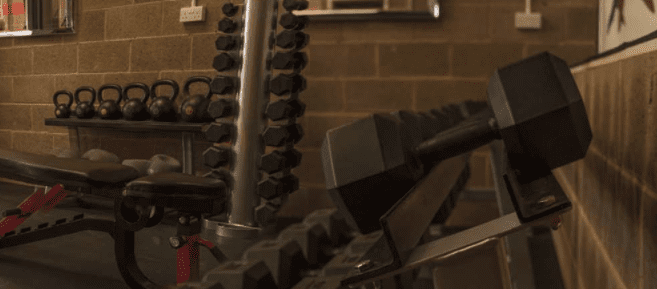 One 2 One Fitness And Lifestyle is a cool looking CrossFit gym located in Exeter. They have equipment such as kettlebells, racks, rings, dumbells, and everything you need to boost your fitness and build a lean and athletic body. They're a bunch of skilled and passionate coaches committed to helping you.
#19 Iona Paterson – Glasgow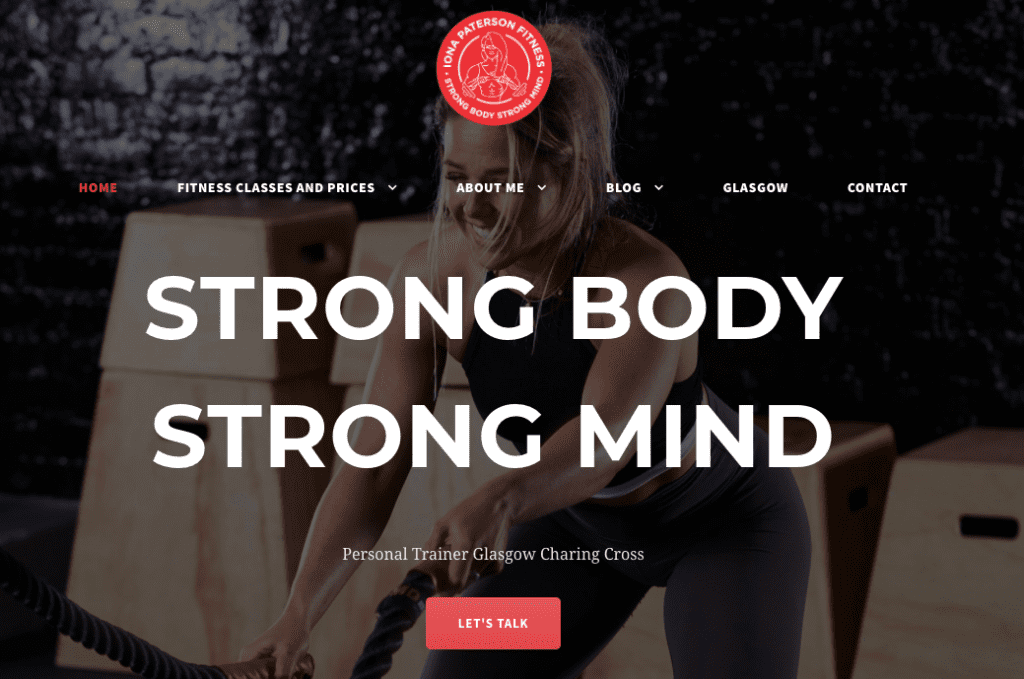 Iona Paterson has a seriously sculpted body. She is all about building both a bulletproof body and mindset. She was a competitive swimmer when she was younger and knows what it takes to get impressive results. If you live in Glasgow, then Iona is the personal trainer to hire.
#20 Ramsay PT – Gloucester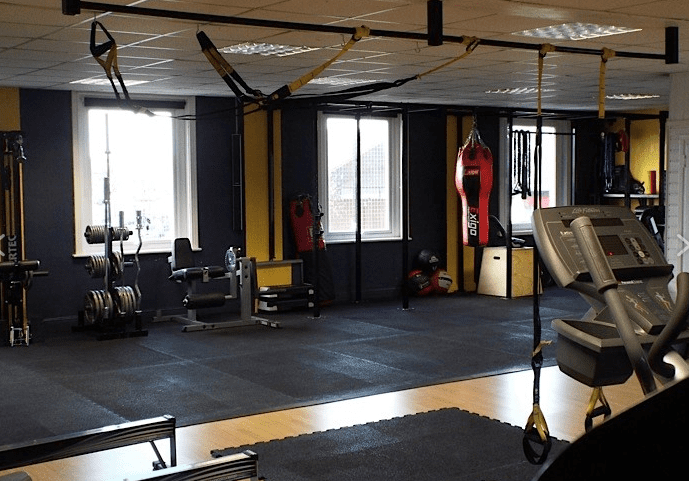 With a fully kitted out personal training studio and a bunch of impressive body transformations, Ramsay PT is the person to hire if you live in Gloucester.
#21 Addy Watts PT – Hereford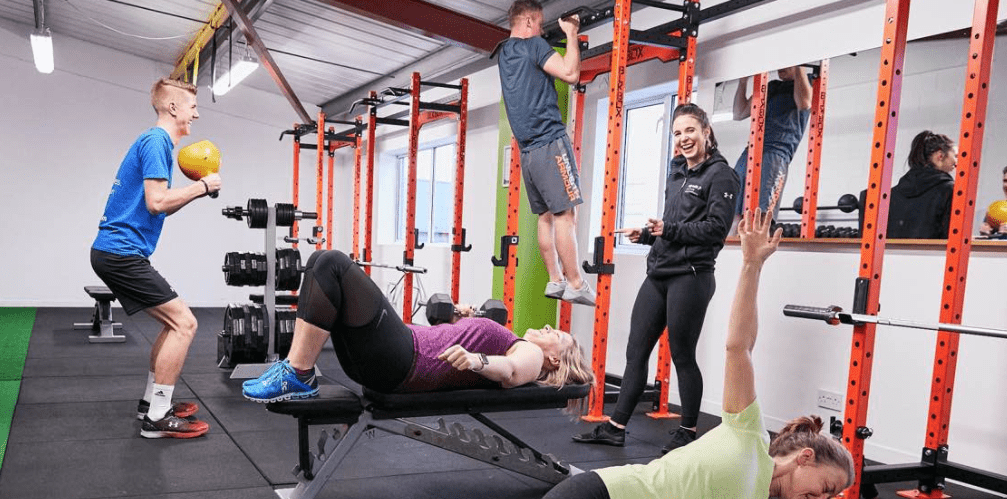 Addy Watts is a personal trainer based in Hereford and has some impressive testimonials on her website. I particularly enjoyed watching this professional video showcasing her PT business. There are plenty of membership options for both one to one coaching and small group personal training – if you like to workout with a mini tribe.
#22 Dan Moore Elite – Inverness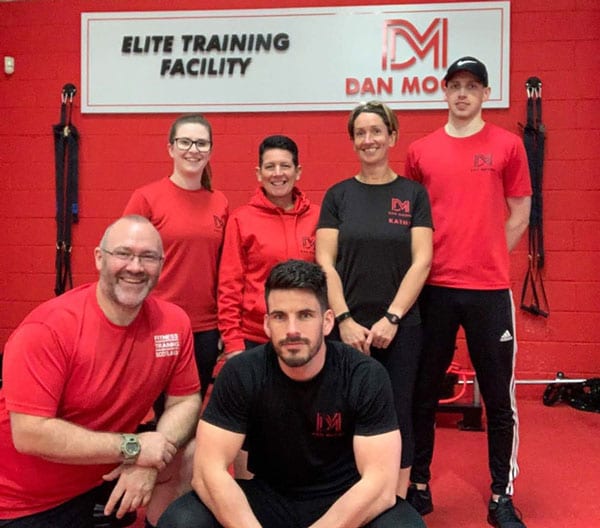 With over 3,500 likes on FB, Dan Moore Elite made it on the list because of his first-class results, excellent testimonial video, and the 28 Day Challenge he offers on his website – which is a perfect gateway into a head-turning body transformation.
#23 Alison Hartley Fitness – Kingston Upon Hull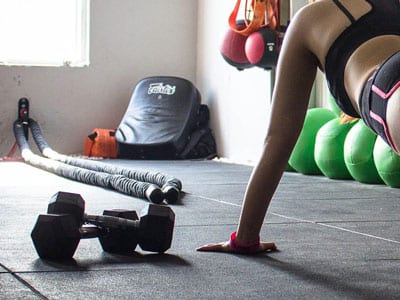 If you like to workout in the comfort of your home and live in Kingston Upon Hull, then you should 100% reach out to Alison Hartley Fitness. Alison will help you get fit in an environment that makes you feel comfortable, safe, and get's results.
#24 CSS Fitness – Leeds

The CSS Fitness website is one of the most impressive personal training websites in the UK (and I've seen hundreds). With CSS Fitness, you can see their quality and high standards set by visiting their site alone. Too many personal trainers neglect their website – this demonstrates laziness and low standards. Alongside an aesthetic website, CSS Fitness showcase a bunch of jaw-dropping results and testimonials, making them the best personal trainer in Leeds, and one of the strongest PT businesses in the UK.
#25 Transformation Fit – Leicester

The name says it all Transformation Fit is the best place in Leicester to annihilate body fat and sculpt your body. Like all good businesses, they have a bunch of clients success stories and can back up their claims with real-life videos of delighted customers, praising both the results and high level of service.
#26 Craig Barton PT – Lincoln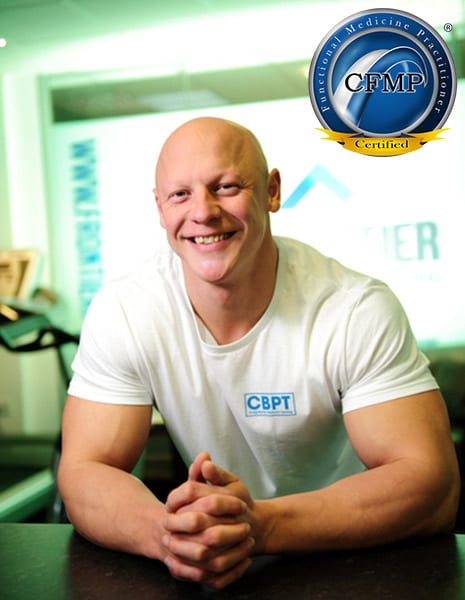 If you live in Lincoln and want to build a muscular physique and get into the best shape of your life, then you'll want to be coached by Craig Barton PT. Craig's results are nothing short of exceptional – just check out this page to see 'result after result… after result. Craig has an easy-to-navigate site and plenty of awesome articles that are well worth reading (I particularly like the Game Changers article).
#27 Fitness Matters – Lisburn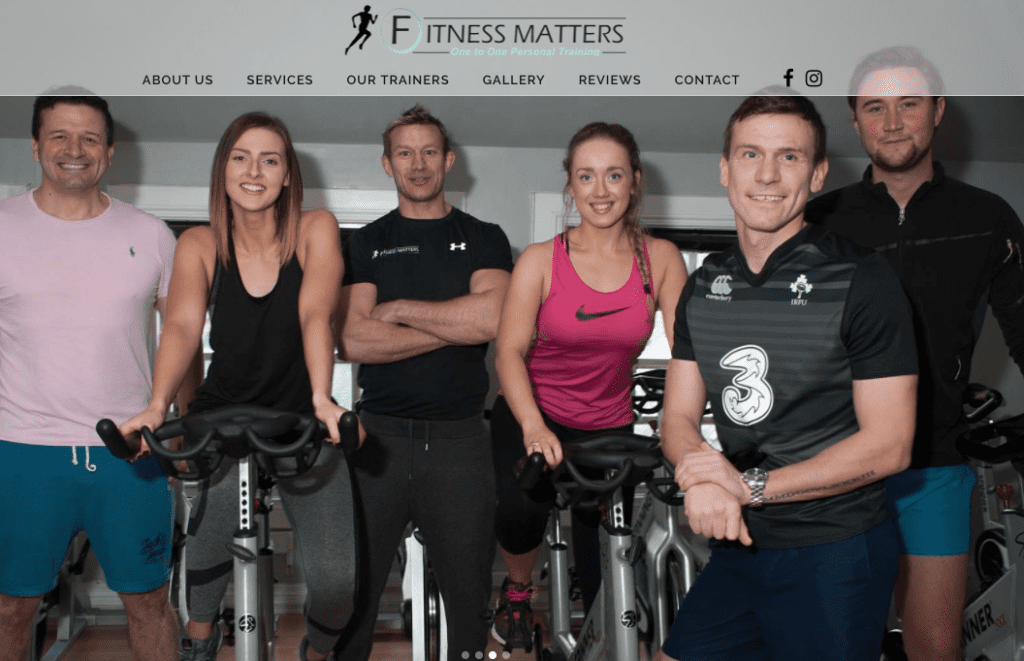 Fitness Matters has a 5-star rating on Facebook, with over 43 impressive reviews. Founder, Stef Rodgers has been a personal trainer for over ten years, helping one client lose eight stone. Stef operates a high-end personal training studio in Lincoln, where he and his team offer world-class private coaching and support their clients from start to finish.
#28 Absolute Body Solutions – Liverpool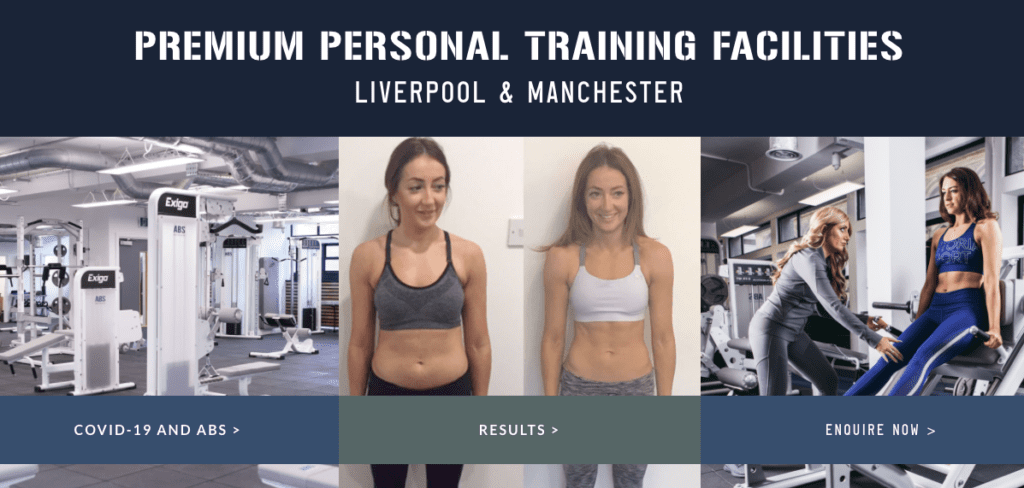 Type into Google' personal trainer Liverpool' and see who comes up at the top…Absolute Body Solutions. ABS is a business with high standards, not only for results but also for providing high-quality content. Most personal trainers fail to update their blog…they'll write five articles and then quit. Absolute Body Solutions have over 50 excellent articles that are well worth a read.
#29 The PT Factory – Manchester
Manchester is where I was born, and I love this city. It's also one of the best cities for personal training. If you live in Manchester and want to get in the best shape of your life, I would visit The PT Factory. With over nine personal trainers to choose from and a top of the range training venue, it's one of the best places to train in the North on England. The PT Factory has an excellent reputation and has been featured in the likes of the Manchester Evening News and Five Live Breakfast.
#30 Pioneer Performance – Newcastle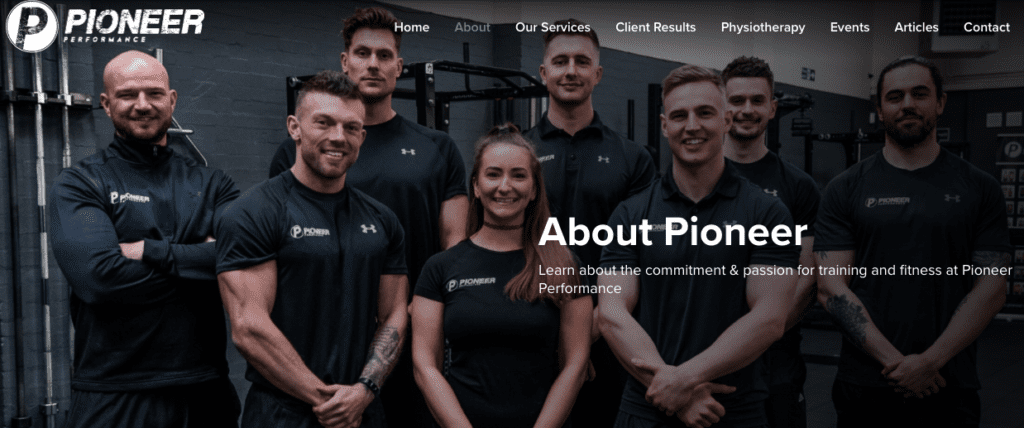 The number one personal training facility in the northeast (without hesitation) – https://pioneer-performance.com/ This isn't just some commercial gym with average trainers (who are only there for a paycheck) NO, it's the real deal if you want results that turn heads while you walk down the street. All of the personal trainers at Pioneer Performance are in incredible shape and practice what they preach. They also have over 60 well-written articles (check out their blog to read more).
#31 Body Work Personal Training – Norwich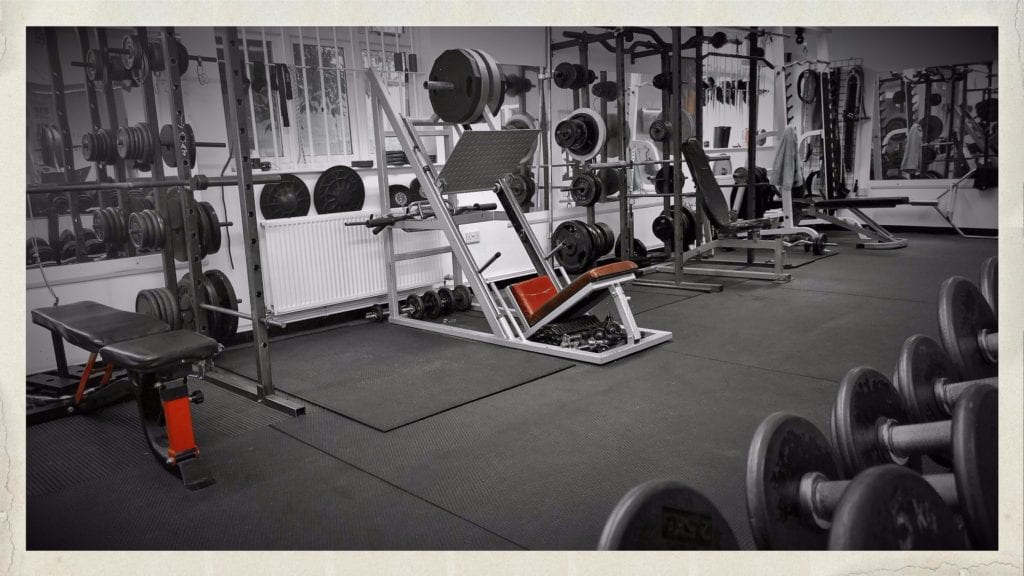 Body Work Personal Training is based in Norwich and run by Cal – who has an awesome story. A lot of work has not only gone into getting his client's results but also the website, which is full of character and tells you everything you need to know about working with Cal.
#32 Personal Training Nottingham – Nottingham
If you live in Nottingham and want results, then I'd recommend checking this site out – personaltrainingnottingham.com/. I like their site because instead of only showing before and after pictures (like most PT sites), there are also lots of awe-inspiring video testimonials.
#33 Chris Hall PT – Oxford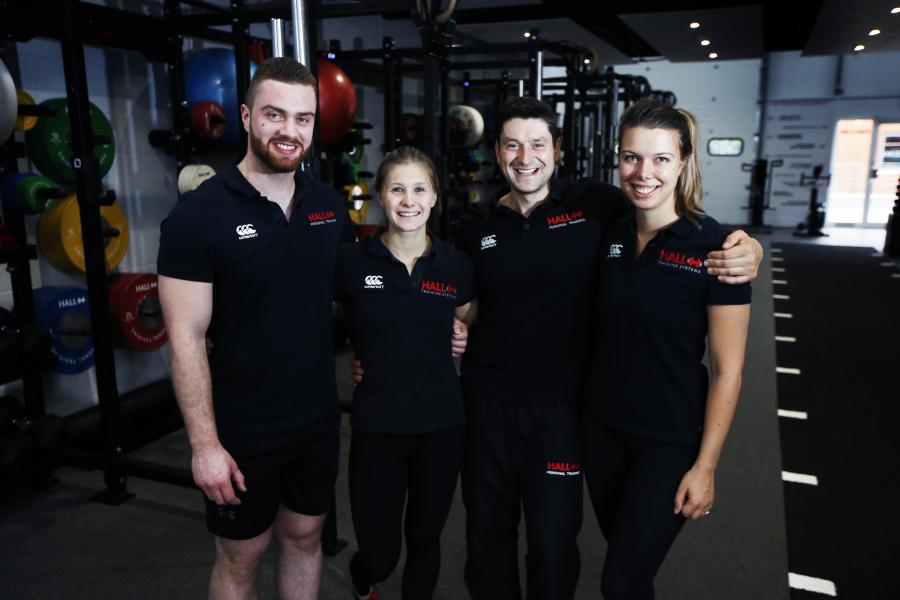 Chris Hall has been a personal trainer since 2007 and has featured in Men's Fitness, The Huffington Post, Women's Fitness, The Telegraph, and The Independent – what else needs to be said? If you're still not swayed, then just look at the video on the home page www.personaltraineroxford.com/. If you live in Oxford, this is the perfect place to train and get results.
#34 Jason Goodale PT – Peterborough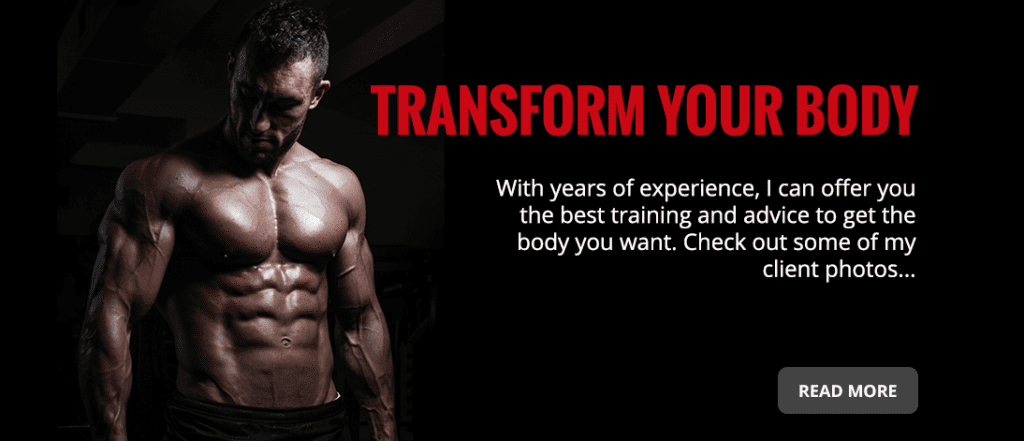 Jason Goodale looks like a Hollywood movie actor. With years of experience, he will offer you the best training advice to help you get the body of your dreams. There are plenty of plans available on his site, from beach body programs to rapid weight loss plans and photoshoot prep.
#35 Iron Stride Athletic – Plymouth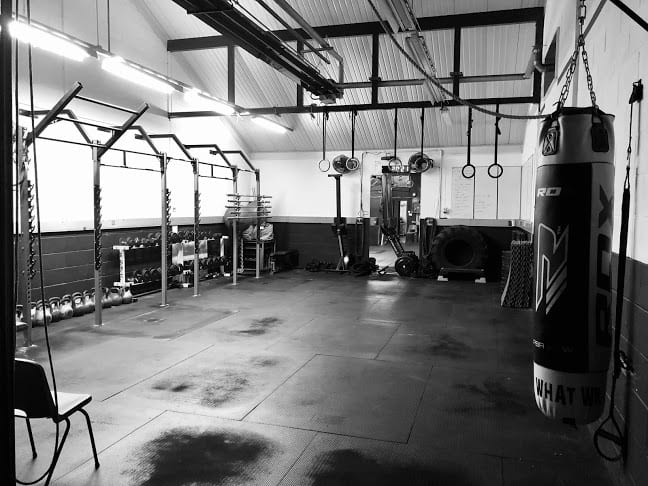 If you live in Plymouth and want to get excellent results in a friendly environment, then you've got to visit Iron Stride Athletic – check out their site here. They offer fitness classes, personal training, and group PT. 
#36 Joe Hopkins PT – Portsmouth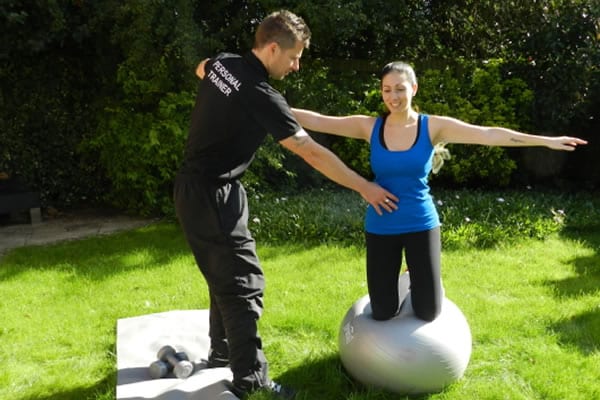 Joe Hopkins, a personal trainer in Portsmouth, is a master at his craft, helping his clients to get into the best shape of their lives. He has a full equipment stack, including kettlebells, dumbbells, barbells, medicine balls, bench, boss ball, step boxes, and much more.
#37 Helen Marie Wilson – Cardiff

Helen Marie Wilson is a personal trainer and pilates instructor, based in Cardiff. She has lots of positive testimonials (always a good sign). I would also highly recommend checking out her blog (the one on keeping fit during Lockdown is brilliant).
#38 Richard Taylor PT – Wolverhampton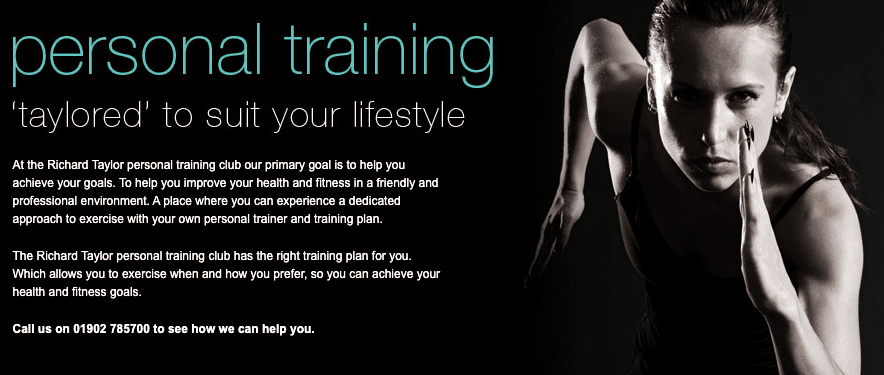 Based in Wolverhampton, Richard Taylor opened his top of the range personal training club back in 2005 – anybody that's been in the industry that long knows their stuff and is worth hiring.
#39 New Energy Fitness – Winchester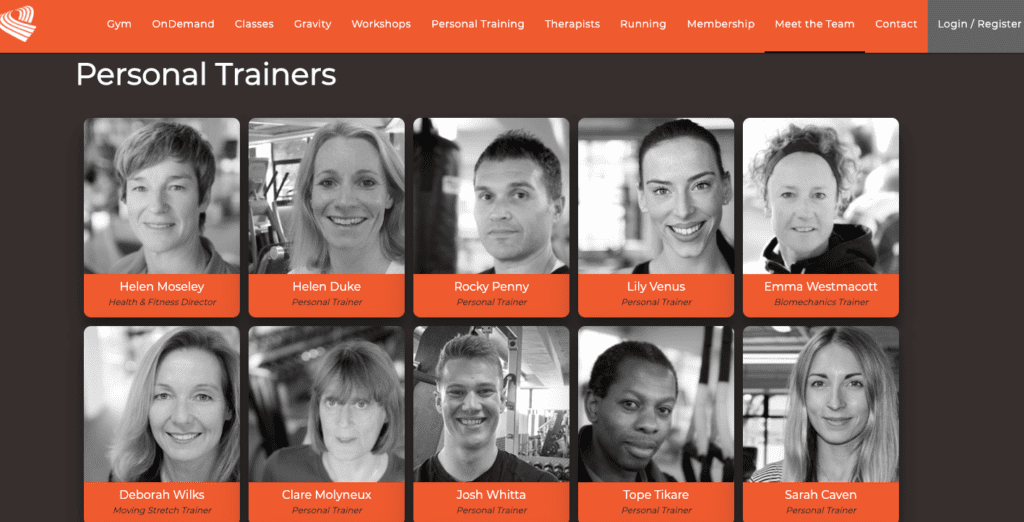 Fitness classes on-demand, workshops, personal training, massage, and physiotherapist – New Energy Fitness is the only place you need to go to boost all of your health markers.
#40 Graham Fit – York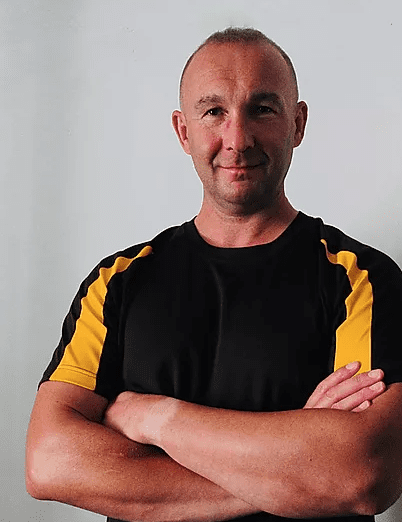 An excellent mobile personal trainer based in York. Graham Fit has lots of great content on the site and regularly updates his blog which is well worth checking out – https://www.grahamfit.com/blog