Using Technology To Enhance Your Personal Training Business…
18/04/2019
If you're a personal trainer and want to improve your business there's a bunch of free/simple technology that you can use!
Technology can help you…
Scale your business
Save you time
Earn you more money
Get you better results with clients
Help you market and sell your PT business
To name but a few benefits!
The tech apps that I use for my personal training business are:
#1 Moldiv

This is a great app to use for doing before and after pictures with your clients.

#2 Interval Timer App

I use this sometimes in sessions. Perfect for HIIT training and things like EMOM (Every Minute On The Minute). This app allows you to set timers of your choice i.e. 20s on…then bleep, 40s off… then bleep, etc – it's great for Tabata/Interval style training sessions.
#3 Mail Chimp

I've already talked about Mail Chimp in my previous personal trainer blogs i.e. using it for e-mail marketing campaigns. Using the Mail Chimp app on your phone will allow you to track data i.e. how many people have opened your e-mail, how many times they've opened it, and more importantly if they've clicked on any extra links e.g. clicked to visit your site. You can start to see what e-mails are working well, which ones aren't (when lots of people unsubscribe) and then tailor your content more specifically to suit your customers.
#4 Word Swag
This is a fab app for designing your social media pictures and for creating good branding without you having to spend money paying a graphic designer. There are hundreds of free stock images which you can use for social media and lots of different fonts, allowing you to write txt on the picture (see example below)…

#5 Canava
Similar to 'Word Swag' you can add text to pictures, create collages and have access to a bunch of stock images (lots which are free, some you have to pay for). When I'm using my phone to schedule content I use Word Swag, whereas when I'm on a computer I use Canava.
#6 Free Images
If you are blogging (if you're not then you need to start!) or writing lots of content then you'll need lots of images. Of course you can take lots of these pictures yourself i.e. clients in action, before and after pictures, etc. But you may also want to write about things that you don't have images for, or maybe you just want some really professional looking pictures. I recommend using wesbites such as Unsplash And Pexels – You can search for any image i.e. 'muscle building' and lots of free pictures will come up.
It's important to use 'royalty free images' rather than pinching them of a google search engine – because if you don't own the license for the image you can get sued! It happened to me a couple of years ago. When my fitness blog started to get bigger I had to pay a fine because I used an image I didn't own. Lesson learned! Only use your own images or the 'royalty free' ones.
#7 Buffer App
Adding content takes time, not only do you have to write the content, but you also have to upload and then 'click publish' – ok it may only take 1-2 mins… but it adds up and it can be disruptive and an efficient way of spending time.
Also, you want to be consistent when you post your content each week/day. For example I post pretty much all of my FB posts at 7pm at night (this is peak audience time for me).
Rather than setting a timer on my phone for 7pm each day to publish my content (which isn't feasible as I'm usually in PT sessions!)….instead I schedule my posts ahead of time, usually 1 month in advance.
I use Buffer App – which allows you to pre load your content and choose the time that it's posted. For example let's say I have written a blog, and I want to share it on FB, and for it to go live at 7pm…
I go on Buffer App, share the blog link, set the scheduled time for 7pm for it to be published, then that's it! I don't have to worry. I can still do my PT sessions and know that my content will go live at 7pm! Win.
At the beginning of each month I have all of my content written for the next 4 weeks, I then spend 30-45 mins scheduling all my posts for the month ahead – once it's done…it's done… and you can relax.
Another great thing about the Buffer App is that it allows you to publish on multiple social media platforms all at once. For example you could have a blog post on your website and want to share it across your social media platforms. Using the Buffer App you can do this without having to go to each social media site separately to publish. You literally just do one post on Buffer App – choose where it's published i.e. Facebook, Twitter, Google, and the time you want it published…and then the app does the work for you!
Want to take your personal training business to the next level?
Are you serious about building a personal training business?
Would you like more customers?
To build a successful brand?
Earn more money?
If you said YES then you must check out my e-book The Ultimate Guide To Building Your Personal Training Business – I share all of my secrets and how I went from earning less than £10k a year, to earning over £80k a year for 4 years straight.
In the ebook I share my story, tips, strategies and literally everything you need to know to build a successful PT business. You can read more about the ebook here – if you read the book and apply the strategies your business will grow tenfold in the next 6-12 months!
Thanks for reading,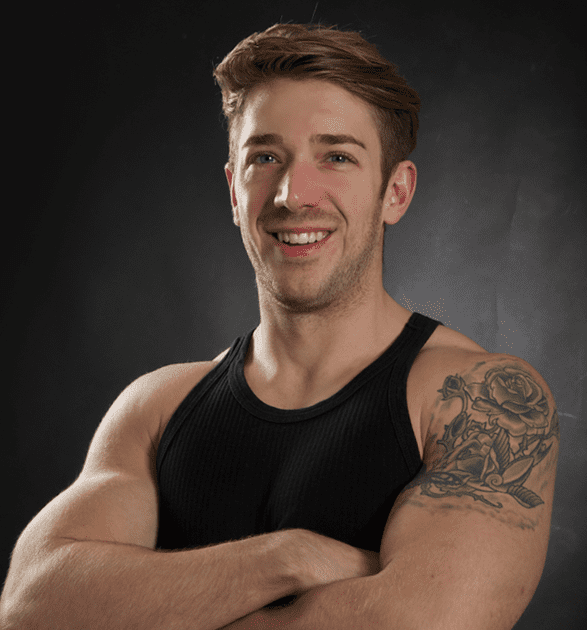 Nick 🙂
About Nick
Sheffield personal trainer and fitness blogger Nick Screeton has completed over 10,000 personal training sessions, working with a wide array of clients: from old to young, big to small, fit to unfit. Nicks experience in the fitness industry has allowed him to help thousands of people lose weight, build muscle, improve sporting performance and just general help people lead healthier and happier lives. What makes Nick unique to other personal trainers is that he focuses on both the mind and body, helping his clients mentally as much as physically.