Vegan Recipes – Ideal For Weight Loss And Vitality…
08/07/2019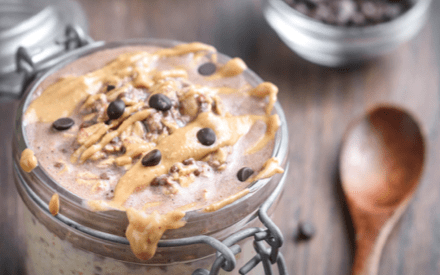 Are you Vegan?
Do you want a bunch of recipes that are extremely healthy and taste awesome?
Maybe you're not vegan – but just want to try some different meals?
If you said YES to any of the above then please read on…
Vegan Recipes…
In this post I'm going to share some of the benefits of eating vegan foods. I'll also be giving away free recipes which are perfect for those of you wanting to lead a healthier quality of life. They are also perfect for weight loss and improving daily vitality.
There are plenty of Vegan Recipes online but none which are as good as the one's I'm going to share in this post…
Benefits of Vegan Recipes
Before I share some recipes why choose vegan dishes?
#1 Rich in Nutrients
A vegan lifestyle encourages healthy food choices, fruit, vegetables, peas, beans, and plenty of nuts and seeds. These foods are packed full of essential nutrients, vitamin A, B, C, D, Magnesium, Zinc and much more. These micronutrients improve your health in many ways: skin, organs, joints, muscles, and mind . They are also rich in fibre which is essential for healthy bowel movements.
#2 Improved Digestion
Removing meat, and animal products can do wonders for your gut health. When consuming meat it places a lot of stress on the digestive system, because it's often dense and hard for the body to break down. For example it could could take your stomach 8-12 hours to fully digest a steak. If you suffer with bloating, and have stomach problems like IBS – then switching to a vegan meal plan could really benefit your health. 
#3 Weight Loss
Providing you are in a calorie deficit you will lose weight following a vegan diet – it can be easier losing weight when eating vegan recipes because foods are filling, for example nuts and vegetables make you feel satisfied, and prevent over eating. It can also be a good way to manage blood sugar levels – ideal for those who are trying to lose weight and prevent type 2 diabetes.
Free Vegan Recipes…
Here are 3 deliciously healthy recipes – taken from my ebook – The Vegan Edition High Performance Recipe Book.
P.S If you're reading this article on your mobile phone make-sure to hold down on the images and save them (so you can zoom in)…
#1 Toast with Avocado and Refried Beans
#2 Salted Caramel Smoothie
#3 Meat Free Meatballs
Want more recipes like the one's above?
Then why not pick up a copy of…
The Vegan Edition High Performance Recipe Book
You get 30 recipes – 5 breakfasts choices, 6 small side plate dishes, 15 mains, and 4 desserts.
All recipes are easy to make, come with full instructions, and nutritional info (calories, protein, carbs, fat, fibre).
BONUS: Also, for those of you who track your food on MyFitnessPal there's a barcode – which you can scan to easily log your calories/macros.
Want to see what recipes are in the book?
BREAKFASTS
Vegan Breakfast Sandwich
Toast with Avocado and Refried Beans
Mexican Breakfast Burritos
Peanut Butter Overnight Oats
Chocolate Banana pancakes
SIDES AND SMALL PLATES
Salted Caramel Smoothie
Greek Chickpeas
Baked Sweet Potato Fries
Hummus Quesadillas
Traditional Hummus
Sweet Potato Hash
MAINS
BBQ Vegetable Kebabs
Coconut Chickpea Curry
Red Lentil Curry
Meat Free Meatballs
Quinoa Frittata
Satay Buddha Bowl
Quinoa and Black Bean Chilli
Cauliflower Pizza
Chickpea and Coriander Burgers
Tortilla Vegetable Pizza
Shepherds Pie
Spaghetti Bolognese
Thai Green Curry
Polenta with Mushrooms and Spinach
Moussaka Bowls
DESSERTS
Avocado Chocolate Truffles
Peanut Butter Brownies
Banana Bread
Strawberry Cheesecake Bites
If you like what you see and want to get this Vegan Recipe Book then swipe up your copy by clicking the red button below…
Was £8
Now £4
Thanks for reading,
Nick 🙂