Your Past Doesn't Determine Your Future – Start Building A Better Life Today…
15/08/2018
Back in high school I was pretty much in the bottom set for every subject! I wasn't stupid (although some may disagree lol!) I just wasn't interested, and found more amusement in being a class clown, throwing peoples pencil cases out of the window in Maths, and chucking sausage rolls at my class mates, when my French teacher Mrs Rothwell had her back turned! Not that I see any of these teachers any more but I would like to say SORRY! I was a real pain in the bum.  
Despite me having lots of friends at high school, for most of it I felt pretty lonely and didn't really enjoy it. When I first arrived we moved to a new area so I didn't know anybody, and my mum and dad had just split up, and my way of dealing with things was to focus all of my attention on sport, ice hockey and fitness…
I'd come home after school, but instead of doing my homework i'd…
Do a 30-45 minute run, I'd watch ice hockey for hours, and practice my slap shot in the back garden. I would also do weight training. On the days I wasn't training at home I'd be playing ice hockey 2-3x per week and had a match each weekend. My life was consumed by sport. Academic work didn't feature as a priority what so ever!
Consequently I wasn't the SHARPEST TOOL IN THE BOX lol, and I was with other kids who either weren't smart, or like me messed about! Even though i'd inadvertently created this situation for myself – I ended up believing that I was dumb, therefore my actions reenforced this and it became a self fulfilling prophecy – I was a dumb ass!
It wasn't until college, where I just about made the cut with 5 very average G.C.S.E's lol! that I could pick subjects that interested me, like sport and science. 
Since I left high school (14 years ago) my life has totally changed…
Time Line…
2004 – Finished High School with 5 very average G.C.S.E's 
2005 – I took a gap year. I say 'gap year' but what I really mean is that I sat on my mums sofa watching Jeremy Kyle and stuffing myself with chocolate for a full year! Not a productive 365 days to say the least! 
2006-2008 – I completed 2 years at college in Brighton studying A-Level PE and Science. For the the first time in my life I actually enjoyed studying.  
2009-2013 – 4 years studying at Sheffield Hallam University
2013-2018 – Started LEP Fitness, married Sally, created a little boy called Noah, bought a house and have done all of that other crazy stuff that adults do! 
Despite my earlier academic failure, I left uni with a 2:1 and continue to improve myself academically. 
The kid in high school who didn't have much confidence and believed he was dumb now has the confidence in his own abilities and takes pride in learning and becoming a better person every single year.
It's ironic really that now I spend lots of my time reading and writing. I write weekly blogs for LEP Fitness and also write for other online fitness companies. If you'd have told me that i'd be leading this type of life 14 years ago, then I would have just laughed at you! 
Moral of the story…
Who you are today does not have to be who you are in 10 years time! Don't let anybody define what you can or cant do in life, and don't limit yourself. Regardless of your age or background, recognise that you have the power to change and improve your circumstances. 
I often deal with clients who have such negative thoughts and beliefs about themselves. For years they've reenforced 'how fat they are' and how bad they are at keeping themselves fit.  It's hard for them to see light at the end of tunnel because they don't believe there is a light at the end of tunnel! They've tried countless diets, and exercise programmes but never stuck it out. The mistake they often make… is trying to change who they are overnight, but unfortunately it doesn't work like this. 
You've got to start with a single step, and build momentum along the way. You'll have difficult days, challenges, days where you want to give up, moments of confusion and self doubt, but set yourself goals, take action and keep the faith. 
Your future starts in the NOW… this very present moment. Find things that excite you and do the things you love, make time for them and follow your passion.
Take action today, whether that's reading a little each day, or exercising more, or whether it's learning a new language, or a new recipe to cook at home.
Chip away each day/week and watch yourself improve over time.
Who you are next year can be totally different (in a good way) to who you are today. But start of with small, baby steps and keep building momentum along the way…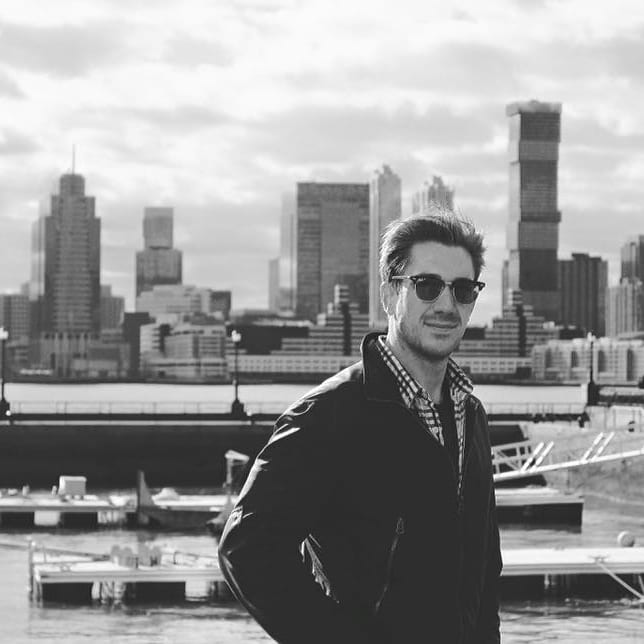 Nick 🙂