10 Ways To Future Proof Your Health and Fitness Business
20/06/2020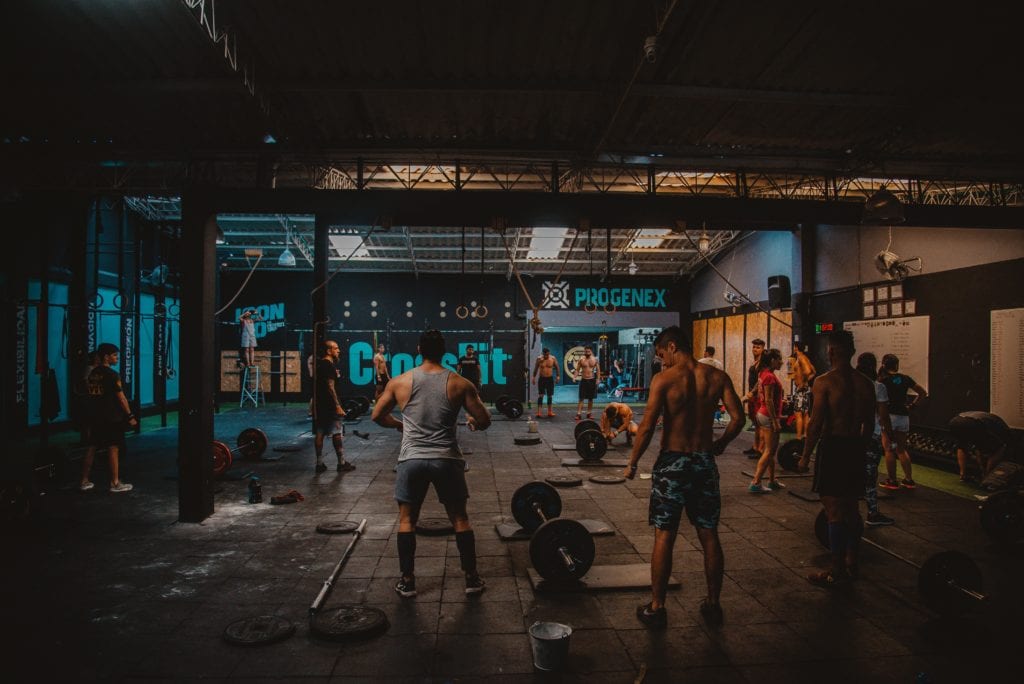 It's natural for businesses to go through peaks and troughs through its operation. While the health and fitness sector has enjoyed growth in the past couple of years, events such as the COVID-19 pandemic have made it difficult for many.
It's challenging to plan for the future when larger events affect your business and out of your control. However, there are some ways to future proof your operations to ensure you can ride the rough with the smooth.
#1 Keep up with industry updates
No one knows your business better than other companies in your industry. Every sector is fast-moving, and keeping up can help you take advantage of opportunities. Staying in the loop will also ensure you are knowledgeable about changes and regulations in the sector. Plus, you'll be able to prepare for things that may affect your business.
#2 Continue your marketing efforts
During the slow times, it's not advisable to take your foot off the gas. In the lulls of business, it can be challenging to keep up with marketing efforts due to budget. However, some must take place to ensure future clients come through the door. When you are having slow days or weeks, this is the prime opportunity to look at low-cost marketing opportunities, such as building your presence on social media.
#3 Compare suppliers
If you only use a handful of suppliers, you may be paying higher prices overall for products and equipment. Future-proofing your business means bringing in cost-effective solutions to ensure you have cash left in the business to see you through the slow days. A great way to cut costs is by comparing suppliers. Start by taking a look at expert suppliers such as medical-supermarket.com who have a host of essentials such as hand sanitizer and face masks that could be ideal for what your health and fitness business needs.
#4 Understand your competitors
All niches have competition to some degree. However, you don't have to treat it like this if you look at it differently. Understanding what your competition does differently to you is essential to improve your performance. It's also an excellent opportunity to develop something that they are not doing themselves to stay ahead. Although there will be similar businesses in your niche, you will not all be the same internally. By developing your company culture and embracing a unique way of working will set you aside from the rest.
#5 Build a great team
A successful company is built on great employees. These people are the reason that your company is successful, plus they help to improve it year on year. Investing in their development and skills is a great way to future proof your business. Employees also appreciate employers that take the time to develop their talents and are often happier and content in their jobs. Having the right team by your side will also help when you are experiencing lulls as they can work with you to diversify your offering.
#6 Be Adaptable
In these uncertain times, it's essential to think on your feet. You need to be able to adapt to ever-changing circumstances. For example, many gyms/personal trainers have had to move their coaching businesses online. They have been doing Zoom personal training sessions instead of face to face appointments.
#7 Ask For Help
If your fitness business has suffered due to the COVID-19 situation, there is help available. This help may be financial support, i.e., business loans and reduced rental/business rates. Alongside the finances, it could be that you need to hire other people to help you with your marketing and business strategy.
#8 Systems Strategy
One of the most significant issues small to medium-sized businesses face is smoothing out business operations. Rather than having systems in place, they do things manually and rely on people to carry out tasks. The most successful business run their business operations like a franchise, implementing technology and systems that run smoothly, save time, and mitigate human error.
#9 Set Targets
It's essential to set goals for your business. These goals can relate to different areas of the company. For example, you could have financial goals i.e., a turnover target for the year. You can have membership goals i.e., how many people join your gym per month. You could also have goals such as opening up X amount of gym facilities in the next year. It's important to set long term goals (1-5 years), as well as medium (3-12 months) and short term goals (daily, weekly, monthly targets). Goals will keep your business progressing on an upward trend.
#10 Stand Out From The Crowd
The fitness industry is saturated with personal trainers and gyms all competing in the same area(s). For example, budget gyms are competing on price. While it's good to compete, you can also carve out a niche and create a new space that makes your fitness business stand out. The book Blue Ocean Strategy talks about carving out new business opportunities and ways to stand out from your competitors. There are ways to stand out other than reducing prices. I would recommend reading the book. If you stand out from the crowd and have something unique and valuable to offer, customers/clients will be lining up to do business with you.