3 Ways COVID Has Changed The Fitness Industry
14/09/2020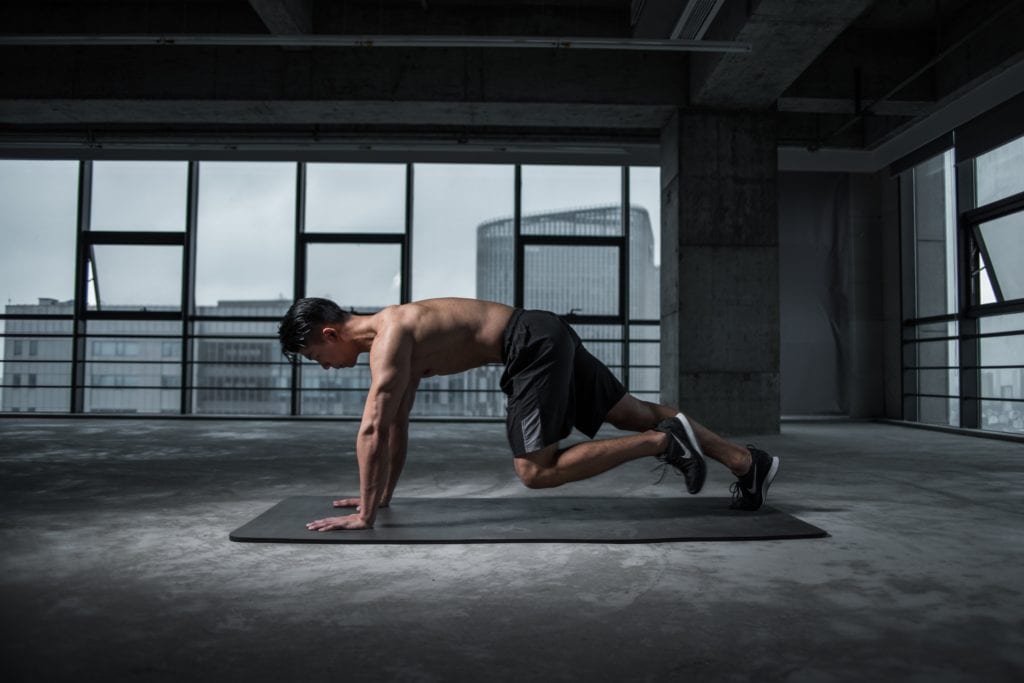 Cast your mind back to September 2019 and think about how different life was. I don't think anybody could've predicted the changes we'd see in the following 12 months! Life is very different, and so is the fitness world.
COVID-19 has sparked many changes in attitudes and approaches to health & fitness. It's interesting to look at the current fitness industry and see where some of the biggest changes lie. I've identified three key areas that I think have changed more than most:
Bodyweight Training/Home Workouts
For many months, the majority of people had to get by without any workout equipment. If you were lucky, you could put together a small home gym to satisfy the urge for gains. Most of you had to deal with your body weight and a couple of resistance bands.
This year has taught us that you can definitely get a good workout without any weights – dispelling the myth that you need to have a gym membership to exercise effectively. Loads of people are becoming fitter and healthier as they realise that all they need is some space at home!
Most of the clients I work with at LEP Fitness have had minimal gym equipment at home. It's been amazing at how much you can still achieve with very little. Bodyweight exercises such as:
Squats
Lunges
Push-Ups
Crunches
Sit-Ups
Planks
Dips
Alongside the above, clients have used home gym equipment such as:
Resistance Bands 
Towels
Kitchen Chairs 
Spinlock Dumbbells 
TRX Suspension Trainer
Kettlebells 
Medicine Ball
One thing is for sure…you don't need a gym membership to make progress. 
Personal Training
Obviously, this is very close to my heart. A year ago, the life of a personal trainer was pretty straightforward. You'd run classes in gyms, take one-on-one sessions, and maybe have some online clients. Now, personal training in 2020 has undergone a considerable change.
We've had to adapt our service in the age of social distancing – which isn't easy in an industry that relies on close contact! Still, personal trainers have implemented virtual sessions, online consultations, online programs, apps, etc.
It's been amazing witnessing how personal trainers have adapted to this crisis and continued to provide clients with the motivation and support needed to achieve their goals.
For my business LEP Fitness, the initial lockdown came as a huge shock, and I wasn't sure how I would cope. However, it's been a blessing in many ways because it's forced me to be creative and adapt…
During the four months that the UK was in lockdown, I managed to move my face to face sessions online, doing between 25-30 online personal training sessions via Zoom. 
I've also worked on other areas of my business such as SEO, email marketing, social media, and exciting projects (all will be revealed very soon!).
While nothing compares to face to face personal training, I still believe that lots can be achieved via online coaching. That's one of the amazing things about the world we live in today, we have access to Zoom, Microsoft Teams, etc. I can communicate in lots of creative ways. Alongside Zoom calls, I've been communicating with my clients via Whatsapp and sending voice notes at weekly check-ins. 
Hygiene
Lastly, I want to talk about hygiene. As someone that spends a lot of time in gym environments, I can vouch that the hygiene levels have been poor. Most gyms have cleaning teams, but I can't remember the last time I saw someone actually clean weights and equipment.
Since COVID, gyms have been forced to implement better cleaning policies. Mostly, this involves making members clean the equipment after it has been touched. There are also hand sanitisers around the club, allowing people to stay clean.
For me, this has been one of the best changes that I hope lasts for years to come. It's made gyms feel a lot cleaner, and the weird thing is that it took a pandemic to implement hygiene policies like this! Gyms are places people go to get fit and healthy, so they should always be as clean as possible. 
I've chosen these three things as I believe they have undergone the most significant changes. Compare each one to this time last year, and you'll see what I mean. Bodyweight exercises had no place in most people's training plans, personal training was straightforward, and nobody cared about hygiene in the gym! Now, we live in a different world, so it will be interesting to see if these changes last.