6 Things To Consider When Buying Workout Equipment For Home Use
11/09/2020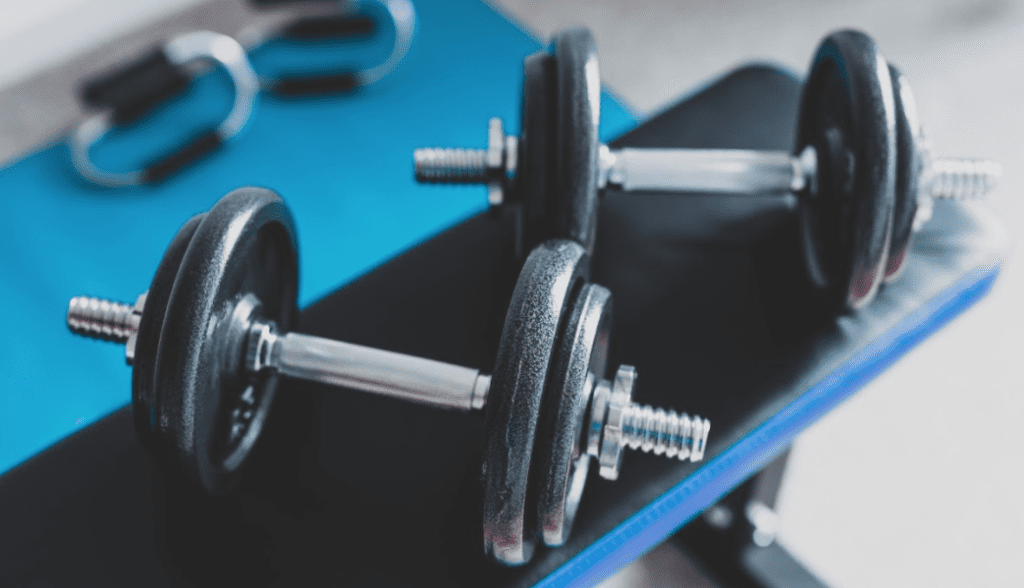 If going to a gym is not a viable option for you, then chances are you're already scouring the net for the best exercise machines you should buy for your home. Buying workout equipment for home use is actually a cost-effective investment as you can use these whenever you like, and you won't have to dress up and travel just to have your workout regimen.  
Before your excitement causes you to make a rash purchase, however, give this article a read. With the number of workout equipment available today, it's easy to feel overwhelmed. Immediately going out without knowing what kind of equipment to buy can usually result in regrets.
Buying an exercise machine is a decision that requires some planning. Thus, we've listed down some of the most important things you need to keep in mind when you go looking for one.
#1 Do You Need It?
Exercising requires a great deal of discipline and commitment. So, before you buy any gym equipment for your home, you need to ask yourself whether you're willing to put in that time and effort daily. Buying the most advanced and expensive workout equipment will be useless if these will only collect dust inside your home.
Many people get hyped up about working out after seeing a motivational video or after one of their friends starts going to the gym. But such motivation rarely lasts very long, which will result in your machine sitting in some obscure corner of your house, gathering dust.
The good idea is to go to the gym for a few days and try out the equipment that you're planning to buy. See if it gives you the pump and the feel that you want. Trying out gym equipment before buying one will also help set your expectations so you'll only buy pieces that'll suit your fitness goals. 
#2 Know The Different Types Of Equipment
What are your fitness goals? What exactly do you wish to achieve? Knowing these things is crucial in selecting a machine that'll help you achieve them.
There are two different types of fitness equipment: Cardio Fitness and Strength Fitness.
Cardio machines are used for losing weight. They primarily consist of devices such as treadmills, elliptical trainers, rowing machines, and spin bikes, which are available at Groom And Style.
Strength Equipment, on the other hand, is used to build muscle. It generally includes weights, such as dumbbells, barbells, kettlebells, etc.
Once you know whether you want to lose weight or gain muscle, choosing the right machine will become a significantly more manageable task.
#3 Is It Worth The Money?
Just because you've decided that you'll be using your exercise equipment regularly, it doesn't mean it's worth the money that you're paying for it. This is especially true for machines that are very expensive, such as treadmills and squat equipment. Thus, before you pay an excessive amount to purchase something of this sort, try searching for cheaper alternatives.
For example, if you're going to buy a treadmill, ask yourself whether the skipping rope you have at home won't be enough to meet your fitness needs. Is spending all that money going to make a significant difference?
Buying a gym membership could also be a smarter option in such a case. For a bit higher price, you're getting access to all of the equipment you need, which may be a good option, especially if the distance from your home to the gym is no concern for you.
If a gym is too far for you, or too expensive, then you can also opt for online personal training. This way, you'll get to stay at home and avoid the traffic. Consulting with experts will ensure that you make the most out of your exercise equipment.
#4 Is A Second Hand Alternative Available?
There's no shame in purchasing second-hand equipment. The whole point is to find a machine that effectively helps you reach your fitness goals. As long as that's happening, the appearance of your equipment doesn't matter.
However, this doesn't mean that you compromise on quality. Aim to find a piece of workable equipment that's in relatively decent condition. That's all that counts.
If there's no urgency to buy workout equipment, spend some time to check different sellers. You can try checking out workout equipment from well-established brands or visit yard sales or thrift stores. Again, it doesn't matter how old the equipment. As long as it's still working properly and will eventually help you achieve your fitness goals, then there's no reason why you should buy it. 
#5 Does Your House Have Space For It?
One of the most common things you'll see is people purchasing a workout machine only to realize that there's no space in their house to keep it. Don't make the same mistake.
Decide on where the machine will be kept in the house before you buy it. If you can, measure your available space first before buying any workout equipment. This will prevent you from buying workout equipment that's too big for your home. Don't forget to ask yourself whether having it in that place ruins the house's decoration or obstructs space.
Remember, an exercise machine stays in a house for many years, so you should reserve a spot where it creates the least hindrance.
#6 Is It Safe To Use?
Consulting a doctor or physician before making a purchase is a wise move. This is especially important if you have a physiological condition. Your doctor will be able to tell you what range of movements are safe for you and which areas of your body you should prevent loading with excess weight.
If you're not able to work out for prolonged periods, you don't have to worry. There's a broad array of very effective short workouts available on the internet that you can try out.
Final Advice
Keep these points in mind when you purchase your workout equipment. There'll be a much greater chance of you buying something that makes a valuable addition to your home.
So, don't overthink when you're purchasing one. At the end of the day, it's what you do with it that counts.