4 Poor Habits of Workaholic Professionals
17/09/2020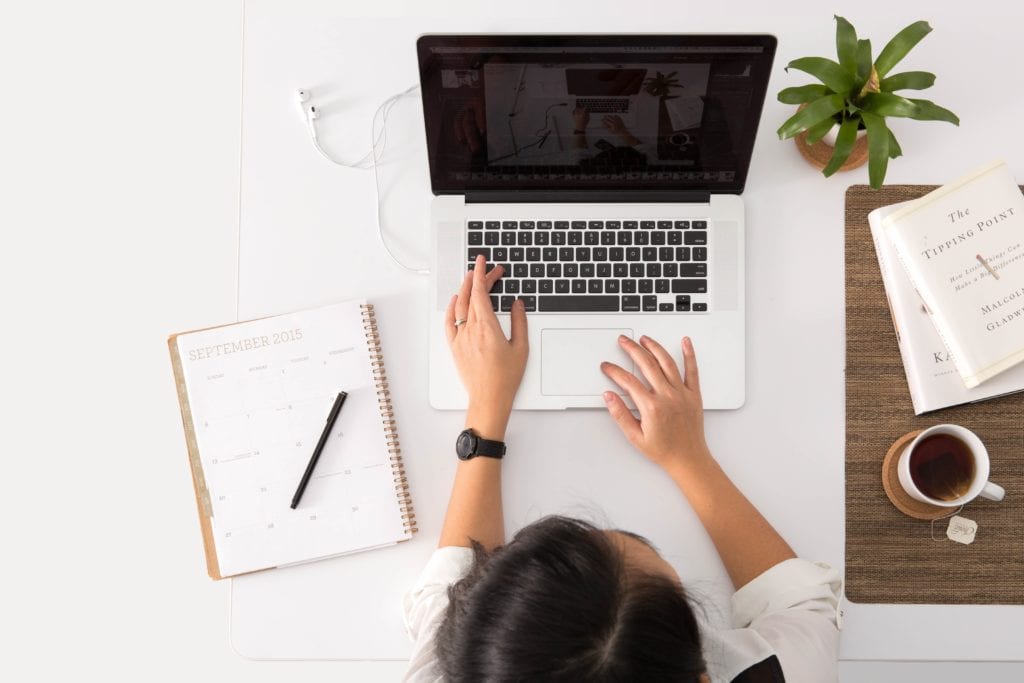 Workaholism like any other form of addiction, has damaging effects on one's personal and professional life…
Several studies overwhelmingly support the negative consequences of workaholism on an individual's psychological and physical wellbeing. Yet, most individuals falsely believe that being a workaholic can put them on the fast track to success.
Not only does a workaholic lifestyle cause job stress and burnout, but it also impacts a person's productivity. 
Though it's important to show commitment at work, it's even more critical to steer clear of a few bad habits practiced by workaholics, consciously or subconsciously. Watch out for these four poor habits of workaholics that can negatively affect your overall quality of life.
#1 They Don't Prioritise Health
Workaholics often prioritise work over health. They skip on nutritious food and tend to give in to unhealthy eating habits, such as consuming packaged food and eating on the go.
Since the body isn't receiving the required nutrition, they feel drained out in no time, causing them to load up on caffeine. Though it acts as a stimulant, too much caffeine intake can lead to sleep deprivation and anxiety. Sadly, workaholics are aware of this fact; yet, tend to depend on caffeinated drinks to stay up and active at work. 
Don't let work stress get to you. The deadly duo, overworking and stress, can wreak havoc on your physical and mental health. Instead, opt for nutritious food, sleep well, and exercise regularly to improve your quality of life and boost your work productivity.
Alongside the above, you can do things to help your body relax and unwind, such as:
Taking a warm and relaxing bath in the evening
Meditating – read more here
Walking – get outdoors in natural daylight
Journalling – write down your worries, get them off your chest
Read – read a good book on mindset, or some fiction 
#2 They Don't Make Time For Exercise
Workaholics have no time (Ahem! Don't make time) for exercise. The current work-from-home lifestyle restricts physical activity. Further, people are wary of going to public gyms during the ongoing pandemic.
All these factors are leading working professionals into a strictly sedentary lifestyle, which isn't good for their health. 
The physical activity guidelines shared by the Centers for Disease Control and Prevention recommends 2.5 hours of moderate-intensity cardio activity or 1.25 hours of vigorous-intensity physical activity for all adults. Regular exercise will improve your health and fitness and reduce the risk of chronic diseases. To prevent this, aim to dedicate at least 30 minutes a day for exercising at home. 
If you are too busy, set up a home gym! Having a fitness corner at home can save up to 50 percent of your time. Here's an interesting infographic by Rubcorp that throws light on why an increasing number of working professionals are jumping on the at-home gym bandwagon. 
Other ways to increase exercise are:
Walking or cycling to work
Playing sport with a friend
Taking the stairs (instead of the elevator)
Hiring a personal trainer (or virtual PT)
#3 They Don't Set SMART Goals
Workaholics fail to set SMART (Specific. Measurable. Achievable. Realistic. Time-Bound) goals. This causes them to multitask and work for long hours with no clear goals and priorities in mind. 
Check out this infographic by EntreResource that shares how multitasking can bring down your productivity. Source: https://entreresource.com/the-7-lazy-habits-of-workaholics/ 
Setting SMART goals will help you clarify your ideas and focus on what's most important. Simply put, it can help you use your time and resources efficiently, thus improving your productivity. 
#4 They Don't Set Aside Time for Upskilling
Workaholics are so busy putting their heart and soul into their work that they often miss out on sharpening their saw. They are too focussed on carrying out mundane tasks. This exhausts them mentally, leaving them with no zeal to learn something new. 
Neglecting intellectual development and not keeping up with the latest industry trends can render you redundant in no time. Further, it can stunt your professional development. Therefore, it's important to make time for learning new skills.
Sign up for an online course or attend webinars and lectures in your domain area to advance your career and stay competitive. 
You could also use your time more wisely by listening to podcasts on your commute to work or while going on a walk. In the evenings, when taking a relaxing bath to unwind from the day, why not read a book on personal development, something like:
The Chimp Paradox – Steve Peters
How To Win Friends And Influence People – Dale Carnegie
Change Your Thoughts Change Your Life – Wayne Dyer
Mindset – Carol Dweck 
Values Factor – John Martini 
Conclusion
Being a workaholic isn't something to be proud of. It is, in fact, compulsive behaviour that prevents you from developing healthy habits. If you see yourself giving in to the aforementioned poor habits of a workaholic lifestyle, its time to stop, and retake control of life and work towards achieving a work-life balance. Try your best to use the tips and insights shared in this post to embrace a positive lifestyle.