4 Tips For Building A Killer Home Gym…
05/06/2020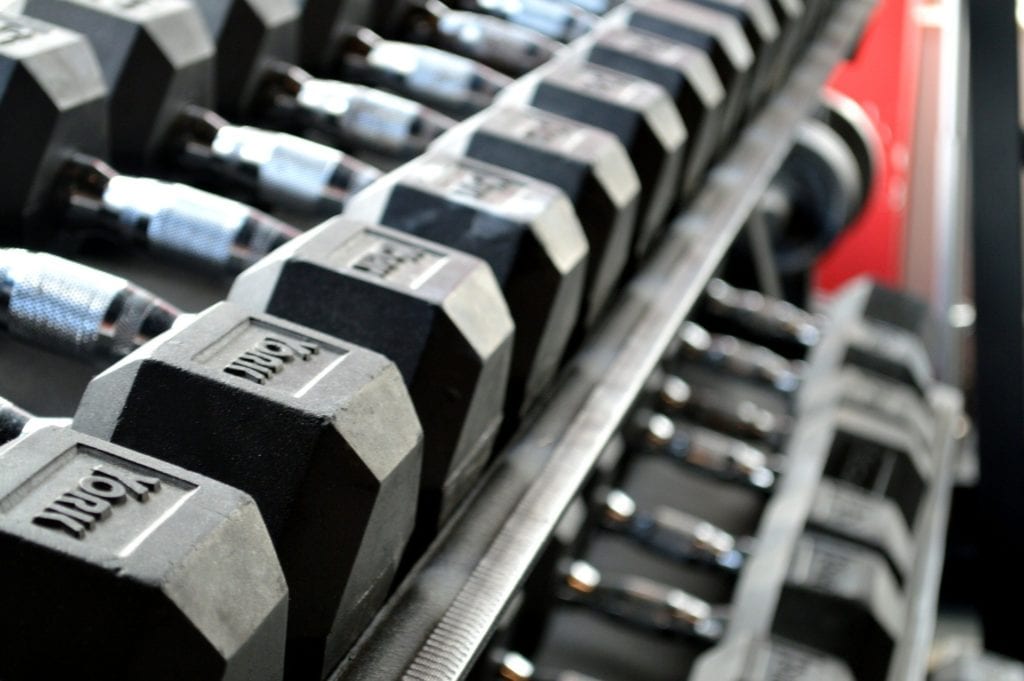 Having a fully equipped and stocked home gym is the dream for many bodybuilders, lifters, and fitness fanatics. But sometimes it can be difficult to know where to start when it comes to what equipment to buy, where to put it, and how to expand.
Knowledge is power, and here are four useful tips to empower you to get your lifting fix on from the comfort of your own home.
What space do you have to work with?
Before you can go out and start purchasing benches, power racks, and deadlift platforms, you have to seriously consider how your available space will impact your home gym design. It is all well and good wanting to build the next Golds Gym in your garage, but it will be a pointless endeavour if all you have to work with is a 2m x 2m concrete square.
If space is limited, then try to purchase equipment with multiple uses. For example, a power rack allows for both squats and bench press, plus they may have an attached pull-up bar or dip station.
Of course, if you have a larger space, you could build a mini gym. Last year I got a private gym studio built in my back garden…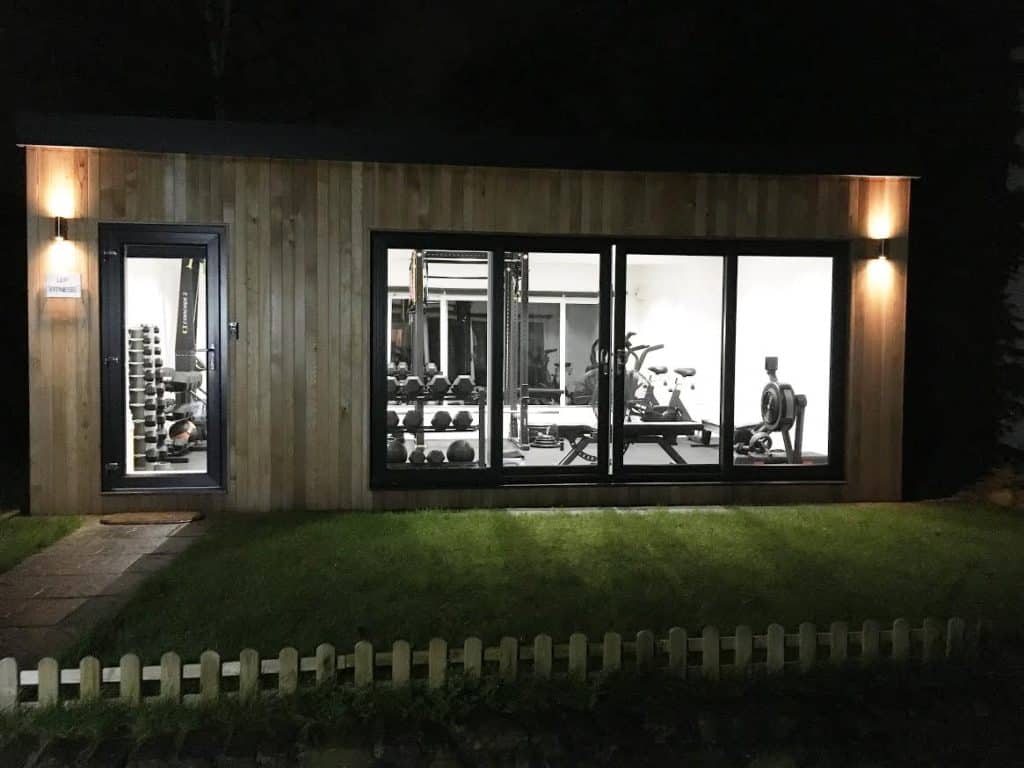 It is 30 square meters and has the following equipment: rowing machine, ski erg machine, assault bike, squat rack, pull up station, dumbbells (that go up to 40kg), weights bench, TRX trainer and an Olympic weight lifting set.
It is all about working with what space you have.
How much you have to spend?
What you require from a gym is going to impact what you purchase and inevitably how much you spend. If you are a powerlifter, then you can get away with only a few pieces of equipment, a barbell, and some weights. This lowers the potential initial cost of getting set up.
However, if you are a martial artist, you may require gear such as a heavy bag and other functional equipment such as kettlebells, sandbags, and maybe a dip/pull-up station. 
If you are looking to build a simple and affordable home gym with only a few bits of kit: dumbells, bench, and some accessories such as a skipping rope and resistance bands, then you can probably kit your gym out for less than £600.
If, however you want more equipment, especially cardio machines such as a low impact treadmill and rowing machine, then you could be looking at spending between 1-5k. 
If you have lots of money to spend, you could kit out a mini commercial gym. To do this, you are looking at spending anything from 10-25k.
Room to improve (start small and add gradually)
If you are new to working out and have a limited budget, it is always best to start with the basic equipment and add to your gym slowly. You do not need lat-pulldown and cable machines straight away, so hold off on buying them until you know that they will be essential to your goals. 
Keeping your initial purchases on the smaller side allows you room to choose what direction your home gym is going to go in. Plus, this has the added benefit of lowering your initial costs and making your home gym a more financially viable option.
If you said to me, "Nick, what are the three most important pieces of kit that you recommend?"
I would say:
1) Dumbbells – because you can do hundreds of different exercises: chest press, fly's, one-arm rows, shrugs, punches, lunges, squats, side raises, shoulder press, tricep kickbacks, bicep curls, you name it.
2) Bench – you do not need a bench, but it helps. If you can afford one, I would recommend it. Buy a bench where you can change the angle i.e., where you can do an incline, flat, and decline position. This will give you more variety and allow you to hit your muscles from different angles. For example, on a chest press, you can do an incline DB press which hits the upper chest, a flat DB press which hits the middle pecs, and then do a decline DB press to target the lower pecs.
3) Olympic Barbell Kit (120kg set) – Having this in your home gym will allow you to do the bread and butter exercises. The ones that give you the most bang for you buck and where you do not need to spend hours in the gym. For example, having an Olympic weight set will enable you to do exercises such as deadlifts. Deadlifts, if done correctly, work your legs, lower back, upper back, traps, and core. If you can afford to add a squat rack too, then you will be able to do squats, bench press, and all of the major lifts that professional bodybuilders and athletes perform.
Storage
Finally, where are you going to put everything when you are not using it? You would not leave your weights lying around in a gym, so why would you do it at home?
Make sure you have a storage system in place or at least on your order form when setting up your gym. Most people just buy the weights but have nowhere to keep them when they are not in use. Do not be one of those people. Purchase a rack or stand to keep everything neat and tidy when you do not need them.
If storage is an issue, you could purchase some adjustable dumbbells…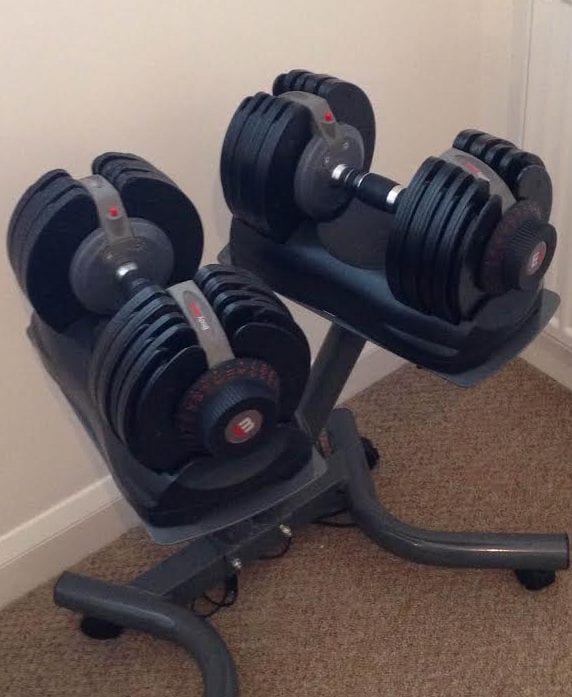 This is where you only have one set of dumbells, but you can easily change the weights. For example, I used to have a pair of adjustable dumbells that went from 5-25kg, all you had to do to change the weight was press a button and turn the wheel (a fantastic piece of kit). For example, with one pair of adjustable dumbells, you can get 5kg, 7.5kg, 10kg, 12.5kg, 15kg, 17.5kg, 20kg, 22.5kg and 25kg and all without taking up space like a full rack of dumbells.