5 Reasons You Should Drink Protein Powders To Supplement Your Workout…
21/09/2020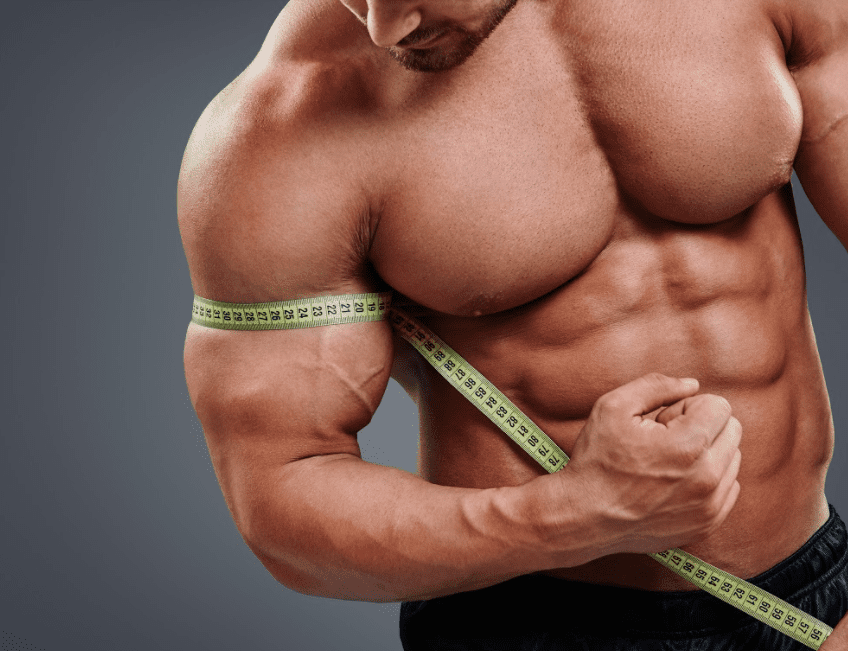 Protein powder supplements are some of the most widely used forms of bodybuilding nutritional supplements. Bodybuilding supplements are widely used by the bodybuilding, weightlifting, and mixed martial arts athletes and enthusiasts to facilitate a gradual increase in muscle mass. This form of bodybuilding nutrition is readily available and is quite inexpensive.
What Is Protein Powder?
Protein powder can be made out of powdered milk or soy milk. It is also sometimes included in drinks such as coffee and shakes.
Most bodybuilding supplements contain some kind of protein powder because it can easily replace the liquid that's often used as a base.
Protein is important to the body because it helps build and repair muscles. It also aids in the absorption of nutrients and aids in digestion of food. Whey powder is a popular form of protein powder. It's commonly found in milk, but it can also be found in many other products.
Protein powder is used to provide energy to athletes during intense activities. Athletes can also use it to provide additional minerals and vitamins to their muscles as they participate in intense competitions. It's easy to prepare, requires very little or no preparation, and can be mixed with water or milk.
As protein powder is made from different types of protein, it provides the body with all the essential amino acids which are essential for muscle growth.
It seems like everyone is talking about drinking protein powder and it's not surprising. There are several good reasons why you should drink protein powder too, not least of which is that it helps keep your muscles strong, and it can make your immune system more effective.
How Does It Work?
Protein is basically made up of two major building blocks, a protein and a peptide. The protein component has a lot of amino acids, which are the building blocks of the cells and muscles, while the peptide helps the body break down that protein into energy.
So, if you want to build muscle and keep on top of your exercise regime, it's a good idea to include protein as part of your diet, especially if you're an athlete or a body builder.
Top Reasons To Drink Protein Powders
Here are some of the top reasons for you to start drinking protein powders to supplement your workouts:
#1 Gain Muscle Mass
There are several other reasons for you to drink protein powder too, and the first one is that it can be helpful in helping you build muscle mass, especially if you eat the right foods to supplement it. This is because the protein that you consume can help your body to absorb fats better, which will help to make you gain weight and muscle mass faster.
#2 Muscle Recovery
Protein powder can help you build muscle and reduce the risks of osteoporosis, heart disease, and cancer. If you drink protein supplements, you're doing your part in helping your body improve your memory and reduce the risk of getting various diseases and and conditions. So, if you're a person who's at risk of any of these problems, it's certainly worth considering drinking protein powder as part of your daily diet.
One of the many reasons you should drink protein is because it helps build muscle faster. Protein is essential for many things such as muscle growth, repair of muscles, and so much more. Protein has the ability to help repair and rebuild muscles after intense workouts. It also has the ability to help build your muscle tissue faster, which makes your workout a lot easier.
#3 Helps Absorb Vitamins And Minerals
Protein powder is also useful in helping your body absorb vitamins and minerals from the food you eat. This can also help you maintain your health and your immune system too, which is another important reason to drink protein powder as part of your diet.
#4 Improves Performance
Protein powder is also commonly used by athletes to help improve their performance. In order to achieve better results, many athletes will try to increase their exercise and workout intensity. Although it may seem like the easiest thing in the world to do, it's important to know what you're doing to improve your body's performance and work at a level that will be beneficial to you.
If you add protein to your workouts, it can help make your workout easier which, in turn, will help you achieve a higher level of intensity and reach your goal faster.
#5 Weight Loss
Protein intake is an important part of weight loss. Many of the studies that have been conducted show that protein intake can be beneficial when it comes to helping weight loss. Protein powders can help reduce the absorption of fat into the body and make it easier for a person to burn more calories and fat.
One thing to keep in mind when it comes to choosing protein as part of your weight loss plan is that you have to watch the type of protein that you are taking. There are some protein powders that contain only whey protein isolate, which is what's usually used in most supplements.
Other kinds of protein have egg protein, which can cause other problems such as a lack of absorption. If you want to reduce the risks of having too much protein in your diet, it's better to choose a protein powder that is not only whey or egg based.
Conclusion:
There are various benefits that you can get out of drinking protein, and it's very easy to get enough protein into your diet. Just remember to drink it with lots of water and plenty of fruit and vegetables.
Protein powder is one of the best workout supplements. Protein is a crucial macronutrient which helps repair tissue, build muscles, and produce hormones and enzymes. The body needs protein to be able to help other proteins repair damaged tissue and build muscles. Protein is also necessary for the body to absorb and utilize fat, and reduce cholesterol and other potentially harmful risk factors for coronary diseases.
While there are many benefits of protein powder, it does have some downsides. It has been known to cause allergies in some people, leading to vomiting, diarrhea, or other side effects. Be sure to do your research before buying a particular brand. A reputable brand will have a clear label on their product, indicating all the ingredients and the right serving size.