Busy Mum Jo Loses 14lbs in 8 Weeks With Online Coaching…
22/03/2021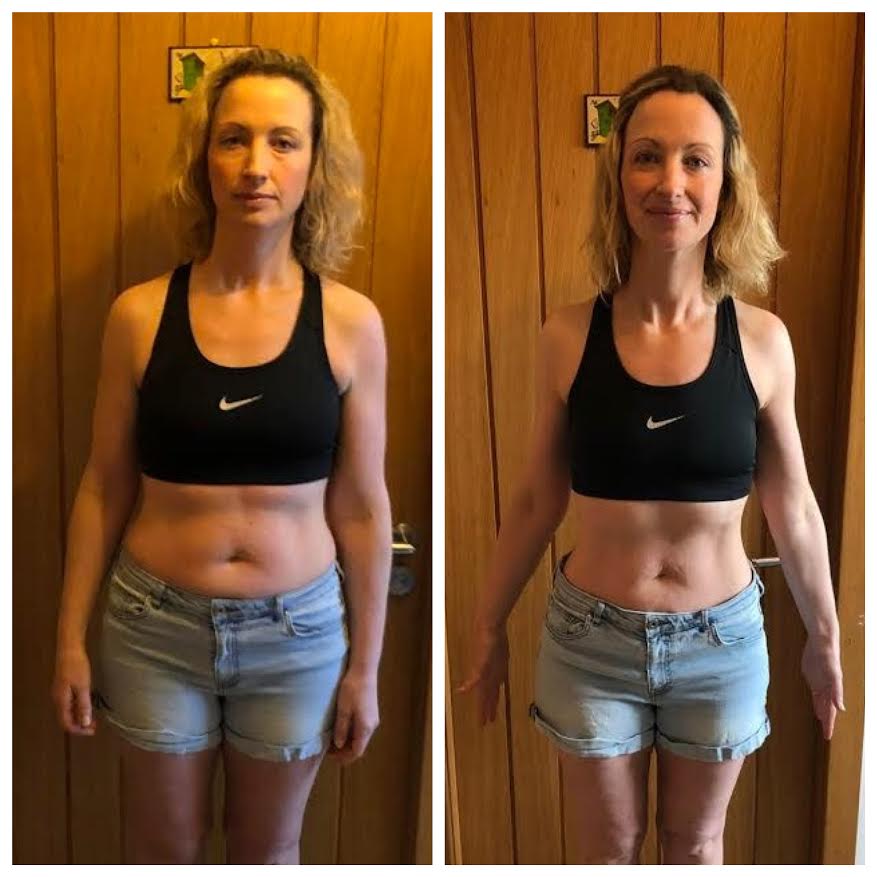 Another lockdown transformation!
Jo's results were achieved over eight weeks, working out at home – with very minimal/basic gym equipment…
Jo's Transformation Story…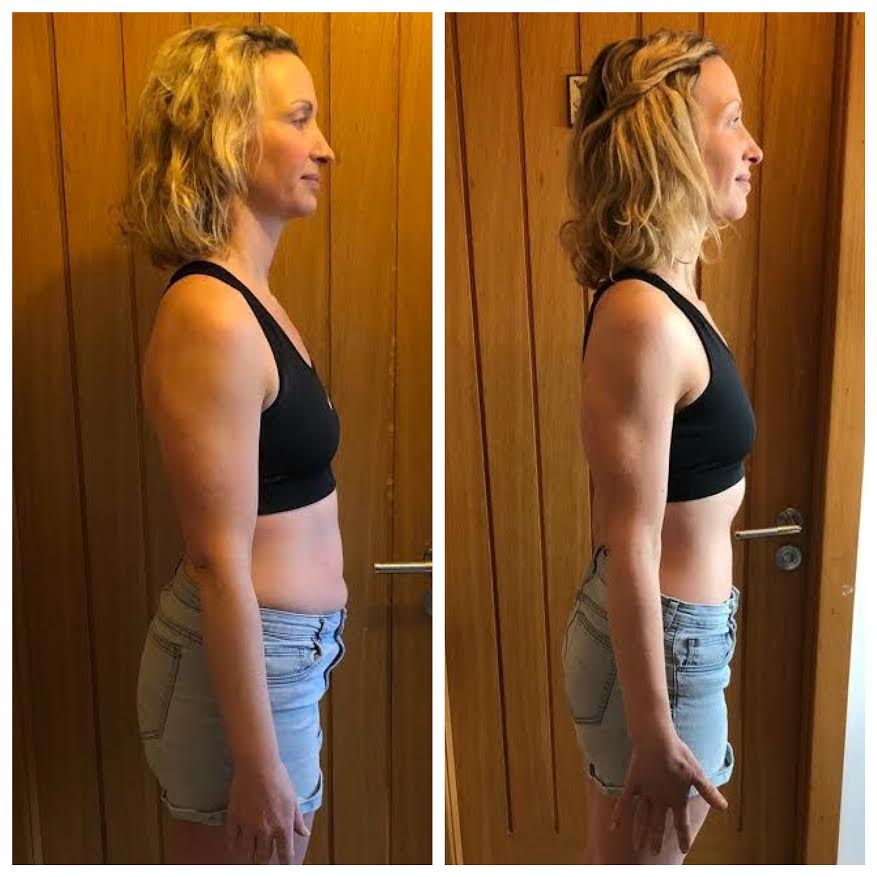 When I spoke to Jo, she was tired of hopping from diet to diet and trying various training plans, BUT they either didn't work or were not sustainable.
Despite doing yoga twice per week and running 2-3x per week, she wasn't getting the result she wanted.
This is something I see all of the time…
People who regularly exercise BUT who don't see a visible change to their body shape. This is because they are not doing the correct type of training. For example, running will improve your fitness, BUT it won't strengthen/tone your arm muscles.
For example, If you want to transform your body shape… lifting weights is a MUST. And also a specific type of resistance training, done in a particular way/order…
There's a BIG difference between getting fit vs. achieving a head-turning body transformation. Two very different styles of training indeed…
That's why you should reach out to a specialist body transformation coach (don't try and do it alone…otherwise, you'll likely fail or get demotivated when the results don't happen)
Back to the story…
I set up a phone consultation with Jo. We made a list of all of her struggles and then came up with a plan so that she could:
Get the results she wanted (losing a stone in weight and getting a toned beach body)
A plan that would fit into a busy lifestyle (parenting, work, etc.)
A sustainable program – not just some 8-week crash diet!
It's safe to say we achieved all three objectives.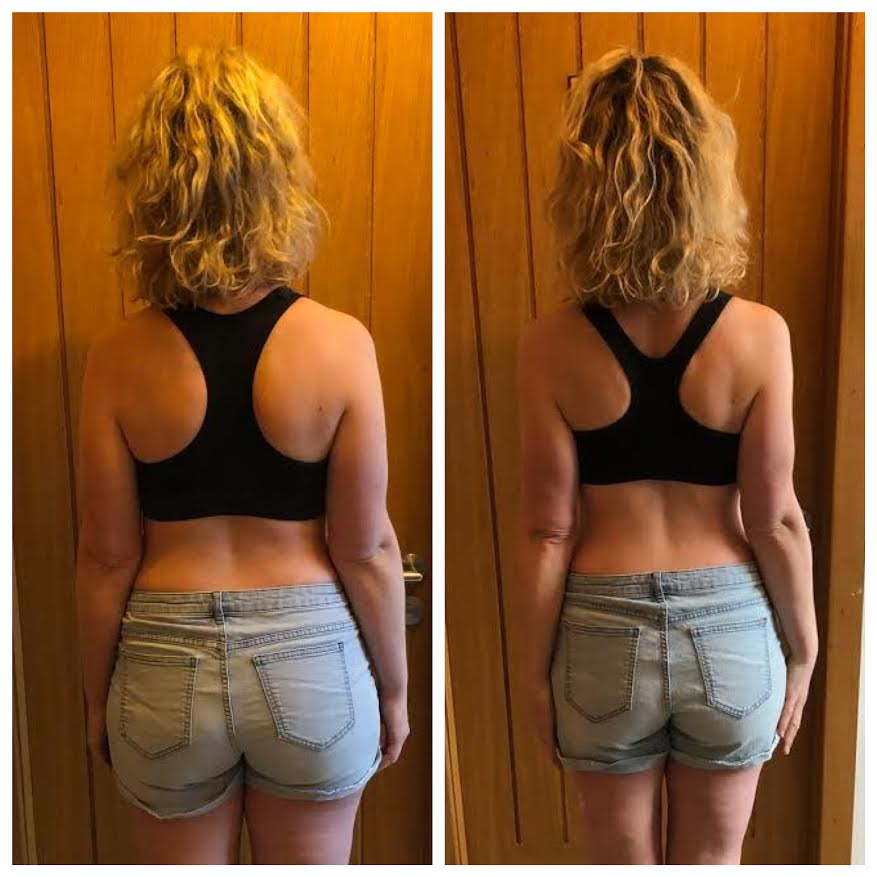 What's the secret?
In a nutshell…
I created Jo a training plan with weights and resistance bands, which would help her build muscle tone. I combined this with a flexible meal plan – full of her favourite foods. We also did weekly check-ins – where I made slight tweaks to her training and meal plan to ensure she kept progressing.
A simple system that, when set up correctly, leads to excellent results.
After completing over 12,000 coaching sessions and working with hundreds of people from all walks of life and different shapes/sizes…
I know what each person requires to get results. I also know how to build a plan that works for each individual. It's not just creating the plan(s) BUT the minor tweaks needed throughout the program to ensure results keep happening…
Most plans stop working after 2-4 weeks. That's why you need an expert to guide you through the process and why online coaching is highly effective. All it requires is the right coach, combined with a 100% committed person, and the sky is the limit!
Life-Changing Results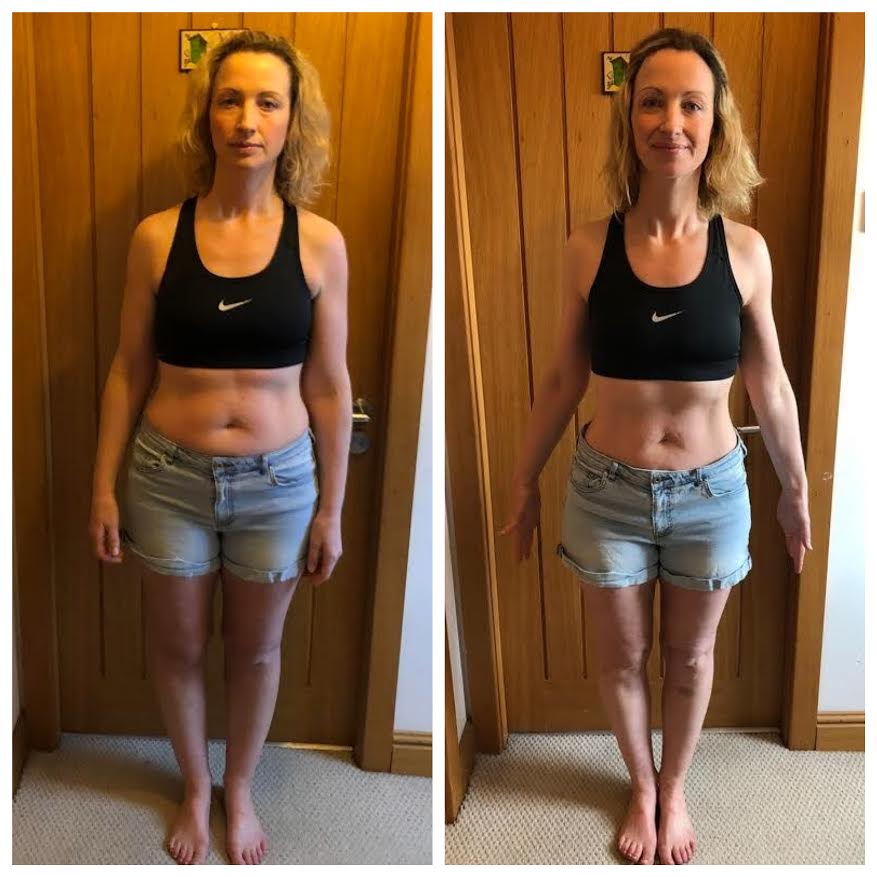 Here is Jo's testimonial:
"Nick, you have helped me to look at little things really differently, and that has made ALL the difference.
These include:
I can still eat every meal with my family, even if I am eating a different meal – and everyone is always pleased, actually happier as we are all eating what we like/want!
Push myself more with the workouts, starting manageable, and building up has worked amazingly for me. I can't believe I am using the 12kg weight for my whole workout and now doing an hour of training without sweating!
Losing 14lbs of weight, which was the goal I set out to achieve at the start
Batch cooking to set me up for the week ahead (lovely soups/curries/chili's)
Not being afraid to try different foods off-plan (but check the calories)
I can have chocolate but consciously. I now prefer dark chocolate and savouring it. It is a treat rather than a daily habit
Having some positive rewards: rather than food-based
Cutting out alcohol for four weeks, but again doing this gradually to start and then setting a manageable goal.
I am so pleased with where I have got to so far. Thank you enormously for your input into this.
Would You Like To Achieve Your Own Body Transformation?
How about getting results like these people…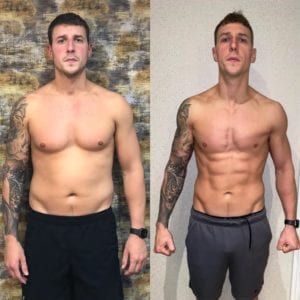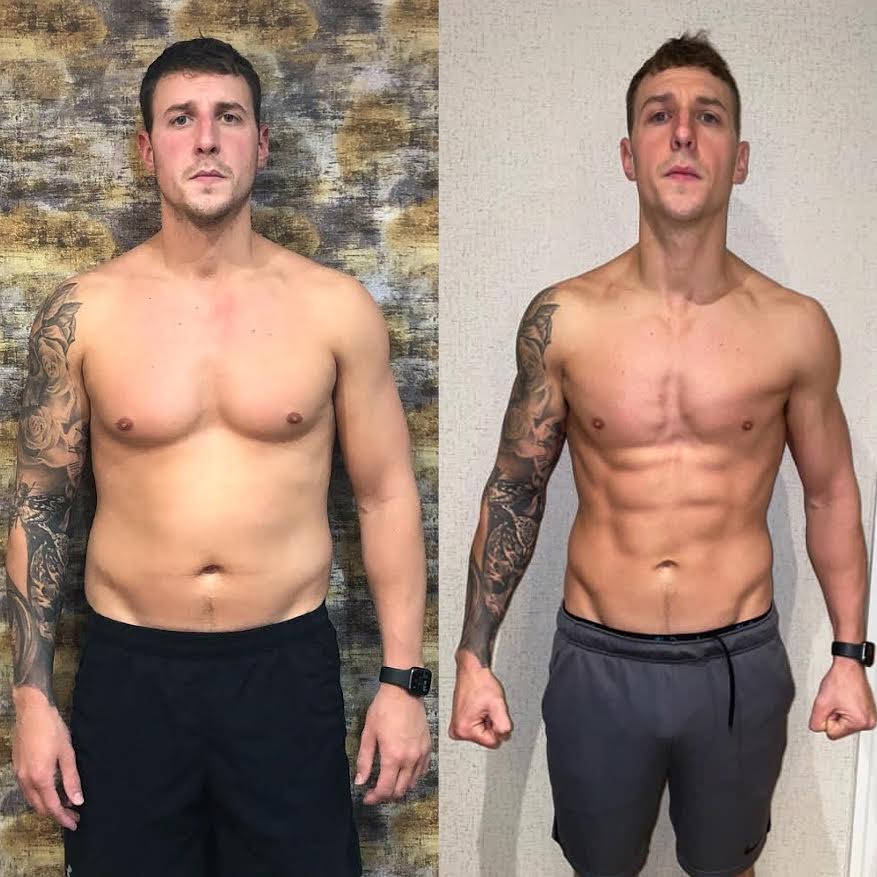 Mike dropped 26lbs in 8 weeks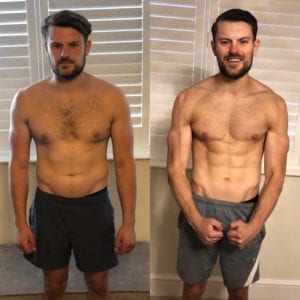 Sam lost 10kg in 8 weeks.
They were in the position you're in now, BUT with a change in attitude/commitment, the right plan of action, and a coach supporting them every step of the way…
They not only transformed their body shape BUT greatly improved their confidence and quality of life.
I'm looking to work with five new online clients. If this is what you want, please check out my online personal training website and book in for a free consultation – we will discuss your goal(s) at great length and create a step-by-step road map that is guaranteed to get you the results you want. 
Thanks for reading,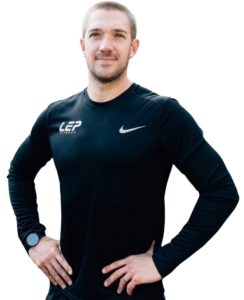 Nick Screeton