How to Get a Job in the Fitness Industry – Steps and Tips…
29/09/2020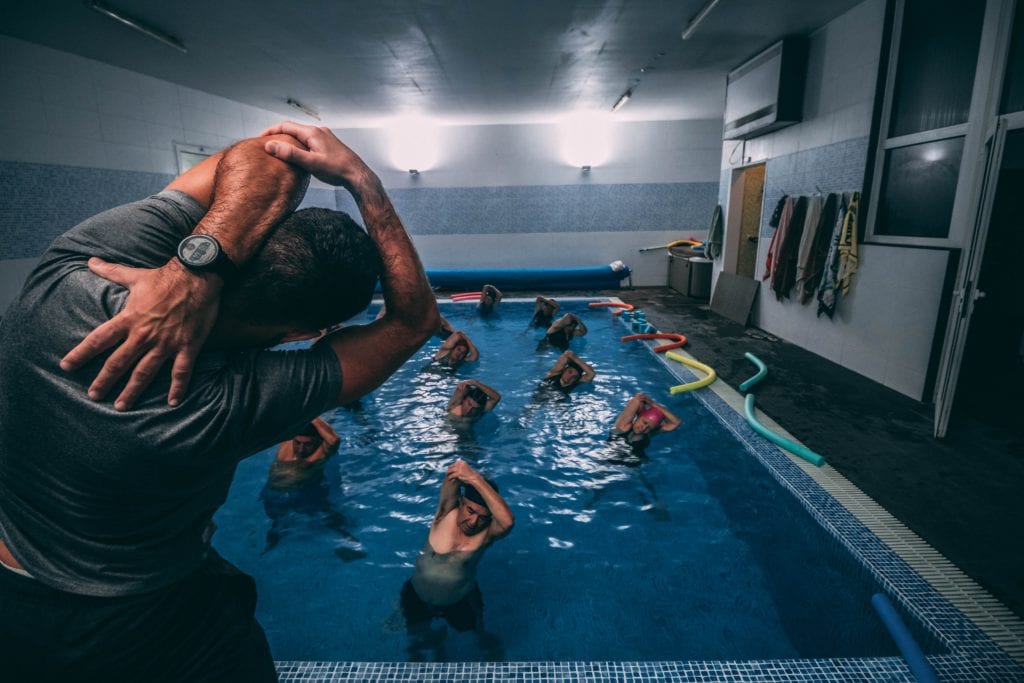 Do you consider yourself a real fitness buff?
Do you enjoy working out, not just because of how it makes you look, but how it makes you feel?
Do you have a real passion for all things fitness-related?
If you've answered yes to these questions, then it may be time to start considering a job in the fitness industry. Choosing an industry that you feel excited and passionate about means your job won't feel like work, and instead, you will look forward to each day.
Of course, making the decision to pursue a job in the fitness industry and then landing a job are two entirely different things, and will require some work and planning on your part. So let's take a look at some useful steps and tips you can use to help land a job in the industry.
Research the Various Jobs and Careers
A good place to start is by narrowing down your interests. What job or career are you looking into? You can make it clearer by doing a little research on the various jobs available in the personal fitness and wellness industry.
Some of the more popular jobs include personal trainer, physical therapist, registered dietician, health club manager, gym assistant, wellness coordinator, and spa professional just to name a few. 
Enroll for Specific Training Courses
This is a tip that applies to the majority of industries out there. Any time you can get a formal education in the industry you want to work in, it will better your chances of being hired and potentially earning a higher income.
Take, for example, personal trainer courses. Personal training courses are meant to prepare you for becoming a professional and making sure you're able to compete with other candidates out there.
The personal training course program at TRAINFITNESS gives you the foundation you need to offer clients the services and knowledge they need to excel and meet their goals. You can start a personal trainer course and choose from a few different paths. 
No matter which personal trainer course you choose, you're sure to expand on your existing knowledge exponentially.
Choose a Specialisation
After you decide on what course you want to enroll in, you'll want to also see if you can specialise in a particular area of interest. Any time you can specialise in something, you set yourself apart from others. It looks great on a resume and can make a difference between landing a dream job and not even getting an interview.
Not only does a specialisation make you more attractive from an employer's point of view, it also means you can demand a higher salary.
Get Out There and Network
Once you have made your choice about what career you are pursuing, it's a good idea to start networking. Networking allows you to meet others in the industry, pick their brain for advice, put the word out there that you're looking for employment, and really start to build a solid network of contacts.
Social media is an excellent place to build your brand as a fitness expert.
Consider Going Into Business for Yourself
If you're having a hard time finding a job, or you just can't see yourself working for someone else you may want to consider going into business for yourself.
We can go back to the job of a personal trainer as a great example. These services don't have to be offered at a gym, you could open your own business and visit people in their home providing one-on-one customised training sessions. 
Learn What It Means to Own Your Own Business
For those who prefer to go into business for themselves, it can also be helpful to enroll in courses meant for business owners. Learning the basics about how to operate a personal training business, finances, build a marketing plan, and so forth, will prove to be incredibly beneficial. 
You don't want your business to fail simply because you don't have experience owning a company. Sure you're passionate about fitness, but you also need to educate yourself on being an entrepreneur.
Keep a Positive Outlook
The final tip can be easier said than done. Landing your dream job isn't usually a simple and quick path, rather, it takes a lot of work, effort, preparation, practice, and training. Just because the going is tough though, it doesn't mean it's time to give up. It may just mean you need to re-focus, dig deeper, and remind yourself what it is you're working towards.
Better Your Odds of Breaking Into the Industry
Each of these tips and advice is designed to help prepare you to break into the industry and enjoy successful results. Remember, the path may take longer than you initially thought but the rewards can be plentiful.