How to stay motivated and hungry for success in Lockdown 2.0
19/11/2020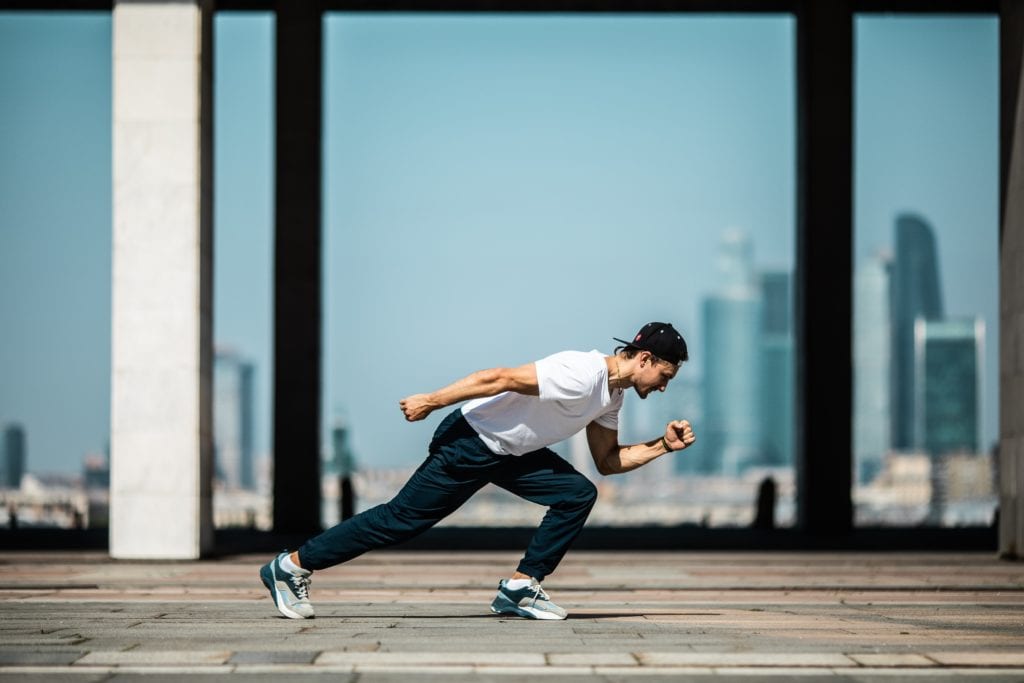 With the UK currently in lockdown, now seems a good time for you to set a few fitness or weight-loss goals – though, sadly, whether you will act on them for long is another question.
In a study highlighted by the Daily Mail, over half of adults admitted to having abandoned a health kick within 24 hours of starting it. If you often find your motivation flagging too soon, here's what you could do about it – whether you want to eat more healthily, exercise more often, or pursue any other positive lifestyle change.
Ask yourself why you keep setting that goal in the first place
Often, when someone wants to get slimmer or fitter, it's because they think it will make them look better or, at least, improve their self-esteem.
Whatever your own reason for wanting to turn things in your life around, don't be afraid to regularly remind yourself of that incentive. For example, if you are a woman eager to look good in a tiny bikini, you could buy that bikini right now and hang it up for you to often see at home.
Set specific milestones for you to work towards 
The problem with settling for a vaguely-defined goal like "lose weight" or "get fitter" is that it's not immediately obvious how you are supposed to track and measure your success with it. Hence, you can't be certain exactly where you are at any given stage of your self-improvement journey.
So, rather than just "lose weight", you could aim to "lose 10lb in 10 weeks" – and, rather than simply "get fitter", you could intend to "go for a run three times a week".
Imbue yourself with positivity
You could do that through acknowledging and appreciating your progress as you make it. While shaping up can feel like something of a waiting game, you can make some changes pretty quickly; for example, male readers could click here for an array of men's tracksuits to buy from.
However, you could also picture yourself meeting your end goal long before you actually meet it. Imagine, say, walking on the beach with a muscular, toned physique…
Initially, go cold turkey with your bad habits 
Naturally, you could feel easily dispirited if your first few fitness sessions show few results. Hence, in a Mirror article, personal trainer Anthony Healy suggests that, whatever adverse habits you have, you give them up for at least 6-12 weeks.
Doing so can enable you to achieve some quick results that potentially further spur your motivation and make you "hungry" to keep succeeding.
Recognise that your time is limited
Lockdown 2.0 will end sooner or later, so imagine how good you would feel if, when it does end, you know you spent your quarantine time wisely?
In a Medium article, Rakshith Vasudev insists that "if you want to stay hungry, you need to focus on your goals and consider them to be more important than anything else." As you occupy yourself with this notion, you can expect your motivation to rise.
Hire an expert personal trainer 
Whilst the gyms are currently shut, you can still hire a personal trainer either by working out in a public park or in the comfort of your home. LEP Fitness offers virtual personal training for people wanting to get in great shape. Ideally, you want to have some basic gym equipment such as dumbbells, but there are also hundreds of bodyweight exercises you can do.
Complete a 30-day fitness challenge 
Thirty days is a small amount of time to commit to but enough time to start noticing results, which can then ignite the fire for you to continue for another 30 days. Imagine if you completed 3 x 30-day challenges (90 days), you could achieve some head-turning results.
Work on your mental health 
We all know that the mind and body go hand in hand. Alongside working on your body, why not do some activities to boost mental health. For example, you could:
Keep a gratitude journal – write down three things you are grateful for each day.
Meditate – even just 10 minutes a day will lead to great results. 
Read some personal development books – such as Tony Robbins.
Take a 30-minute walk each day 
Walking is great for mental health, alongside physical health. It burns calories, and getting some fresh air will do wonders for your mind, body, and spirit. Try and get outside every day for at least 30 minutes (longer if you can).
Keep Yourself Mobile
Pushing your body with an intense workout is one thing, but you also need to allow your body to heal by resting. One of the best ways to do this is a combination of mobility exercises and stretches. Here are four really effective exercises to add to your weekly routine.