When Working Remotely Affects Your Weight – What Next?
23/03/2021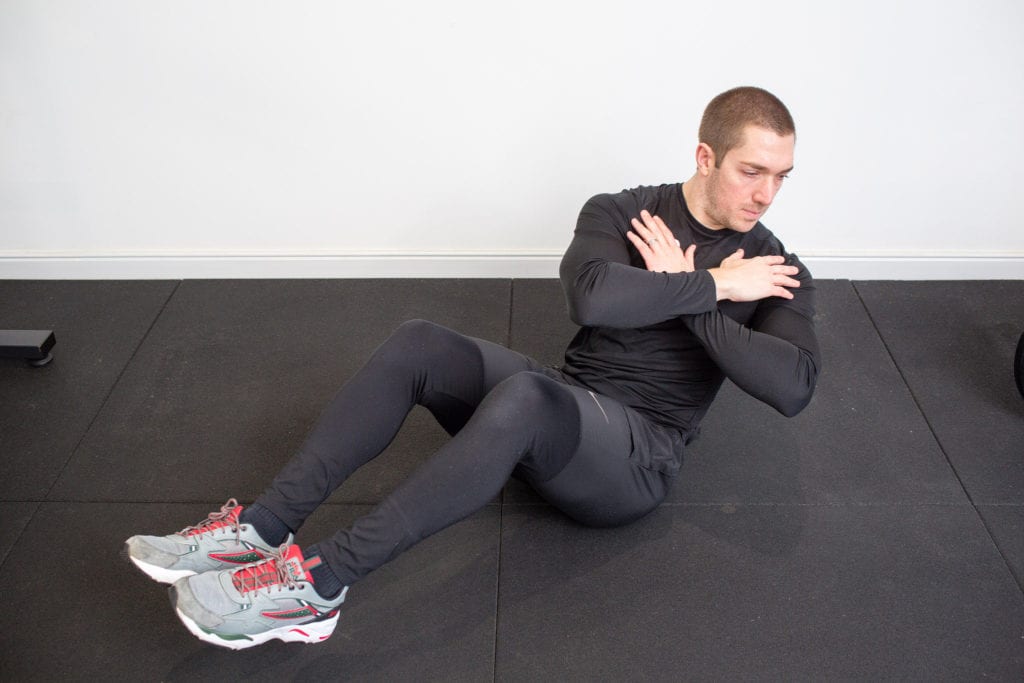 The convenience of working from home comes with unexpected challenges. You are more likely to live an active life, maintain a healthy social life or take good care of yourself when you commute to work.
Many people buy outfits because they have to go out to work or meet friends, but you'll have fewer trips to the salon, barber, or a clothes store when you are just at home. Sadly, many gain a lot of weight too.
But still, working from home can be the best arrangement if you create a sustainable work-life balance. You'll be less tired and more productive because you don't waste time commuting and your family will spend more time with you.
It's also a cheaper arrangement because you don't have to fuel or pay for transport or have your lunch at the restaurant. If you're worried about weight gain, here are tips to help you stay fit and healthy.
Invest in a Virtual Trainer
If your local gym shut down during the lockdown, you'll probably be wondering how you can manage a healthy workout without a trainer.
Hiring a virtual trainer means you'll have a fitness expert to work with just the same way you would at the local gym. They'll teach you different moves, including core and abs workouts that will build your strength and fitness. A virtual consultation maps out a plan that will help you achieve your fitness goals faster. 
A virtual trainer gives you a personalized training program that best suits your schedule, preferences, and needs. It's a good arrangement for those who need an accountability partner to push them to sustain the program.
If you're the type of person who is very disciplined, then you could also opt for online personal training – this is where a fitness coach will design you a training and diet plan, and you check in with them each week…
For example, lots of people I work with want to do an 8-12 week body transformation without doing virtual sessions. They want the custom plan but don't need or want the coaching. Each week you send pictures and measurements to your coach. Your coach then makes tweaks to your meal/exercise plan to ensure you keep progressing. 
Here are some results I've achieved with online personal training clients…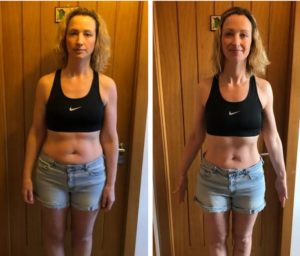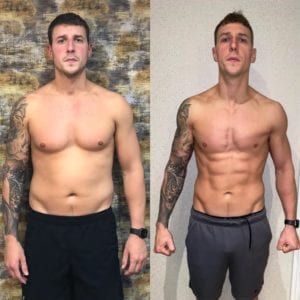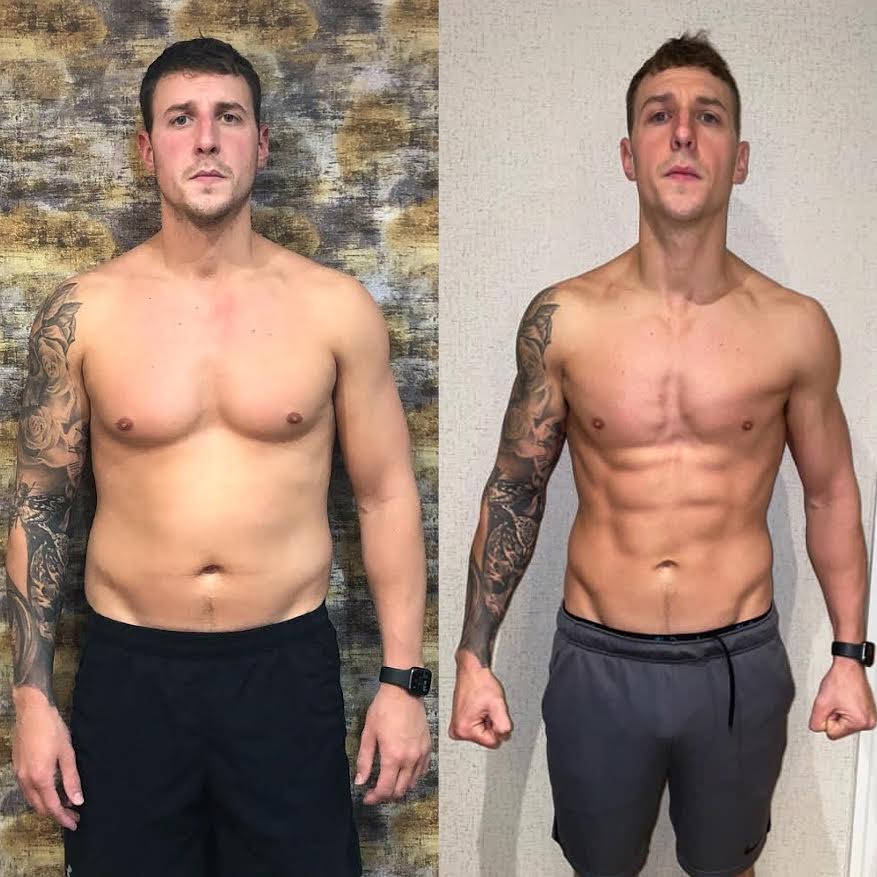 Get Out More Often
Understandably, there is a lot to do when at home, and before you know it, the day is gone. Plan your day and make sure you allocate an hour or two, three times a week, to walk and relax. You can walk your dog or with your family around the neighbourhood. You'll stretch your muscles, improve blood circulation and burn some calories too.
Getting out also gives you the much-needed distraction that re-energizes or helps you to refocus. When you feel demotivated, dull, and worn out, take a walk. It will clear up your mind, allowing you to have a more productive day.
Aim to give yourself at least 20-30 minutes each day to leave the house and go for a walk or run. The daylight will help refresh your mind and body and also improve the quality of your sleep. 
Watch Your Diet
Working and staying at home gives you the freedom to eat what you want when you want. You can improve or worsen your health, depending on how you use this freedom. Eating home-cooked foods makes it easier to choose healthier choices. You control what you eat, meaning you can cook more nutritious foods and control the portions.
Eat more fruits and vegetables and limit starch and processed foods. You also need to take at least 2 litres of water, have 30 minutes of workouts, and be on your feet more. If you sit down most of the day, stand up every one hour and take a walk. It can be a simple task, such as going to the kitchen to refill your water glass. Any form of movement will boost your blood flow. 
Working from home is the most fulfilling work arrangement, especially when you don't neglect your health. Your family will also be happier, and you'll have a more balanced life.
Work On Your Mindset
It's all well and good working on your body, but don't forget your mind. It's essential to take out time each day and work on the most powerful muscle in the body…the brain. You can do this by:
Meditating 
Reading books on personal development 
Hiring a life coach 
Aim to factor in 10-30 minutes each day to work on your mind. When the mind is in the right place, the body will follow.