How To Become A Personal Trainer…
10/11/2020
The personal training industry is a great career to go into because…
There are literally millions of people who need your help.
You have the power and influence to improve people lives, and to help them live longer.
It can be extremely well paid and you can potentially earn up to £100,000 per year!
If you're new to the industry it can be hard knowing where to start, but that's exactly why I have written this blog post to help get you get going…
#1 Why Personal Training?
First off all you need to get clear on your intentions and why you want to help people on the gym floor. Is it to help people lose weight? or to build muscle? or perhaps both!. You may want to work with athletes or the local football team. The most important thing before starting out is understanding what you want to achieve and who you'd like to help.
#2 Get Qualified
By law you need to be qualified and it's also a great opportunity to learn from some excellent personal training courses – you can check out some courses here . You'll learn about anatomy and physiology, the different components of fitness, how to take postural assessments and how to give out correct nutritional advice. All of these skills combined will help you transform your clients health and fitness and will give you a great starting platform to develop your career.
#3 Get Experience
Nothing beats 1-1 personal training experience, being on the gym floor and interacting with a wide variety of customers. It's a bit like learning to drive, the real learning doesn't start until after you've passed your test – when you are out on the road by yourself!
The best thing you can do once you become qualified is to start practicing with real clients and learn along the way. Train your friends, and family members and offer people free sessions at the gym. You will learn a lot and also potentially pick up some paying customers!
#4 Be Enthusiastic
If you work on the gym floor you are literally seeing hundreds of people each day, many of these customers will need extra professional help and support. Be polite, friendly and enthusiastic with everybody that you meet. Go up to customers on the gym floor and tell them that they are doing a great job and give them some free advice. You'll feel amazing giving out help and you will also attract customers who are willing to pay you to learn even more!
#5 Ask For Help
Don't be afraid of asking other personal trainers for advice. Look at the ones you aspire to be like and ask them for some tips e.g. how to attract clients, or how to give out correct nutritional advice. You don't always have to ask personal trainers in your gym, you could go elsewhere and look online at some of the best personal trainers in the UK. There are plenty of coaches out there who would love to share their guidance, knowledge and wisdom. Don't be afraid to ask for help!
#6 Get Organised 
Running a personal training business can be overwhelming, especially if you're not organised. There are lots of ways to do this such as:
Getting a diary
Planning ahead each week/month
Keeping notes of ideas in your phone
Booking in time each week to rest and recharge
Hiring a business coach
Reading the book the 'Values Factor' by Dr John Martini
Keeping a clean work environment and office space
#7 Create a website 
If you want customers to find you on Google then why not set up a personal training website? You could pay a web developer, or pay for a pre-built website, for example signing up to sites such as 'Wix'.
Your website is your shop window and it's a chance for people to get to know you i.e. who you are, how you can help them, what results you've achieved, etc.
On your personal training website, I would recommend the following pages:
About You page – your background, skills, qualifications, etc
Packages page – what services you offer, pricing, etc
Blog page – free articles to help your audience
Testimonials/Results page – showcasing your reputation
Contact page – so people can get in touch and book in
#8 Write Gripping content 
Whether you use your website, or social media channels (or both!) make sure to write content that creates engagement and encourages like, shares, follows, and ultimately…new clients! If you are struggling for content ideas then check out this article I wrote – 60 Awesome Content Ideas for Personal Trainers – it may help to give you some inspiration.
#9 Read, Listen and Learn
The best personal trainers in the UK are constantly learning and growing. They read books, listen to podcasts (check out my 5 favourite podcasts for personal trainers). I recommend listening to people such as:
Mark Coles
Phil Learney
Phil Graham
I would also recommend reading 'Change Maker' by John Berardi. I read this during lockdown and it's one of the best (if not the best) book I've read in years. You must pick it up! Mark Coles also has a fantastic book called 'Level Up'. If you read both of these your PT business will go to the next level.
Thanks for reading, and any questions please get in touch.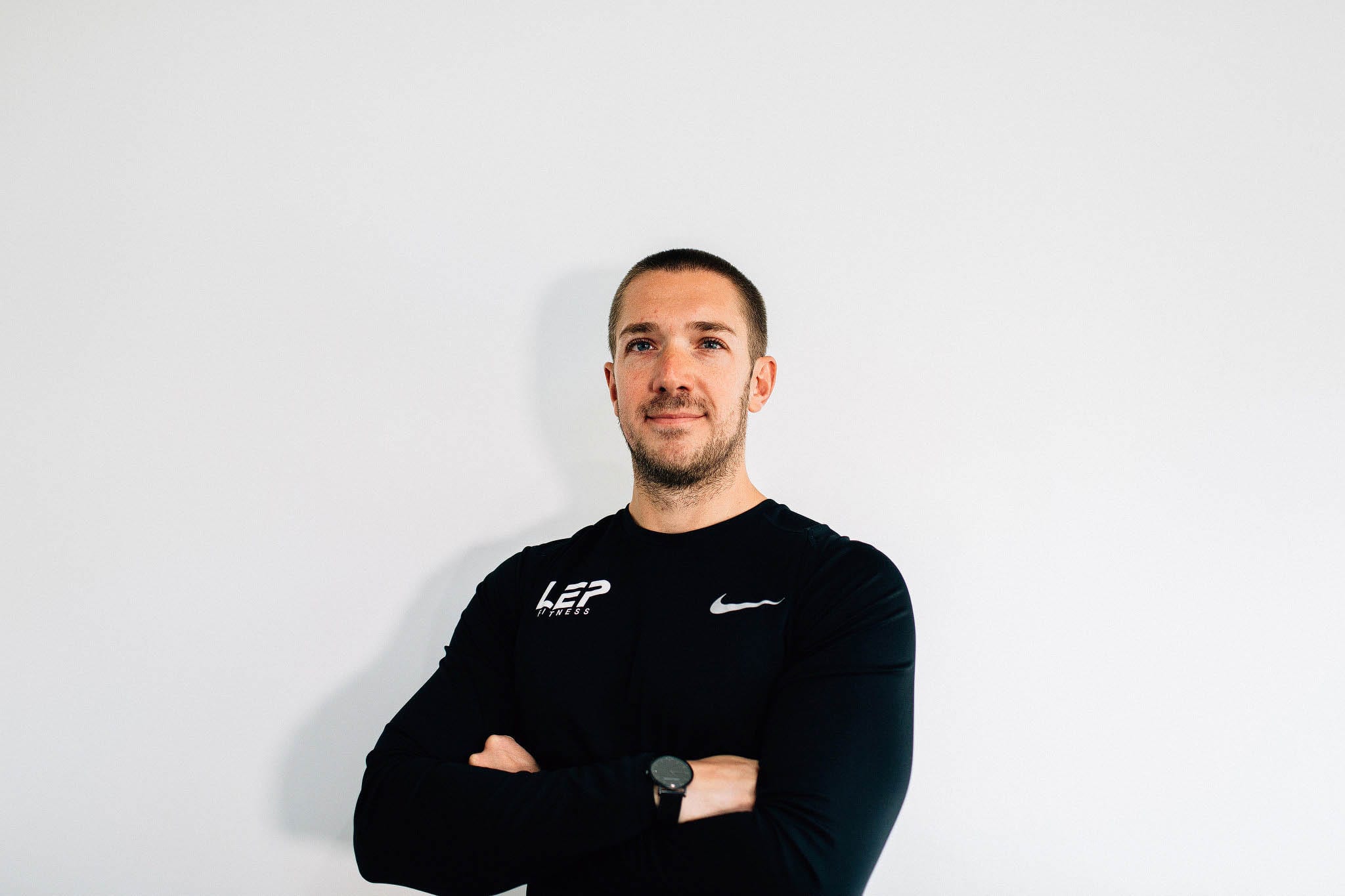 Nick Screeton – Founder of LEP Fitness & PT Academy